Apply for Lines of Credit
A line of credit is one good alternative to the traditional loans we all are used to. How it works is similar to how credit cards work – the amount is revolving. It's considered as one of the best alternatives to loans because of its flexibility and its security.
Many people find lines of credit confusing and complex but in reality, it works literally just how credit cards do – it's just cash we're talking about, not credit.
How do Lines of Credit Work?
The lender would provide the pool of funds open to the borrower; the borrower then is privileged in withdrawing whatever amount as long as it's within the limit. When the borrower withdraws any amount from the pool, then he or she would be required to pay it back with interest on how much the withdrawn money was.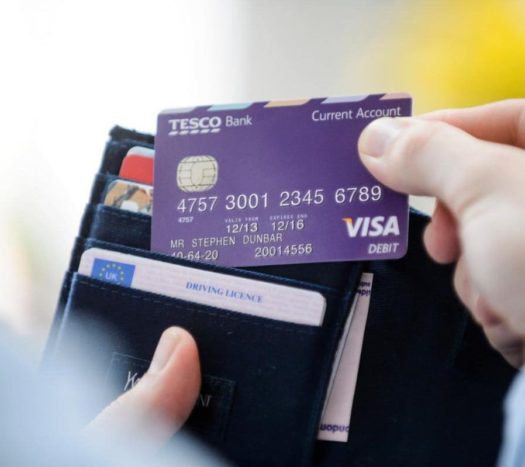 Here at SoFlo Funding, we love educating you on the funding process, whether you are a startup or an established business. So below are two of our preferred funding partners that we highly recommend. Fundwise Capital and David Allen Capital have provided the top funding solutions for thousands of entrepreneurs nationwide. You can read about them by clicking either of the two buttons below
The pool of funds alone would not be charged interest. The withdrawn amount would only be the amount that would be placed with an interest – that's what the borrower is going to pay back. The borrower can withdraw funds for as long as it's not exceeding the threshold – when the borrower repays, he or she can use it again.
It's simple and easy, and it's effective in certain situations. Its difference with a loan is that a loan would have an interest on the entire amount given – at one go. With lines of credit, it's only with the amount withdrawn or taken by the borrower.
How can I Apply for Lines of Credit?
By now, you might already be enticed with the idea of how lines of credit work. But before you get into knowing how you can apply for credit lines, you need to know and first understand what requirements are needed.
Different financial institutions and companies ask for different documents, proofs, and other forms of requirements. However, the most usual requirements so that you can apply for lines of credit would be:
Credit History
Proof of Income
History with Other Lenders
Once you have all of those in place, then the next step is to select an institution or a company where you want to apply. The interest rates vary from company to company; and institution to institution. From here, you'd want to coordinate with the lender so that you know everything happening with the credit line application you have.
Who Should Apply for Lines of Credit?
Regular people and employees, and even business owners can proceed to push lines of credit applications. This method of loaning is special and is beneficial to people who:
Don't have a regular monthly income
Need financial assistance for minor costs
Are not sure how much they need to borrow
Compared to a traditional loan, credit lines are effective because the only interest rate that would be applied to the loan is with the drawn amount from the pool of funds provided by the lender to the borrower.
If you're asking yourself where you can get and apply for credit lines a lot of institutions offer it; banks, funding and lending companies, credit unions, and even the Small Business Administration (SBA) offer lines of credit to consumers and businesses. They have their differences and their similarities – so don't worry.
SoFlo Funding's Lines of Credit Application
Do you need the funds fast because of a personal emergency that might occur anytime soon? Or are you in need of quick funds because of a repair or a renovation you plan on having? We here at SoFlo Funding can help you!
Our credit lines application process is easy and simple – and it can be completed in just a few minutes! No need for you to go to any of our offices, it can all be completed online!
Just like the application process we have for our loans, consumers and even businesses can apply for our lines of credit, too!
What Lines of Credit we Offer
We offer different lines of credit to our clients – unsecured and secured. Applying for our unsecured lines of credit is similar to applying for our unsecured loans. It has slightly higher than the regular rates but the idea's still the same.
Applying for our secured lines of credit, however, can provide a much better interest rate on the purchases you make with the funds we have given!
Get approved within 48 hours and you'll be amazed at how fast and quick the funds will be released! Because of our investment in the technology and the systems we utilize, we are able to provide all our clients with the easiest and the best credit lines and loans application.
SoFlo Funding is a company that you'll refer to as a friend – we help people save money, and we help them whenever they need funds too!
Here at SoFlo Funding, we love educating you on the funding process, whether you are a startup or an established business. So below are two of our preferred funding partners that we highly recommend. Fundwise Capital and David Allen Capital have provided the top funding solutions for thousands of entrepreneurs nationwide. You can read about them by clicking either of the two buttons below
Below are some of the loan products that you will get from our company: