How to Build Business Credit
Having a separate credit profile for your business is better for most entrepreneurs and business owners. Why? Because when suppliers and vendors pay a check at your personal credit standing, they might find disputes and discrepancies with it, causing any type of transaction to be unfavorable.
With a separate business credit, you have the chance to redo all of the mistakes you've done on your personal credit score. You can make everything seem perfect with your business credit; that way, you can transact seamlessly and you also have the chance to get the best and the lowest interest rates when you apply for business loans.
What is a Business Credit?
The same way people have their personal credit scores, businesses have their credit ratings as well – and this is what business credit is. That's the simplest way to put it but by definition, a business credit is a business's track record of financial responsibility.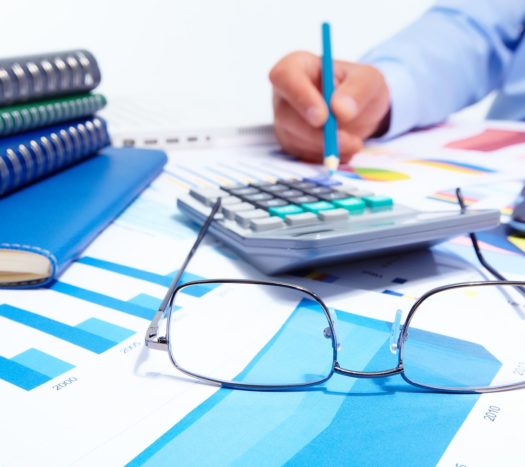 Here at SoFlo Funding, we love educating you on the funding process, whether you are a startup or an established business. So below are two of our preferred funding partners that we highly recommend. Fundwise Capital and David Allen Capital have provided the top funding solutions for thousands of entrepreneurs nationwide. You can read about them by clicking either of the two buttons below
And when the time comes that a business owner would need help in funding is or her business, banks, lenders, financial institutions, and even investors will use it as a determining factor of whether or not they'll approve the borrower or the investor of a loan.
Building your business's credit is as important as you maintaining the good credit rating you have with your personal credit. And why, you may ask? Because obtaining a strong and a good credit business credit can help you grow and expand your business easily.
Many entrepreneurs beg to have a straight answer to their question of "how to build business credit"' but in reality, it's something that cannot have one answer. How businesses can build a good credit rating would depend on a lot of things. So how can one entity have and build a good business credit?
Start Building Your Business Early
As early as you start your business, incorporate it and sign it up so that it can have its own separate credit profile. Once that is in place, you can start building your business's credit and it can be done in a few ways.
Get Business Credit Cards and Pay Them on Time
Apply for at least one (1) business credit card and you have to make sure that it's not linked to any other person. One thing worth noting is that you need to apply for a credit card from a company that sends reports to agencies who audit and rate these.
Apply for Business Credit Lines
Aside from applying for a business credit card, businesses are also recommended to apply for business lines of credit. This way, vendors and suppliers would be able to keep track of the cash flow as well as the record of transactions that the business does.
Never be Late with Payments
As a business owner, you understand how hard it is when a customer is late on his or her payments. Try and do the same to other businesses you patronize – always ensure that you make payments on time to avoid it stacking up which can lead to a bad and dirty credit rating for your business.
Most lending and funding companies would not care for their clients' businesses but here with us at SoFlo Funding, our priority is for our clients' businesses to be well and to prosper. Our clients who have bad or poor business credit ratings are our favorite because we want to see them get the upper hand.
What Programs SoFlo Funding Has
For entrepreneurs looking to build their business credit, we have the best business credit lines available for them. Moreover, we also have business loans that can add up to the credibility and creditworthiness of a business especially if they make payments on time.
Our clients need not to worry about their credit rating because one of our company promises is to help small businesses, businesses, startup companies, and even new ventures with their business credit rating.
We offer a lot of business lines of credit that can aid and support businesses by providing them the funds they might need in the future. And with those credit lines, our interest rates are better than what other lenders offer.
In answering your question of how to build business credit, always remember that we here at SoFlo Funding are always open to helping you. Building a business's credit rating is rather complex and hard than what most people think of it.
As a matter of fact, business credit scores are a lot more strangled and complicated than personal credit scores. SoFlo Funding can be the company you can lean on if you want your business credit built and strengthened. With our programs that have the best interest rates, we're sure that you will never miss payments!
Work with us and apply now – get the funds you need within 21 days!
Here at SoFlo Funding, we love educating you on the funding process, whether you are a startup or an established business. So below are two of our preferred funding partners that we highly recommend. Fundwise Capital and David Allen Capital have provided the top funding solutions for thousands of entrepreneurs nationwide. You can read about them by clicking either of the two buttons below
Below are some of the loan products that you will get from our company: