Small Business Loans for Startups
Launching or initiating a startup is one of the most complex and most difficult things in starting a business. A startup, by definition, is a business or a company that is working to solve and put a solution to a problem whereas its success is not guaranteed. Basically, a startup is a business that provides no assurance of whether or not it's going to be successful.
The beauty of startups is when it goes to the right path – when it flows properly. In other words, it's like "go big or go home." Now in beginning startups, you would not always have everything you need to work with. You may have the money but you might not have the skills to execute it; or you might have the skills but you don't have the money.
Most often than not, the latter is the most common situation and that's why there are tons of small business loans for startups out there to help these startups penetrate the market. Now a startup starts with an idea – from that idea, execution comes next.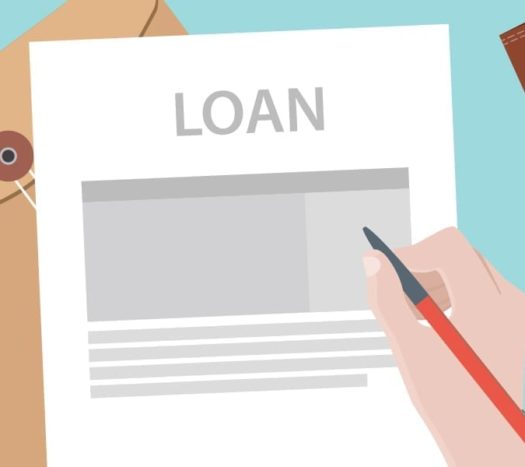 Here at SoFlo Funding, we love educating you on the funding process, whether you are a startup or an established business. So below are two of our preferred funding partners that we highly recommend. Fundwise Capital and David Allen Capital have provided the top funding solutions for thousands of entrepreneurs nationwide. You can read about them by clicking either of the two buttons below
How Startups Get Funding
If you are an entrepreneur who has a lot of connections, then you are lucky. You have an easy way out of the problem of getting or raising capital to launch it. However, if you're part of the demographic who finds it difficult to raise funds, then do know that you are not alone.
Every single day, dozens of aspiring entrepreneurs have an idea or two about a startup they want to put up. Most of them have only ideas without the resources to even start it.
Launching Startups
Raising money or funds for a startup is neither easy nor it is hard. It just needs the right amount of patience and drive to make it come to life. There are a lot of different ways on how startups can be initiated, and in fact, most of these are ways that you can do over the Internet.
You have the option of approaching investors, businessmen, or people who can finance your startup. But why not take the old path of loans? And we're not talking about bank loans; we are talking about small business loans – small business loans to launch and to establish startups.
Why Not Investors?
You might find not going to an investor odd but the simple fact that investors would want equity or a percentage of ownership of the business is enough reason why you should not. Sure, you can learn a thing or two about how the process is; about how it works but if your small business is not going to earn millions, would you be willing to share?
To be able to solve that problem with ease, we at SoFlo Funding are prepared to give small business loans for startups. Even if you are not an established business, we can definitely help you in raising capital to start the idea you have in mind.
How We Help Startups
One of our main requirements would be by looking at the time the company has been present in the market. In the case of startups, that would be close to impossible especially if the startup is just going live.
So if you are looking for small business loans for startups, we at SoFlo Funding would like to look at:
Credit Score and Credit History
Previous History with Other Lenders
By looking at these, we will be able to determine how much funds we can help you with and the amount can be as high as $500K. A lot of factors play in us determining how much the amount we can provide clients who apply for our small business loans.
Our systems in determining a certain client's eligibility in securing the funds is advanced and high-tech. We don't mind irrelevant information because that would just be a waste of time and space. Instead, our software are programmed to properly determine whether or not a certain client is eligible to apply for a small business loan.
SoFlo Funding offers fast, reliable, and dependable loans for small business startups and we ever failed our clients in giving and providing the funds they needed.
Are There Any Type Of Startups We Approve?
Whatever startup you plan on building and establishing, as long as you, as a borrower, meets our requirements, we could be of help. We don't look at a certain startups capability of being a multi-million dollar company in the future nor do we look at the specific type of industry the startup is in – just make sure that you meet our requirements.
Be confident with us here at SoFlo Funding about how you can raise funds for your startups. Never again would you have to worry about where you're going to pull funds because we can definitely help you.
Here at SoFlo Funding, we love educating you on the funding process, whether you are a startup or an established business. So below are two of our preferred funding partners that we highly recommend. Fundwise Capital and David Allen Capital have provided the top funding solutions for thousands of entrepreneurs nationwide. You can read about them by clicking either of the two buttons below
Below are some of the loan products that you will get from our company: