SBA Loans Programs
A majority of small business owners who start with their venture would need help in terms of raising capital or funds for the operations of the business. In fact, based on a recent study, about 59% of business owners admitted that they needed loans to grow and expand their business; only a sheer 21% were confident that they can do it on their own.
Many people look at loaning to be a sign of weakness and failure, when in actual reality, it is not. Borrowing money is a form of style to raise funds. Borrowing money doesn't necessarily mean that you're broke or your business is failing – it's sometimes needed.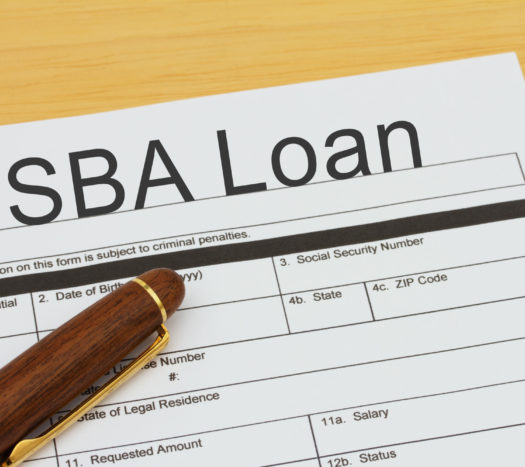 Here at SoFlo Funding, we love educating you on the funding process, whether you are a startup or an established business. So below are two of our preferred funding partners that we highly recommend. Fundwise Capital and David Allen Capital have provided the top funding solutions for thousands of entrepreneurs nationwide. You can read about them by clicking either of the two buttons below
Loan Programs Offered by the SBA
That being said, the financing programs and agencies, just like what the Small Business Administration (SBA) is and what they offer, is an integral part of a business's life and journey. The SBA has different loan programs that business owners can take advantage of.
These loan programs have their own goal – each of them has a specific set of uses that business owners can choose from. For instance, if a business owner needs to purchase equipment or land, there's a specific loan for that – if a business owner needs to borrow just a little bit of funds, there's a program for that.
The following are the SBA loan programs that the agency offers:
SBA 7(a) Loans
SBA Disaster Loans
SBA CDC or the 504 Loan Program
SBA Microloans
SBA Export Loans
SBA CAPLines
All of these SBA loans programs have their own uses – and let's try summarizing them one by one so you get the idea of what these loans are for.
SBA 7(a) Loans
This loan is the most common business loan offered by the SBA. It provides a working capital of up to $5 million. The business owner holds the decision on what he or she will do with it – for expansion, purchasing of assets or properties, etc.
SBA Disaster Loans
The disaster loan is the loan program that is given and granted to businesses that have been affected by any type of disaster. Homeowners can avail this loan too if they're in the area where the disaster hit.
SBA CDC or the 504 Loan Program
In this SBA loan program, the owner's goal is to purchase commercial real estate. It uses 10% or the downpayment coming from the borrower; 40% from the CDC, and about 50% from private lending companies (SBA).
SBA Microloans
From its term, this is the type of small loan that business owners need – and it's in the form of being provided a small working capital.
SBA Export Loans
Specifically, this loan is for businesses that have plans of going offshore. If they need to finance activity out of the country, this is the best loan.
SBA CAPLines
If you need a line of credit that is revolving, this is the perfect type of loan program for you that the SBA offers. It's simple and it's a revolving line.
The Big Problem
Taking out and applying to any of the loan programs that the SBA provides is a good way to jumpstart a business or to fund an existing business. It actually can be considered as the best loan business owners can apply to. The big problem with it is the fact that it's hard and difficult to qualify and to become eligible for any of their programs.
Most usually, only the best of the best candidates are the ones that are approved for a loan. Newer businesses as well as those with a not-so-good standing are left behind.
If you unfortunately fall under that category, don't worry – we here at SoFlo Funding are always ready to help. We have loan programs that are close to what the SBA has and we can place low interest rates for these loans as well!
Loan Programs We Have
Although we have a complete different set of loan programs, our programs can be compared to the offers that the SBA has. As a matter of fact, some of our terms are better – for instance, with our secured loans, we can get our clients a 0% interest rate on the first year or so! That's how good our loan programs are!
To add to that, we can approve our clients' loan applications of $500K and above! We're a company enabled to provide the assistance and the support that small businesses need. Whether they're a startup or a new company, or if they're an existing company – we'll always be ready and prepared to help!
At SoFlo Funding, you can get the best rates for the loans you've been looking forward to. You can use the funds for whatever reason you have – we'll just be here to help and support you!
Here at SoFlo Funding, we love educating you on the funding process, whether you are a startup or an established business. So below are two of our preferred funding partners that we highly recommend. Fundwise Capital and David Allen Capital have provided the top funding solutions for thousands of entrepreneurs nationwide. You can read about them by clicking either of the two buttons below
Below are some of the loan products that you will get from our company: