How to Get Lines of Credit
We've all had the moment when we needed to borrow money – it could be for our personal or own types of emergencies; it could be to make a big or a grand purchase; or it can be for the purpose of starting a business or expanding one.
In fact, in a study, after college 62% of people applied for a loan to pay for whatever expense they needed. It could be to purchase a car, to rent an apartment, or to take out a bit from their student loans to lessen the burden.
That's the reality – people need to borrow money and that's inevitable. But aside from loans, getting lines of credit is also another way on how people can borrow money. In fact, lines of credit are more flexible in terms of how much the interest rates are and the funds you need because of its revolving feature.
But how can one get or apply for a line of credit? Which institutions give this program to their clients? Many people are not aware of this but lines of credit are actually good alternatives to traditional loaning and lending.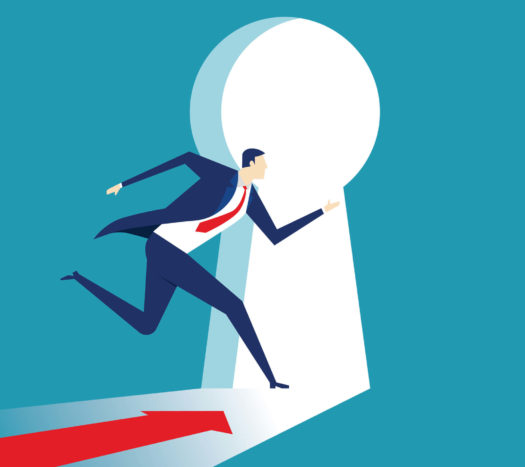 Here at SoFlo Funding, we love educating you on the funding process, whether you are a startup or an established business. So below are two of our preferred funding partners that we highly recommend. Fundwise Capital and David Allen Capital have provided the top funding solutions for thousands of entrepreneurs nationwide. You can read about them by clicking either of the two buttons below
What are Lines of Credit?
A line of credit is a type or a way of borrowing money and it works the same way how credit cards work – with a revolving credit limit that could be taken out or withdrawn any time but should be paid back; and paying back would mean it have interest rates.
It's similar to a loan where you get funds, the difference is that you're not charged the interest rate on the whole amount of your credit limit – you're only charged on the amount you withdraw or you take out.
Which Institutions Give Credit Lines?
If you're now thinking to yourself about how to get credit lines, then you need to first know which institutions provide this type of loan first. In retrospect, only banks are the institutions capable of providing these types of assistance to consumers and even businesses.
But as the demand grew, banks weren't able to keep up with the pace. Now, a lot of funding companies have grown, overtaking the banks' position of being the sole provider of loans and lines of credit. Aside from banks, credit unions, lending companies, and even the SBA are providing different types of loans to people.
Slow Processes But Low Interest Rates
They all have their share of how they're advantageous and how they can be beneficial to clients but which one's the best for you? The banks, credit unions, and the Small Business Administration (SBA) all have one thing in common when they provide loans to people – they have slow processes.
Even if their interest rates on most of their loans are considerably the lowest, they have slowest processes which can take somewhere around 3 to 4 months.
Fast Processes But High Interest Rates
Funding and lending companies, on the other hand, can provide the funds in a jiffy. The downside on that would be with the interest rates. All their loans and lines of credit are considered to be higher than the usual for the interest rates and that's what their weak point is.
Nevertheless, there are lending and funding companies that offer good rates while keeping their processes speedy and hasty. We here at SoFlo Funding are committed to helping all our clients get the funds they need fast. In addition to that, the interest rates we have on our lines of credit and our loans are substantially more considerate especially if applied with a security on the line.
Lines of Credit Processing
We have adapted to technology and advancements and therefore, we are confident that all our clients would be able to complete their application for SoFlo Funidng's offers for lines of credit without them leaving their homes.
From our website which has the online application platform, clients can apply to get lines of credit which can either be unsecured or secured. It only takes about 15 minutes to complete the entire application process.
With SoFlo Funding, you can get lines of credits easily and you wouldn't be required to pay high interest rates and fees. We charge the most considerable and the most reasonable interest rates even with unsecured lines of credit.
SoFlo Funding is a company who can help you with your funds even if you're not sure whether or not your credit standing is qualified. Our goal is to help people – even people with bad or poor credit standings. We help them build and strengthen their history so that they would not find it hard to apply for lines of credit or loans ever again.
With SoFlo Funding, you will be able to acquire funds with a bad credit – and pay for considerate and reasonable fees. You will also be able to escape the stress you have with bank and credit union loans!
Here at SoFlo Funding, we love educating you on the funding process, whether you are a startup or an established business. So below are two of our preferred funding partners that we highly recommend. Fundwise Capital and David Allen Capital have provided the top funding solutions for thousands of entrepreneurs nationwide. You can read about them by clicking either of the two buttons below
Below are some of the loan products that you will get from our company: