How to Get Funding for Startup
Are you planning on launching a startup business but you lack the funds to do so? Have you been searching for ways on how you can get funding for startup businesses? You may think that you're already running out of options, but always remember that there's always a solution to every problem.
Did you know that there are big companies that started because the business owner took out a loan? Not only that, do you also know that a lot of small businesses wouldn't be possible if it weren't for the determination of their owners in finding funds for their startup companies?
Nowadays, bank loans are becoming out of fashion – in fact, a majority of business owners and entrepreneurs know that bank loans would not be enough and sufficient for the funds they need.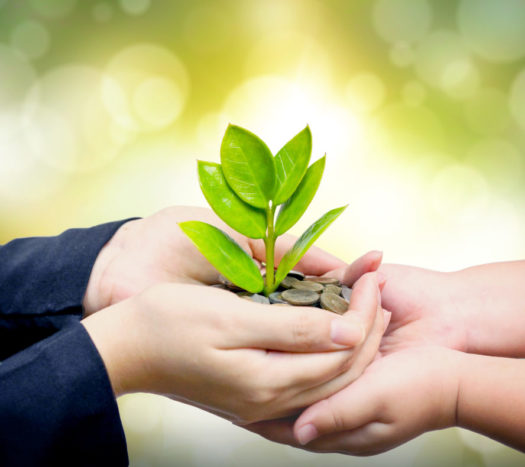 Here at SoFlo Funding, we love educating you on the funding process, whether you are a startup or an established business. So below are two of our preferred funding partners that we highly recommend. Fundwise Capital and David Allen Capital have provided the top funding solutions for thousands of entrepreneurs nationwide. You can read about them by clicking either of the two buttons below
Funding Startup Businesses
Business owners tend to think of many ways on how they can get startup funding. In fact, they explore a lot of other options than applying for loans. Some of them take on the challenge of seeking help from investors in exchange for ownership of their companies.
Most investors are equity-driven when they are to ask business owners to repay and unfortunately, most of the time, it fails. It fails because the funds continue to lack for the business owner because of the equity shared to the investor.
Looking for financing for startup businesses could be extremely difficult at first but when business owners get the hang of it, it's just another piece of the pie.
What Loan Options do Business Owners Have?
When it comes to loans or in borrowing money, entrepreneurs wouldn't have to worry about equity. They'll be paying the loan to the institution back via amortization with interest rates on top of it. Some of the options that aspiring entrepreneurs could have include:
Secured Loans
This type of loan is the one that involves security through the form of a collateral. In most cases, the loaned amount to the borrower is higher because of the set collateral. When the borrower defaults on the term, the lender could seize the asset or the collateral.
Unsecured Loans
On the other end of the line, unsecured loans are loans with no form of security. The risk factor in this type of loan is with the lender because no security is involved. The only thing that they'll be trusting in this case is the creditworthiness of the borrower.
Lines of Credit
Similar to how a credit card works, lines of credit are the types of loan that businesses can use. It's when a lender provides a borrower with a pool of funds and the borrower, in return, could get and draw any amount from that pool as long as it's within the limit.
The borrower would only have to pay interest on the amount he or she draws – that's the flexibility of credit lines over traditional loans.
Merchant Cash Advance
A merchant cash advance or an MCA is a type of method in borrowing money where the borrower sells future credit card sales to a lender in exchange for a lump sum amount of money. This money granted to the borrower can be used for business growth, expansion, and other big purposes.
So if you are a startup business owner and you need funds for it to become fully operational, you've come to the right page. Our commitment here at SoFlo Funding is to help people out by providing the funds they need for their startup businesses, their currently existing businesses, as well as their personal emergencies.
Our company caters to all markets and we are dedicated to helping all of our clients by giving them the sufficient amount of funds they need.
We Help Startups Too!
Most lending and business funding companies would most likely decline a startup business's funding request because of the fact that they lack enough documents to support their application. If you're one of the throwaways of those companies, you can definitely be confident and comfortable here with us at SoFlo Funding.
We provide startup businesses funding too so you don't have to worry. Whether you apply for a secured or an unsecured type of business funding, we'll help you! What we need, though would be:
Credit Score and Credit History

Financial Projections

History with Other Lenders

A Finalized Business Plan
If you need to get funding for startup companies, we're the man you need to look for. At SoFlo Funding, all of our clients get the best deals and rates they can have out in the market. We stay committed in providing support and assistance to our clients from startup businesses even to established businesses that need financial aid.
At SoFlo Funding, we'll help you execute the ideas you have for your startup business and you'll never worry about how to get funding for your business ever again.
Here at SoFlo Funding, we love educating you on the funding process, whether you are a startup or an established business. So below are two of our preferred funding partners that we highly recommend. Fundwise Capital and David Allen Capital have provided the top funding solutions for thousands of entrepreneurs nationwide. You can read about them by clicking either of the two buttons below
Below are some of the loan products that you will get from our company: