Startup Funding Sources
You have a big idea for a business or a startup but you don't have money – what do you do? Do you start working to achieve and save for the capital of your business? Do you contact the bank to ask for a bank loan? Or do you go in and do a lot of cash advances in your credit card?
Though those options are the common and the traditional way of raising capital for a business, those might just not be the best options. There are multiple startup funding sources you can run to if you need help in gaining and raising capital.
Finding Money Is Difficult
A majority of new entrepreneurs and startup founders consider raising capital for their businesses the very first part of running their business. Finding money or capital to let the business run and operate is one of the essential skills all entrepreneurs and business owners should have.
And although it seems hard and challenging, in our time now, everything is easy – everything is done in just a few clicks over the Internet.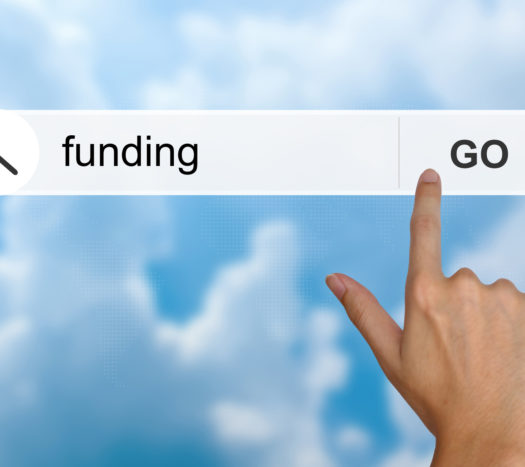 Here at SoFlo Funding, we love educating you on the funding process, whether you are a startup or an established business. So below are two of our preferred funding partners that we highly recommend. Fundwise Capital and David Allen Capital have provided the top funding solutions for thousands of entrepreneurs nationwide. You can read about them by clicking either of the two buttons below
How You Can Find Sources To Fund Your Startup
With all the tools available, we wouldn't have to rely on newspapers, magazines, and the people we know in financing our startups and early businesses. In fact, there are dozens of ways on how we can seek startup funding sources.
The Internet
Whatever you need, going on the Internet would be the first thing you'd check because at some point, you'll find what you're looking for there. Same goes in looking for sources to fund your startup. Doing a quick search engine search of companies who can help you fund your startup business can lead you to the nearest funding from your location.
You'll be surprised at the quantity of establishments and firms who offer startup, small business, and even formal business funding and financing.
Incubators
Incubators or startup incubators are groups of people who are dedicated to showcase and to display their startups. Usually, these incubators are formed in schools – business schools specifically but it's not entirely limited there.
Some of these incubators are started and initiated by wealthy businessmen and investors who are looking for young and growing startups and companies who can make a change. Also, you have the chance to meet and connect with investors there who can help you fund your startup.
Events
If you are into social media, follow groups and pages of well-known organizations that arrange and divulge in startups and new companies. This way, you can try joining these events to try and display the startup you have in mind.
You can use that as a platform to find and locate sources that would help you fund or finance your startup. This way, you don't have to go through the hassle of signing up and waiting for some business to help you – you can connect with business owners and investors there!
What's The Best Source To Fund Your Startup?
But among the many startup funding sources, going through the Internet is the best option. Acquiring funding from a business that provides funds and financing is the easiest and simplest thing to do.
We at SoFlo Funding can help you in your search for startup funding and financing. We are considered as the most-trusted and the most dependable funding company in the region and we are marking the entire country with our skills and our expertise. Whatever your goals are, we'll make sure that you'll reach them.
From small and regular investments, to big investments, you can count on us. We have a team dedicated to doing research about the statistics of your numbers. Being experienced and dedicated investors, we've let small and unnoticed businesses shine in the industry.
SoFlo Funding can be your friend, partner, mentor, and guide in your journey of taking the path of the entrepreneurial ladder.
How You Can Reach Us
We are all over the Internet and we are just one search away! We can be the most convenient source of funding for your startup and you can apply in just a few easy clicks! You don't have to leave your house to do so!
Get access to more than $400,000 in funding and get that pre-approved in as fast as a few minutes! Need it fast? Don't worry – we'll work in order for you can acquire your funding quickly so you can finance your business or your startups!
Raising capital or funding your startup has never been easy. We at SoFlo Funding can guarantee you that you'll be able to raise the funds you need either for capital or to finance your existing business. Don't worry about interest rates! We have the lowest!
We have experienced funding advisors who can help you fast and efficiently – work with us and get your funding swiftly!
Here at SoFlo Funding, we love educating you on the funding process, whether you are a startup or an established business. So below are two of our preferred funding partners that we highly recommend. Fundwise Capital and David Allen Capital have provided the top funding solutions for thousands of entrepreneurs nationwide. You can read about them by clicking either of the two buttons below
Below are some of the loan products that you will get from our company: