Unsecured Loans Types
By its simple definition, an unsecured loan is a type of loan that offers no security or collateral, whatsoever to stand between the lender and the borrower. Unsecured loans are only supported by the trust, the credibility, and the worthiness of the borrower.
Unsecured loans are often dubbed as signature loans as well because that's what the lender only needs as proof that the borrower agreed to the term they came up with. To give concrete examples, some of the most common unsecured loans that we know of include:
Student Loans
Credit Cards
Personal Loans
Different Types of Unsecured Loans
As simple as it seems, unsecured loans have different types as well. It might merely be a loan that offers no security or collateral at all but it has different types as well.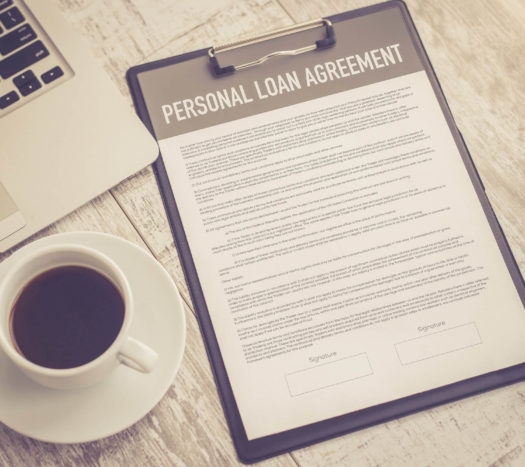 Here at SoFlo Funding, we love educating you on the funding process, whether you are a startup or an established business. So below are two of our preferred funding partners that we highly recommend. Fundwise Capital and David Allen Capital have provided the top funding solutions for thousands of entrepreneurs nationwide. You can read about them by clicking either of the two buttons below
Term Loans
Term loans are regularly the most traditional and the most common type of loan. It is the type of loan where the borrower will be required to pay equal installments (either monthly or bi-monthly) until the loan gets paid off in full.
Oftentimes, term loans are associated with secured loans. However, there are unsecured loans that have terms as well.
Revolving Loans
Unlike term loans, a revolving loan is one of the unsecured loans types that has a credit limit in which the borrower can spend. It's as easy as the borrower spending within the credit limit; repaying it; and then spending it again for his or her own perusal.
One common type of revolving loan is the use and the nature of credit cards – wherein the person can spend within the credit limit, then he or she can repay it, then be spent again.
Consolidation Loans
Last but definitely not the least of the types of unsecured loans would be the consolidation loan. From its term, you'd already know what that is. It's a type of loan that you use to pay off another loan – may it be a credit card bill or another signature or unsecured loan; this will be considered as unsecured, too.
In most cases, any of these types of unsecured loans ask for an essentially higher interest rate because of the fact that they do not have any form or type of security. Most of the companies capable of offering you any type of unsecured loan would ask for a higher interest rate than you would be asked if you apply for a secured type of loan.
But here with us in SoFlo Funding, you don't need to worry about highway robbery. All our rates for our unsecured loans are reasonable and considerate. We never ask for anything higher than what our clients would expect – our clients even thought that our rates are low compared to other institutions and companies asking for higher amounts.
What We Offer
For our unsecured loans, we offer term and consolidation loans to all our clients. Whether it's a personal unsecured loan or a small business loan that offers zero securities, you can count on us. Many business owners in the region choose us not only because of the interest rates we offer, but because of the versatility and the flexibility of our terms and our investment plans.
If you are going for any of the types of unsecured loans we offer, you can choose the option to pay it anywhere within 36 to 84 months or three (3) to seven (7) years; and you can enjoy low interest rates just somewhere around 4 to 22 percent!
Our Requirements and Qualification
When you plan on applying for our unsecured loans, do note that we will ask for certain qualifications and requirements. This is for us to check and determine if you're eligible for the programs that we offer. You should not worry, though, because we wouldn't ask for unnecessary details. What we would ask for would be:
Credit History and Credit Standing
History with Previous and Other Lenders
The Purpose of the Loan You're Applying For
Once we receive these requirements, then we'll go on and process your request. The processing time that we have is somewhere between 24 to 48 hours – it's that fast! Thanks to the systems and the software we have developed, we find it easier to assess and evaluate the applications of our clients.
With the versatile types of unsecured loans we offer, we're sure that at least one of it will fit your current standing. With SoFlo Funding, you'll never have to worry about where you can get an unsecured loan.
If you want to have it fast – we got you. If you're looking for quite a large amount for it, we can work on that for you as well. Work with SoFlo Funding and take care of all your financial responsibilities the way you want it to!
Here at SoFlo Funding, we love educating you on the funding process, whether you are a startup or an established business. So below are two of our preferred funding partners that we highly recommend. Fundwise Capital and David Allen Capital have provided the top funding solutions for thousands of entrepreneurs nationwide. You can read about them by clicking either of the two buttons below
Below are some of the loan products that you will get from our company: