SBA Loans
Do you have plans of starting up a small business or launching a startup? Have you drafted out a business plan that you want to present to investors or to lenders for you to be granted the amount you wish?
With the Small Business Administration (SBA), you can either start a small business, or expand a current existing business you already have. They work with multiple financial partners and affiliates to provide loans to small businesses and entrepreneurs.
What is the SBA?
For people who are not in the know, the Small Business Administration (SBA) is a government agency that helps to finance, start, and assist small businesses. Over the years, they've deliver over millions of loans, contracts, loan guarantees, as well as other ways and methods of helping and assisting small businesses in the country.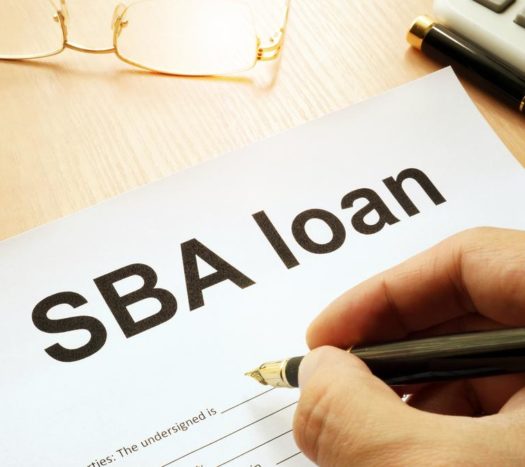 Here at SoFlo Funding, we love educating you on the funding process, whether you are a startup or an established business. So below are two of our preferred funding partners that we highly recommend. Fundwise Capital and David Allen Capital have provided the top funding solutions for thousands of entrepreneurs nationwide. You can read about them by clicking either of the two buttons below
They're actually one of the first options of aspiring small business owners for the funding that they need. The loans they offer are vast and wide, catering to all available industries and niches.
Types of SBA Loans
The SBA can guarantee a wide variety of loans that is duly approved by lenders. One of the things that people love about working with the SBA is the fact that they have low interest rates as well as a longer repayment period.
The problem in applying for any loans in the SBA is their qualification and eligibility. Most, if not all small business owners find it difficult to apply for SBA loans because of their tough requirements. Nevertheless, here are the different types of loans that the SBA offers.
SBA 7(a) Loans
This loan is considered as the most common type of financing that the SBA offers. The amount can go up to $5 million and it can be used for anything – for starting a business, for funding it, or for acquiring assets or real estate properties.
SBA CAPLines
Similar to the 7(a) loans, the CAPLines can provide funding of up to $5 million but it offers four (4) SBA line of credit products or loans. It's consolidated so it meets the short-term working capital needs of the small business.
SBA CDC or 504 Loans
This type of loan that the SBA offers gives small business owners a chance to buy or build real estate that is occupied. Moreover, the program would pair two (2) lenders to fund the projects – and it's usually a traditional lender like the bank and a CDC (community development corporation).
SBA Microloans
For all nonprofits, this is what you're looking at if you plan on borrowing from the SBA. The SBA Microloan gives nonprofit lenders an amount that is usually below $50K. From there, nonprofit intermediaries have the chance to be granted up to $750K in the first year.
SBA Disaster Loans
If a disaster has hit your business, disrupting your regular operations, then the SBA Disaster Loan is the one for you. Owners can use disaster loans differently and while you have one, you'll still be eligible to apply for any other SBA loans.
SBA Export Loans
If you need funds to expand your business abroad, you can take advantage of the SBA Export Loans. This type of loan can provide funding of up to $ million and it focuses on businesses that engage in international business and activities.
Those are the overviews of each loans the SBA offers and as you may see, they carry a specific use. One problem that many small business owners encounter is the fact that they're not eligible or qualified to apply.
Only businesses that have stood ground have the chance to – so what about new companies? For new companies, we here at SoFlo Funding can help you with the loans you need. We offer loans akin to that of the loans that the SBA offers – and most of our loans have the best and the lowest rates.
SoFlo Funding's Interest Rates
We're a lending company but we can guarantee that our rates are definitely considerate and reasonable, unlike what other companies ask for. We have loans for startup business, for small businesses reaching the market, and even existing small businesses that need funding and financing.
And unlike the SBA, the loans we offer are versatile and flexible! Our application process is easy and it can be done online – no need for you to go elsewhere! We wouldn't squeeze you with limited timeframe like what other lenders do.
Just like SBA loans, we can offer high amounts that start with $500K! If you need more, you can speak and communicate with our funding managers, accountants, and investors about how you'll be able to secure the loan you're looking to get.
Are you looking to apply for SBA loans but you're not qualified? We here at SoFlo Funding can catch and help you start your business! We'll be with you when you grow your business!
Here at SoFlo Funding, we love educating you on the funding process, whether you are a startup or an established business. So below are two of our preferred funding partners that we highly recommend. Fundwise Capital and David Allen Capital have provided the top funding solutions for thousands of entrepreneurs nationwide. You can read about them by clicking either of the two buttons below
Below are some of the loan products that you will get from our company: