SBA Loans for Small Business
All small business owners in the country dream of being eligible to apply for a loan with the Small Business Administration (SBA). The SBA is an agency whose main task is to provide support and assistance to small businesses by funding them, guiding them, and providing training programs and seminars.
The ultimate reason why small business owners yearn to be granted a loan from the SBA is because of the amazing and the considerably best interest rates. With interest rates that do not go up under any circumstance, you would really want to get in.
In addition to that, there are various SBA loans for small businesses that many entrepreneurs and small business owners can take advantage of. The problem is how they can be eligible.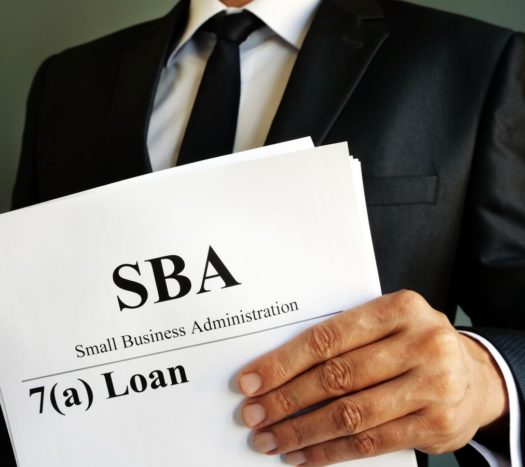 Here at SoFlo Funding, we love educating you on the funding process, whether you are a startup or an established business. So below are two of our preferred funding partners that we highly recommend. Fundwise Capital and David Allen Capital have provided the top funding solutions for thousands of entrepreneurs nationwide. You can read about them by clicking either of the two buttons below
SBA's Eligibility and Requirements
If we were to discuss the best rates for small business loans, then the offers by the SBA would definitely top the list. A majority of loans offered by the SBA are for small businesses – though there are situational loans like the SBA disaster loan, almost all of their loans are targeted to develop and enhance small businesses.
But many business owners fail to get approved for a small business loan with the SBA. It's because of the fact that the SBA filters the best, the most established, and the best-off small businesses in the country.
To cut the long story short, only the most qualified small businesses have the chance to get approved for any of their loans. It's a dream come true if you get approved for an SBA small business loan, but you would have to work hard for that.
SBA Small Business Loans Alternatives
If you are part of the unfortunate group of business owners who got rejected in applying for an SBA loan for your small business, don't worry, there are a lot of alternatives out there. These alternatives might not be as great as what SBA's loans are but they're better in a sense that they're faster, they're a lot flexible in terms of repayment, and you don't have to present a ton of information just for you to apply.
Here at SoFlo Funding, the small business loan programs we have are good and convenient for people, especially for business owners. Unlike the SBA, we help entrepreneurs who are starting in the industry, startup businesses, and existing and established businesses.
Why Work with us at SoFlo Funding?
Just like the SBA loans for small business, the loan programs that we have can definitely help and assist small businesses. We can provide funds of $500K and above and we employ the best and the most experienced senior funding managers and advisors.
In addition to that, here are some of the reasons why we're the next best alternative after the SBA:
You can be given and granted a loan with the sufficient funds you need
The application process is simple and it can be done online
Fast approval and fast release of funds
No need to wait longer than a month! The whole process can be compressed in about 25 days!
Going for a secured loan? We can get you a no-interest monthly payment plan for 9 to 20 months!
Be Guided Accordingly
Newer and younger business owners aren't that all exposed to the market. Some of them might be their first time doing this, some of them might have a bit of experience. The point is, in the world of startups and businesses, you need to expect that you'll do everything your own way. However, that doesn't mean that you need to do it alone.
You can treat us here at SoFLo Funding as your main business affiliate; a company that can help you in your business's early days. Doing it alone can only cause you trouble and a lot of stress – even the wealthy hate to put all of their own money into one pool.
If you are looking for small business loans similar to that of the SBA, then we are your best bet. We may not have the rates they offer, but we sure can help with the release of funds fast.
Whether you are a startup company, a business that has already been existing for a few years and you need funds for expansion – or if you've been a business owner for most of your life and you need financial assistance, SoFlo Funding will always be open to be of assistance.
We are dubbed as the funding and the financing gurus in the industry – and we will never disappoint you on that. Whenever you feel like you need financial help and assistance and you want to apply for a small business loan like what the SBA offers, our small business loan programs here at SoFlo Funding is the perfect loan for you.
Here at SoFlo Funding, we love educating you on the funding process, whether you are a startup or an established business. So below are two of our preferred funding partners that we highly recommend. Fundwise Capital and David Allen Capital have provided the top funding solutions for thousands of entrepreneurs nationwide. You can read about them by clicking either of the two buttons below
Below are some of the loan products that you will get from our company: