How to Get Small Business Funding
The world of business funding has grown over the past couple of years. The time when banks ruled the financing industry is over – now, many other competitors are entering the market with the hopes of them dominating it is in their heads.
There are many different types of institutions that offer different small business funding. These include:
Credit Unions
Business Funding Companies
Lending Companies
Online Lenders
Shark Loans
Most often than not, they're the most selected choices compared to banks because they offer better repayment terms and they give a higher ceiling on the amounts they can loan. Business funding is one of the few things that a lot of businesses need for them not to tip over and fall to the pit of failure. But out of all the many questions we have about businesses, one seem to not go out of fashion – how to get small business funding?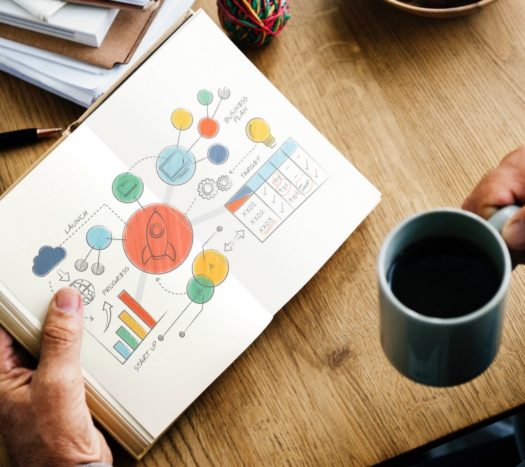 Here at SoFlo Funding, we love educating you on the funding process, whether you are a startup or an established business. So below are two of our preferred funding partners that we highly recommend. Fundwise Capital and David Allen Capital have provided the top funding solutions for thousands of entrepreneurs nationwide. You can read about them by clicking either of the two buttons below
Small Business Loans
One of the most common loans that businesses apply for would be small business loans. This is the type of loan given to a small business in the event that the business owner decides to expand, needs some sort of extra funds, needs funds to pay and settle company bills and obligations, and the like.
Small business loans vary – they go from the regular and the traditional type of loans, to lines of credit, and even creative financing. There are many types of business financing you can get if you're looking for different ways on how to fund your small business.
What You Should Look For
Of course, these types of business loans have their own specialties and advantages. Before you decide that you'll go with any of these options, you need to make sure that you exactly know what you want and need for your decision to be precise.
One way on how you can find out what you really need is by answering these questions:
How much funds do I need to borrow?
What will I be using the funds for?
Would I be able to pay the amount I plan on borrowing?
What's my limit on interest rates?
How flexible do I want my loan to be?
Those are the crucial questions you should ask yourself for you to determine the type of business loan you need. Once you have all of those in check, then it's already time for you to go out and learn how you can get funding for your small business.
Usual Requirements
Were you able to ask those questions to yourself? Are you already sure of the decisions you are about to make? Then you need to prepare some requirements and documentation because you'll be required to present this to the lender of your choice.
The most common things lenders ask for if a client is applying for a small business loan would be:
Credit history
Purpose of the funds
Monthly revenue
Annual revenue
Personal and business tax returns
We here at SoFlo Funding are the company that outshined the rest of lenders in the market. With our downed interest rates and flexible repayment plans and terms, many business owners and entrepreneurs saw the future they had with us.
Our company has been deemed to offer the best interest rates for small business funding even if the loans are unsecured. Comparing what we offer than what other lenders do, our rates are better and we can definitely assure you of that.
Why We Have Low Rates
SoFlo Funding's ultimate goal is to support, aid, and assist small businesses financially. Never did we imagine robbing our clients by applying highly ridiculous interest rates on their loans. In fact, the rates we have might be slightly higher than what banks offer but they're definitely negotiable.
We understand that small businesses need help too and that's why we came up with a computation on how we can make your lives easier – and that is by charging low rates for interest on almost all of our small business loans!
How to Get Small Business Financing with SoFlo Funding
Should you find yourself needing help in terms of funding, you can easily finish and complete our application process online and it'll only take you 10 to 15 minutes for it! Then, if you're approved, it's just a matter of days and you'll already receive the funding you need!
At SoFlo Funding, you will never be stressed again on how you can get the financing you need for your small business. We have all the options available and it's just a matter of a few clicks to complete it! Apply to any of our small business funding programs now and secure the money to solve the problems you have with your business.
Here at SoFlo Funding, we love educating you on the funding process, whether you are a startup or an established business. So below are two of our preferred funding partners that we highly recommend. Fundwise Capital and David Allen Capital have provided the top funding solutions for thousands of entrepreneurs nationwide. You can read about them by clicking either of the two buttons below
Below are some of the loan products that you will get from our company: