Startup Funding Stages
All businesses start small – some even start with nothing. In your journey of reaching IPO, you are not alone. Several hundred businesses run the risk of not losing money every single day, and it's always up to you how you can manage it.
Financing or raising capital for your startup is considered to be the most demanding out of all stages. And contrary to what most people believe in, a successful business is more than just an idea – it involves efforts, time, sacrifice, execution, and a little bit of fun.
Stages of Startup Funding
If you've been into the whole startup thing, then you know that the very first step that your startup will take is funding. And funding, is a lot more complicated than just acquiring funds. We'll be discussing the different startup funding stages so that you get to understand how it works more.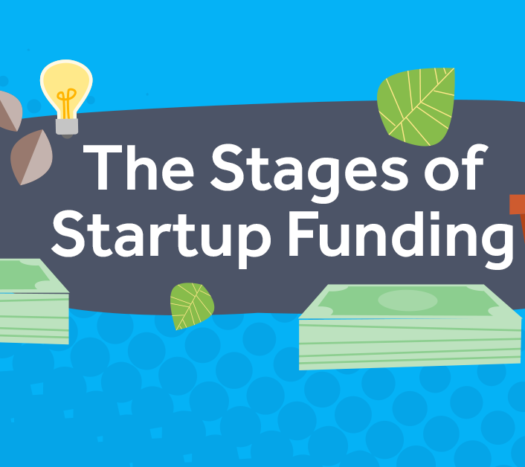 Here at SoFlo Funding, we love educating you on the funding process, whether you are a startup or an established business. So below are two of our preferred funding partners that we highly recommend. Fundwise Capital and David Allen Capital have provided the top funding solutions for thousands of entrepreneurs nationwide. You can read about them by clicking either of the two buttons below
Seed Capital
When you have an idea, no other people will believe if you don't believe in it yourself. Although many people say that you don't have to be rich to start a business, you need to at least shell out even a small amount of your savings or your credit.
Seed Capital is the earliest form of investment; it could come from your personal savings, your line of credit, family and friends (love money), crowdfunding, or even a couple of small loans and debt. Should you be unlucky to find any from the mentioned sources, you can try startup incubators, joining startup groups and clubs, and take your way from there.             
Angel Funding
The second of the startup funding stages will happen when your seed capital becomes a success. Your startup business is running and you are now in dire need of a higher form of investment – specifically, from a high net worth individual or a well-known big investor.
Angel Investors are your type of people who would gladly help you with your startup – basically because they have their money in your pocket. Typically speaking, Angel Investors are people who have at least $1 million in their net worth and those who earn at least $200,000 in a year.
You can expect that the money you'll be raising for your startup in this stage is typically higher, so you have to make big moves for that money to grow and to not go stale.
Venture Capital
After being helped and guided by an Angel, you now need more funding, typically larger than what your Angel has given you. You resort to venture capitalists (VCs) because you know they are experienced and you know they'll be able to share a couple of their knowledge and their expertise on how you can run and manage your startup.
Venture capitalists will heavily rely on how your business will run a few years from now. They're interested in seeing and in witnessing the startup becoming a boom in the industry. On the brighter side of things, you can learn a lot from the investors in a venture capital and you can use it to your own advantage as you advance further in your startup journey.
Mezzanine Financing and Bridge Loans
At this stage of startup funding, you are already starting to spring up the boards to become a public company. You may already have running funds with you from daily, weekly, or monthly revenue, or you could have a bit of profit that you can work with.
Investors may opt to invest out of your startup business or they can retain their investments because of the potential your startup company has. But all of these things conspire to your journey of going public. Don't be afraid if people want a bit of their shares back – just let them invest out. Because the thing that's about to come is something that can make them regret their decision.
Initial Public Offering (IPO)
Going public is not the endpoint of startups, in fact, it's just the start. When you're able to go past all the stages of startup funding and you get to IPO, then you already attained what's being dreamed by many entrepreneurs.
This is the point where your startup is no longer called a startup because you're already part of the bigger businesses.
Here with us at SoFlo Funding, we can help you from the very beginning of your startup. We don't only help our clients raise capital, we aid and assist them in managing their businesses. Going with us is like accelerating on the startup funding stages as we can give you the capital you need – and we can help you along the way.
We are the best option you have if you are looking for venture capitalists because of the multiple profitable and beneficial deals and investment plans we have. SoFlo Funding will always be by your side in making decisions; helping you deal with business hardships – and overall aid you in running your business!
Here at SoFlo Funding, we love educating you on the funding process, whether you are a startup or an established business. So below are two of our preferred funding partners that we highly recommend. Fundwise Capital and David Allen Capital have provided the top funding solutions for thousands of entrepreneurs nationwide. You can read about them by clicking either of the two buttons below
Below are some of the loan products that you will get from our company: