Lines of Credit Rates
Getting yourself lines of credit is one way on how you can borrow money without being charged an interest rate for the whole amount of the money released. Yes, unlike loans, a line of credit would only charge you for the money you withdraw or take out from the pool of funds that the lender has provided you.
But since that is the case, how big are the rates of lines of credit? Are they as lucrative as the rates of regular and traditional loans? Or would lines of credit rates be considerate? We will be talking just about that in this article.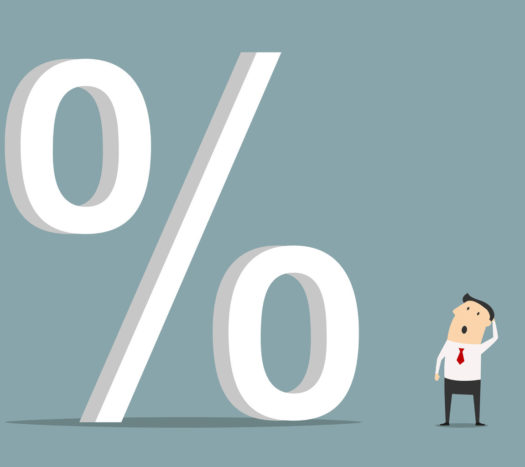 Here at SoFlo Funding, we love educating you on the funding process, whether you are a startup or an established business. So below are two of our preferred funding partners that we highly recommend. Fundwise Capital and David Allen Capital have provided the top funding solutions for thousands of entrepreneurs nationwide. You can read about them by clicking either of the two buttons below
How Does a Line of Credit Work?
A line of credit works similar to how a credit card works – a lender provides a borrower with a revolving amount. This amount is the limit of the line of credit; if it's $20K, the limit would be $20K and below. When a borrower withdraws money, for example the borrower only withdraws $5K, then the borrower would be obliged to pay that $5K back with the interest rate on top of it.
The borrower would not be obliged a full interest rate on the $20K fee, instead, the payment plus an interest rate would only be for the amount withdrawn.
It's simple; it's literally just like how a credit card works. You withdraw or take out money; you pay back the amount with interest or just the minimum monthly payments
What Advantages Does a Line of Credit Have?
Lines of credit are all sets of money that can be borrowed or withdrawn, so it offers a too few advantages over the regular, the typical idea of how loans work.
Flexibility
Lines of credit are flexible, and that's one of its main advantages. If you only have $20K as your limit, you can use that all, pay it back, and then use all of it again. It's made for this purpose and it's literally one of the main advantages of it.
You Can Use it For Whatever
In regular loans, the lender would most certainly ask you what you'll be using the funds for. This is one of their ways in gauging whether or not a borrower is creditworthy or not. With lines of credit, you can use it for whatever purpose – and the lender wouldn't be strict about it.
Whether you're going to pay debt, use it for personal expenses, purchase a house, repair your broken car or whatnot, it would not matter!
Reasonable Interest Rates
The rates of lines of credit would not be as a whole, as compared to what you pay when you apply for a loan. Instead, what you use would only be what you'll have to pay. Many people believe that the lines of credit rates are higher because they're based on the current market, when in reality, it is flexible to the point that you'll only pay for what you use.
Are the Rates of Lines of Credit Really High?
If you look at how the interest rates of lines of credit are calculated, it is through the average daily balance method. How this method works is that each purchase amount made will be multiplied by the number of days in the remaining billing period.
The product then would be divided by the total days in the billing period to locate the average daily balance. This is how most rates of lines of credit are calculated – it could be different with each lender, but the point is, it is more flexible.
Here with us at SoFlo Funding, you'd never have to worry about interest rates. The rates of the lines of credit we offer our clients are legitimately considerate and reasonable. Unlike how most lenders calculate it, it's lucrative to a point that sometimes it's more than 10% of the borrowed amount in a month.
With us, you can even get a 0% interest payment for the first purchases if you put down a collateral – how good is that?
Other Benefits You Can Get With SoFlo Funding
Aside from the low and moderate interest rates, we here at SoFlo Funding can also guarantee you of:
Fast and Easy Application Process

Quick Release and Dispersion of Funds

High Credit Limit (Higher if it's secured)

More Flexible Terms and Repayment Methods
Your need for funds will clearly be something that we here at SoFlo Funding can solve. We've been helping thousands of our clients save money by providing the lowest and the most reasonable interest rates we can.
The next time you need a provider who can provide you with the best lines of credit charges, SoFlo Funding is always open and ready to help. Get approved within 2 banking days and get your funds in just a few weeks here with us!
Here at SoFlo Funding, we love educating you on the funding process, whether you are a startup or an established business. So below are two of our preferred funding partners that we highly recommend. Fundwise Capital and David Allen Capital have provided the top funding solutions for thousands of entrepreneurs nationwide. You can read about them by clicking either of the two buttons below
Below are some of the loan products that you will get from our company: