Secured Loans for Business
Applying for a loan when you plan on starting a business is not a new idea. In fact, about 68% of all small businesses were started from a loan; the 32% used cash to start their journey in entrepreneurship. So if you're looking to apply for a loan to start a business, do know that you are not – you are never alone.
There are multiple choices and options for loans whenever you're starting a business – you have unsecured loans, you have secured loans, you can do bank and credit union loans, and you can even approach investors for it!
Even for businessmen and entrepreneurs, financial challenges exist. 39% of which choose to take out a loan to deal with their financial obligations. It's a large number and that's why a lot of banks and financing institutions tailored secured loans for businesses.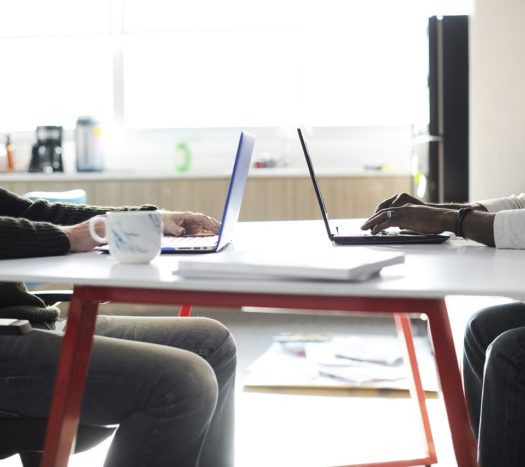 Here at SoFlo Funding, we love educating you on the funding process, whether you are a startup or an established business. So below are two of our preferred funding partners that we highly recommend. Fundwise Capital and David Allen Capital have provided the top funding solutions for thousands of entrepreneurs nationwide. You can read about them by clicking either of the two buttons below
Where Should You Go?
Whether you're starting the business or you already have an existing business that needs funding, you can choose a lot of different options for it. You can choose from the main choices: banks, investors, lending and funding companies, credit unions.
These are the most common sources of funds for businesses and most usually, banks aren't the prime choice for business owners.
Banks can be the most convenient place to take the funds you need for your business. And although that's the case, you might not get the best out of the loan you ask from the bank.
Banks Have The Worst and Fewest Options
They're known as the most stable form of financing or lending company, but the amount that they can give you might be considerably be lower or less than what you're looking to acquire. They have low interest rates, and they have decent repayment terms, but it might just not be enough.
Not to mention they release funds forever, you may want to take a look at other options. Since the boom of the small business industry, banks slowly strayed from providing funds for small business – even if it's a loan that involves security.
The best option that you have especially if you're a new business owner is definitely through funding and lending companies. They might have quite higher interest rates but if you're going for secured loans for business, you can expect to get more.
Here at SoFlo Funding, you can never go wrong. Our company is diverse and flexible as we offer a lot of different options for our clients. From unsecured personal and business loans, secured business loans, and even creative financing, clients that run to us are never disappointed with what we have to offer.
Startups and Businesses
The same way we fund existing businesses, we can help finance startups too. They're the same, yes, but what we ask for in terms of qualifications and requirements are slightly different. For a startup to be approved of a secured loan, we'd most usually look for the credit history and standing, as well as the lender-history. We'd also need to take a look at the security, evaluate it, but we'll get back as soon as we can, typically in 24 to 48 hours.
For existing businesses, however, we would be looking for:
Address Proof of the Business
Identity Proof
Age of the Business
Proof of Income
Ownership of the Business Proof
Collateral papers and documents
Usually, the collateral that we would look for would most likely be tied up to any equipment, land, or asset that the business has.
Why Business Owners Go With SoFlo Funding
Business owners and entrepreneurs just love working with us because of the flexibility and the best interest rates we offer. In most cases, if the business has a good standing, we'd allow a no-interest for the monthly payments for the first year – then low interest rates follow.
We can lend the amount that you need and we can go even higher. That, of course, will depend on the collateral that you'll be putting between you and us.
The timeframe of approval that we have is definitely faster and more efficient that what other companies have. For our secured business loans, we take somewhere about 2 business days for us to get back to you with the results.
Using our advanced and high-tech software and program, the algorithm that our systems run are definitely speedy – it's efficient and it's effective. We will not make you wait longer than a month for you to get the funds, we'll do what we can to expedite the processes so that you can secure the funds faster.
We at SoFlo Funding prioritize our clients. We understand that all businesses have the moment where they'll need assistance in terms of funding and financing and we're always ready to help. Apply for our secured business loans and enjoy the best advantages!
Here at SoFlo Funding, we love educating you on the funding process, whether you are a startup or an established business. So below are two of our preferred funding partners that we highly recommend. Fundwise Capital and David Allen Capital have provided the top funding solutions for thousands of entrepreneurs nationwide. You can read about them by clicking either of the two buttons below
Below are some of the loan products that you will get from our company: