Secured Loans vs. Unsecured Loan
We all have the moment where we'd need to borrow money – and it could be for any reason. It might be because of a vacation you have planned, it could be to put funds on your emergency fund, or it could be your desires of starting a business.
With that, all borrowers need to make a decision when they're about to borrow money – the decision of taking secured loans vs. an unsecured loan? Both of them are the same and they'll give you funds but they largely differ in terms of how they're setup and how they are in the long-run.
What are secured loans? What are unsecured loans? What's the difference and how are they the same? In this article, we'll do our best to define and differ each of them as well as give you some of the best options to take.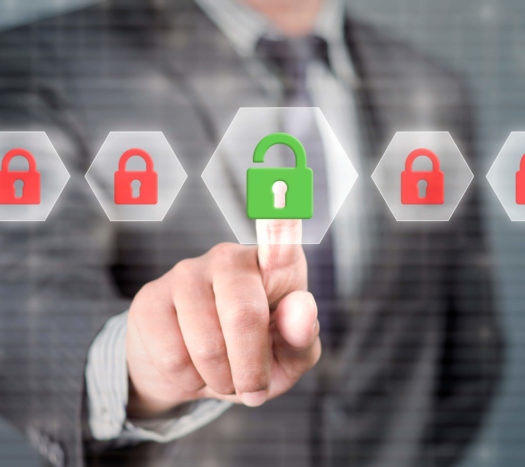 Here at SoFlo Funding, we love educating you on the funding process, whether you are a startup or an established business. So below are two of our preferred funding partners that we highly recommend. Fundwise Capital and David Allen Capital have provided the top funding solutions for thousands of entrepreneurs nationwide. You can read about them by clicking either of the two buttons below
What are Secured Loans?
Secured loans, in the simplest terms, are the type of loans that involves security that is usually through a collateral. A collateral could be any asset or property – it could be a house, land, lot, car, or even jewelry. So long as it holds value, it can be considered as collateral.
This involves risk to the borrower because of the collateral.
What are Unsecured Loans?
In contrast to secured loans, unsecured loans are the type of loans that does not involve security. The funds will be dispersed and released to the borrower even without security or a collateral in place.
This involves risk to the lender because there's not collateral.
Secured Loans vs. Unsecured Loans?
So what's better? Secured loans or unsecured loans? It really depends on how much you're looking to loan or what you'll be using the money for. Secured loans have some type of risk to the borrower because of the collateral but usually, secured loans have:
Lower interest rates
Flexible repayment terms
Longer repayment periods
An unsecured loan, on the other hand, is a risk to the lender and it most usually involves:
Higher interest rates
Negotiable repayment terms
Shorter repayment periods
So what you will get will be dependent on the severity of the importance of the funds. Which side would you be in? An Unsecured loan vs. Secured loans? No matter what type of loan you'll apply to, it'll both give you what you need – funds.
And here with us at SoFlo Funding, we can just give you any loan you wish to have. We help people who are looking for loans for personal uses and emergencies, businesses and small businesses that need funding, and we can give it to them with or without a collateral on the line!
SoFlo Funding's Secured Loans
If you decide to apply for SoFlo Funding's secured loans, you can enjoy the benefits of paying low interest rates and in some cases – we don't charge interest rates on the first 9 to 16 months of the loan! We have faster and more convenient approval rates and the fund dispersion is faster than how most people expect it!
You can apply through our secured loans through our website without having to leave the comfort of your own home! The application process is about 10 minutes – you can get pre-approval right after!
SoFlo Funding's Unsecured Loans
Deciding to apply for our unsecured loans, you don't have to worry about high interest rates – our rates are substantially lower than what most other financing and lending companies ask for! Even if you have no securities on the line, you'll never be stressed about how our repayment terms are!
Akin to secured loans, clients can also apply for our unsecured loans online! It's hassle-free, easy, and convenient for everyone!
We consider the financial status of our clients paramount – we do as much as we can in order for us to provide them the funds they need. Whether they'll need it for their personal emergencies and choices, or if they'll use it to start a business or to fund an existing business, we are fair!
Unlike other institutions, we don't ask for ridiculous requirements and qualifications – we ask what's relevant and we never disregard our client's opinion about their credit score.
Our mission here at SoFlo Funding is to give assistance to our clients in terms of them being given the funds they need. We wouldn't care what you'll be using the funds for but in case you need help on how you can manage them, we have advisors and accountants who are always prepared to assist you.
Stop looking at both options as enemies – never look at them again as secured loans vs. unsecured loan. Both of them have the same goal and we at SoFlo Funding can offer you both, how you want it, when you want it. Get the funds without a sweat!
Here at SoFlo Funding, we love educating you on the funding process, whether you are a startup or an established business. So below are two of our preferred funding partners that we highly recommend. Fundwise Capital and David Allen Capital have provided the top funding solutions for thousands of entrepreneurs nationwide. You can read about them by clicking either of the two buttons below
Below are some of the loan products that you will get from our company: