Small Business Loans for Veterans
Do you know any veteran-owned businesses that operate in your region? Are you aware of how veterans were able to startup the businesses they have? Most, if not all veterans receive a monthly pension as a way of payback for their service in the country – but would that be enough to startup a small business?
The simple answer is yes and no – and that depends on the business a certain veteran plans on starting. Yes because there are pensions that are big if looked at a monthly perspective and no because it's the other way around.
Having over 18 million military veterans in the United States; all of which have made their sacrifices and efforts in servicing and protecting our country in any ways possible, are given the chance to apply for small business loans for veterans that they can use to either fund a business they currently have or to startup a small business they have in mind.
However, if you or your spouse have served in the military and you are looking for an entity who can help you fund or finance the small business you have in mind, then you certainly have a lot of different options.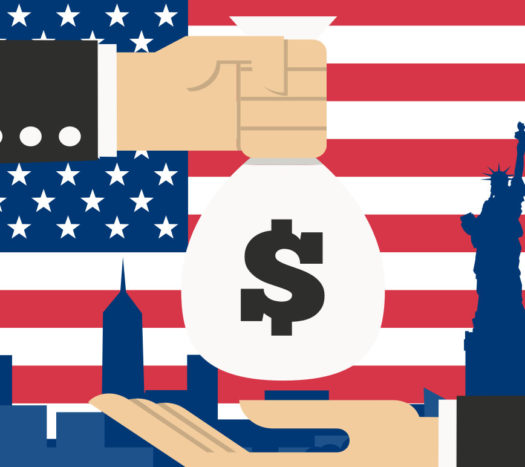 Here at SoFlo Funding, we love educating you on the funding process, whether you are a startup or an established business. So below are two of our preferred funding partners that we highly recommend. Fundwise Capital and David Allen Capital have provided the top funding solutions for thousands of entrepreneurs nationwide. You can read about them by clicking either of the two buttons below
Small Business Loans For Veterans
There are certain veteran loans you can take advantage of out there and you can definitely say goodbye to the old-fashioned, bank loans that take forever to get you the funds you need. There are government grants that provide loans to veterans and active military personnel as well as their spouses and widows.
One good example would be small business loans. The industry of the small business in the country provides an edge to veterans, people in the military, as well as their current spouses should they be interested in applying for a small business loan to raise funds.
Here at SoFlo Funding, we can help you if you are in search for small business loans for veterans. We have programs and investment opportunities to veterans, active military personnel, veterans that were service-disabled, as well as their spouses or widows of these former veterans.
Why Veterans Need Small Business Loans?
The funds they need on why they are applying for small business loans for veterans can be for two (2) reasons:
To fund existing businesses; or
To raise capital for a startup or a small business they have plans on starting
Regardless of whatever reason they have, what they need is assistance in the finding and raising of funds for their business.
How Can Veterans Apply?
SoFlo Funding salutes all veterans and military personnel who have served the country well. We thank all military personnel for their sacrifice and for that, we're open to giving veterans the opportunity to establish and start a small business.
Applying for small business loans for veterans isn't actually different from how regular people can apply. All they have to do is to go to our website, proceed to the application, and indicate that they are a veteran or they are currently active military personnel.
Requirements In Applying For A Veteran Small Business Loan
All aspiring applicants of small business loans for veterans need to meet the following criteria:
Active Military Personnel
Veterans Who Have Served The Military
Veterans Who Are Service-Disabled
Spouses Of Military Personnel or Veterans
Widows Of Military Personnel or Veterans
Perks Of Applying With SoFlo Funding
Rather than approaching banks and other institutions, going with us here at SoFlo Funding can be beneficial if you are a veteran. Although we don't look at the people who are applying because we treat everyone with the same level of respect and professionalism, you can be sure that SoFlo Funding is going to be fair if you are a veteran looking for a small business loan.
Enjoy the following perks when you decide to apply for veteran small business loan with us:
Lower monthly rates and fees
More flexible repayment terms and packages
Fast approval and fast fund dispersion or release
Safety and security
At SoFlo Funding, you'll definitely love the programs and investment plans we offer people. We have veteran-specific small business loans that eligible people can apply for. It would not take you weeks to know about the result of your application – approval can be as fast as 24 hours after the finalization of your loan application!
Be successful in applying for small business loans for veterans with SoFlo Funding. Grab the opportunity and never let it go – we have analysts and fund managers who can help and guide you to the best decisions you can make in allocating your funds for your business.
At SoFlo Funding, you will never be left alone – you'll receive the sufficient amount of help you can get!
Here at SoFlo Funding, we love educating you on the funding process, whether you are a startup or an established business. So below are two of our preferred funding partners that we highly recommend. Fundwise Capital and David Allen Capital have provided the top funding solutions for thousands of entrepreneurs nationwide. You can read about them by clicking either of the two buttons below
Below are some of the loan products that you will get from our company: