Real Estate Investor Loan
Purchasing properties like land, houses, and even commercial properties is a big step for us. In fact, purchasing a house is one way of determining a person's success. There are not a lot of people who have the capability and the capacity to purchase real estate out of their own pockets and that's why real estate investor loans are existent.
Many people would choose the option of bank loans for mortgages because that's what a multitude of people have grown accustomed to. When in reality, there are a lot of other options – a lot better and more beneficial options than applying for mortgage loans.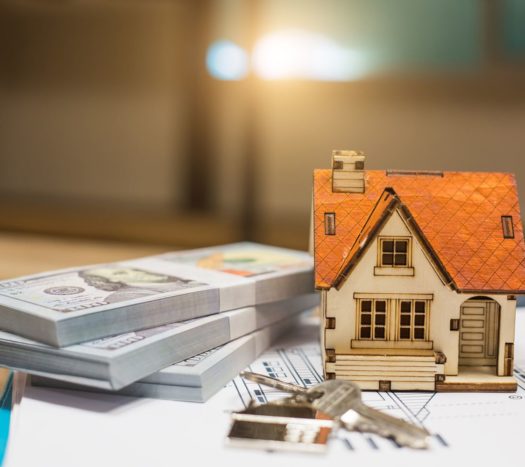 Here at SoFlo Funding, we love educating you on the funding process, whether you are a startup or an established business. So below are two of our preferred funding partners that we highly recommend. Fundwise Capital and David Allen Capital have provided the top funding solutions for thousands of entrepreneurs nationwide. You can read about them by clicking either of the two buttons below
What You Need to be Approved
It wouldn't be a problem to find an institution that can loan you the money you need for your investment on a real estate property. The problem is with people who have bad credit. So if you're not part of that demographic, you may find it easy.
On the other hand, if you don't have an appealing or an attractive track record, you might want to work out a couple of things before you can do so. You can do things such as:
Paying other debts
Settling your credit cards and other loans
Maximizing your income and your cashflow
Once you have all of that in place, it's time to look for loans to help you invest on the real estate that you've been eyeing on.
In choosing the different real estate investor loans, you need to first determine the following factors in doing so:
The amount you need to borrow
The type of property you're eyeing on
Investment conditions and terms
You're new in the world of investments and it's pretty understandable that you'll have fewer and lesser options than those who have been doing this for decades. But don't worry, because there can be a lot of other choices you can take.
Government Investor Loans
Believe it or not, there re government real estate investor loans that have lower interest rates and more reasonable down payment requirements. One downside that this has is the fact that you may not be able to get the funds you intend on getting – because of the demand that the government gets from millions of people.
Nevertheless, it wouldn't hurt to try, especially if it's your first time exposing yourself in the market.
Lending and Financing Options
A lot of investors and financial experts cringe whenever they hear lending and financing companies. They think that the risk companies do for other people are just ridiculous, as well as the interest rates that are higher than normal.
What they don't realize is that these real estate investor loans they offer to people who look to purchase homes as investment is something that banks wouldn't be able to give. The flexibility and the versatility of these companies are what makes them the favorite whenever people need help in the funds to purchase real estate.
SoFlo Funding can be one of your options when you're looking for a loan for a real estate investment. We don't capitalize on your newness in the market and in the industry, instead, we try to tailor ways on how we'll be able to help you get that property you've been looking to get.
We Have the Fastest Approval Rate
When you decide that you want to apply with us here at SoFlo Funding, you wouldn't suffer the long weeks of waiting just to know if you're approved or not. When you apply through our online platform that you can finish within 10 minutes – you can count 2 days and you'll know the results by then.
What's more is the fact that we can disperse the funds you loaned for the down payment of the real estate in less than 30 days! Typically, we release it anywhere between 14 to 21 days! How good is that?
Lower Interest Rates
You also wouldn't have to worry about the interest rates of our real estate investor loans. We understand that people want and need to make money, too. So as our form of helping, we take out high and lucrative interest rates on the monthly payments our clients pay us.
By this, we help our clients save thousands of dollars each year just because of high interest fees and payments!
With SoFlo Funding, you'll need not to worry about the funds that you can get. We can provide funding of up to $500K for the real estate investor loan options that we have. Our goal and our ultimate mission is to help out our clients by providing them the funds they need for the purchase they want.
Buy your dream home or the property you wish to make money off of with us here at SoFlo Funding!
Here at SoFlo Funding, we love educating you on the funding process, whether you are a startup or an established business. So below are two of our preferred funding partners that we highly recommend. Fundwise Capital and David Allen Capital have provided the top funding solutions for thousands of entrepreneurs nationwide. You can read about them by clicking either of the two buttons below
Below are some of the loan products that you will get from our company: