Shark Loans Online
Do you need urgent money to settle a personal debt or any type of financial obligation? Can't you wait for the approval process of banks? Well, one simple solution to that is by applying through shark loans online – it's quick, easy, but it might not just be the best option for you.
Since the rise of fintech over the Internet, thousands of people have been crazed about borrowing money easily. Shark loans provided the money that many of us find difficult because of having bad or poor credit.
As a result, nearly millions of people grew scared; and it's all because of the violent threats that loan sharks do when they're demanding their clients for repayment. Have you had this experience? Did you swear never to ask help from loan sharks ever again? It's a good decision but considering the convenience they provide, you might find it difficult to stray from them.
If you're not in the know, then don't worry. We'll help you discover it even before you think about getting a shark loan – it's a bad experience and it will never be a good one.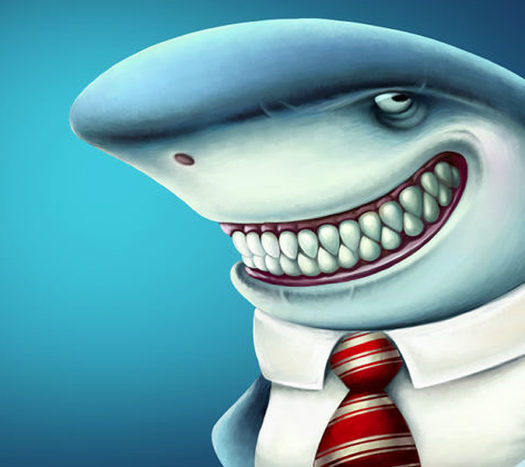 Here at SoFlo Funding, we love educating you on the funding process, whether you are a startup or an established business. So below are two of our preferred funding partners that we highly recommend. Fundwise Capital and David Allen Capital have provided the top funding solutions for thousands of entrepreneurs nationwide. You can read about them by clicking either of the two buttons below
How Loan Sharks Operate
Loan sharks can either be a person or an entire company who grants loans to people. These loans are usually above the moderated and the regulated interest rate that legitimate businesses and financing companies ask for.
When a certain client's due date arrives, what they'll do is they'll bomb that client with messages and calls to "notify" a client of a payment. Sometimes, their notifications include violent threats. Because of the demand for quick and easy loans, the number of shark loans online skyrocketed; dominating the lending industry with short-term loans.
Why You Should Never Apply for Shark Loans Online
But if you look at it in a bigger picture, loaning money from a loan shark is never convenient. There are a lot of red flags that involve their offers – these include:
High interest rates – usually more than 15% with repayment terms of less than a month
The amount you loaned will be reduced because of a "processing fee" but you have to pay the full amount plus an interest rate
They never have long repayment terms that go on for years
These alone, you'd already know that they're not someone or some people you should deal with. They're not regulated so they could be illegal, they could not be licensed, and they could be working with criminal activity.
Where You Can Get Instant Funds
Loan sharks aren't the only institutions that can help you with instant and immediate loans. In fact, there are online lenders that can help you with this as well. Though the interest rates are high, they're not as high and as ridiculous as loan sharks'.
We at SoFlo Funding can be the lending company you've been looking for. We're considered as a company that can provide immediate funds but not place ridiculously high interest rates. Unlike loan sharks, we would never jeopardize our business by not properly regulating it. Instead, we'd charge higher than the usual but because it's an unsecured loan.
What SoFlo Funding Offers
SoFlo Funding is the perfect combination of a bank, a business funding company, and a loan shark – we're an all-in-one company that you can trust and depend on if you need quick and urgent funds. Akin to how the processes of banks work, we'd ask for relevant information that can prove your ability to repay your loans back.
We here at SoFlo Funding can:
Get you high and above for a personal loan!
Place reasonably high interest rates if you plan on applying for an unsecured loan
Unlike shark loans online, we would never threaten you for repayment
You can complete our application in about 10 minutes
SoFlo Funding is the company you can trust for funds if you are in dire need of it. We can help you with funding but you'd have to wait for about 14 to 21 days for you to get the funds. Usually, we release personal unsecured loans within seven (7) business days but the timeframe still varies.
Why Choose SoFlo Funding?
Even if you're in a desperate situation, we'd still not refer you to online loan sharks. There are a lot of alternatives you can consider if you need immediate funds – like us! You can trust us here at SoFlo Funding that all of your information will be kept private and confidential and we will never charge you higher than the regulated amount for interest.
We're the company that can provide you the quickest, the fastest, and the most urgent funds. If you ever find yourself in a situation where you feel like you need the help and assistance of online loan sharks, always remember that we at SoFlo Funding are always open for you!
Here at SoFlo Funding, we love educating you on the funding process, whether you are a startup or an established business. So below are two of our preferred funding partners that we highly recommend. Fundwise Capital and David Allen Capital have provided the top funding solutions for thousands of entrepreneurs nationwide. You can read about them by clicking either of the two buttons below
Below are some of the loan products that you will get from our company: