Business Capital Loans
People say that in our lifetime, we will come across three (3) multimillion-dollar ideas – when that comes for you, would you let it go? What if you don't have the funds even to just make a draft out of what your idea is? What would you do for your idea to run and to operate?
Many aspiring entrepreneurs and future business owners fall into this trap – finding the banks or the institutions that can help them raise business or working capital. So where can entrepreneurs go to find the best business or working capital loans? But do you know what a business capital is?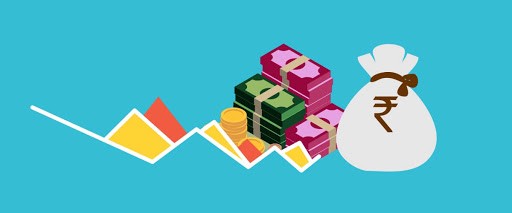 Here at SoFlo Funding, we love educating you on the funding process, whether you are a startup or an established business. So below are two of our preferred funding partners that we highly recommend. Fundwise Capital and David Allen Capital have provided the top funding solutions for thousands of entrepreneurs nationwide. You can read about them by clicking either of the two buttons below
What is a Business Capital?
A business capital is often referred to as the financial assets that are taken by a company for them to continue their operations. It could either be to produce goods or services that they need for their everyday operations.
Basically, a business capital is essential to a company for it to move, grow, and eventually, expand. Therefore, if a business is already in the stage of looking for working capital loans, then that could be the break they need for improvement and expansion.
Differences Between Working Capital Loans and Regular Business Loans
You may be wondering what their differences are or if they are entirely the same. Well, they're not. Let's define each of them first to start.
A regular or a traditional business loan is the amount taken by the borrower from a lender. This is a fixed amount and is usually used to purchase a new asset; it could be a land, car, any other form of real estate, and sometimes, even businesses.
Business loans are usually a fixed amount that is secured by a collateral. For instance, if a business applies for a traditional business loan to purchase new vehicles, then those new vehicles would be the security for when the borrower defaults, the lender can seize it.
Working or business capital loans, on the other hand are loans that usually have no type off collateral. A working capital loan can be a regular loan or it can also be lines of credit. Lines of credit are used for businesses to get funds so that they can take from it whenever they need it.
Unlike a regular loan where the fixed amount is given, a line of credit will allow the borrower to draw money out of the pool and only pay for the principal amount plus the interest of the money taken.
Why Choose Working Capital Loans?
It was never mentioned that working capital loans are better than traditional business loans. They have their own ups and downs – in fact, if you need to do a big purchase, then you'd want to apply for a traditional business loan.
However, if what you need is financial support for your business on a day-to-day basis, a business capital loan would be the best for you. Especially when a business is just starting, having enough working capital funds can be essential for the continuity of the business.
There are multiple institutions that offer many different kinds of working capital funding and we here at SoFlo Funding is one of them. SoFlo Funding is the company you'll definitely love working with. We have sets of loans and programs that help a lot of businesses – and we help them save money, too.
Our Easy Application
One thing that most of our clients loved about us is the fact that our application is easy, and it's fast. You'd even think of our application as a joke because you can complete it in just 10 minutes! After that, an alert or a notification will be sent within 48 hours telling you of the result.
From there, you just have to wait for your funds and it usually comes within 14 to 21 days.
Best Rates
Wherever you look, you would not find the rates we offer our clients with working capital loans. Whether secured or unsecured, we try and give the best interest rates. It is our way of helping businesses prosper – our way of helping them by making them save thousands of dollars each year in interest expenses.
Flexible Terms
You can negotiate with us on how you want your loan to go down. Do you want to put a type of security or collateral behind your loan? We can do that for you. Doing so can increase your chances of approval as well as put up the amount you can loan up to $500K and more!
At SoFlo Funding, you can get all the working capital you need and you don't have to go through a lot of hassle to do so. Unlike banks, our entire process in working capital funding will only take a month – sometimes even less.
Work with us and get the funds you need ASAP!
Here at SoFlo Funding, we love educating you on the funding process, whether you are a startup or an established business. So below are two of our preferred funding partners that we highly recommend. Fundwise Capital and David Allen Capital have provided the top funding solutions for thousands of entrepreneurs nationwide. You can read about them by clicking either of the two buttons below
Below are some of the loan products that you will get from our company: