Startup Funding
Many people have the misconception that a "startup" is the same as a "small business" when in reality, they're a whole lot different. Small businesses are rather the businesses that have smaller markets; businesses that have long-term goals. Startups, on the other hand, focus on penetrating the market to achieve and gain top revenue on a faster rate.
While many people are left dumbfounded as to how they can fund their startups, there are a few different but common ways how people fund their startups.
Not all companies are started and seeded from the pocket of their owners. As a matter of fact, a majority of them came from investors, loans, and even funding from different sources.
Different Types of Startup Funding
If you read about funding a startup business online, you'll be flooded with a lot of jargons and terminologies that are hieroglyphics to you. But the truth is, there are only several ways on how you can successfully start funding for your startup.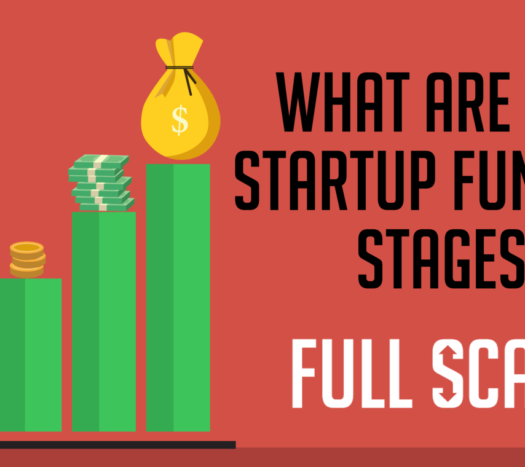 Banks
If you don't want to curb your personal savings or your credit score, then the next best option you would take to fund your startup company is to ask help from a bank. Usually, small business loans are considered as the typical and traditional way to gain and to obtain a startup capital.
They ask for little interest rates that wouldn't hurt your startups journey of becoming worldly-renowned.
Personal Savings
Do you believe in your startup? If you do, then you would be willing to go all-in on it. From your personal savings, to some of your current monthly income – you would dare use it to  fund your startup. In addition to that, personal savings, as well as credit, are the most accessible ways or forms of startup funding.
You wouldn't have to wait for approval; you don't have to rely on anyone else to have it. You just run the risk of losing your personal savings for it.
Angel Investors
Angel investors are investors that are considered to be high in net worth. They are individuals who have the capacity to invest in startups that could fail or that could go wrong. Angel investors are usually willing to invest somewhere around thousands of dollars – while some invest in millions.
Although some people might look at this as a solution that is not feasible, angel investors are not always out in the dark. They're always available and they're even more accessible than other types and sources of investors.
What's good about having an angel investor is that they can perform an investment decision on their own without the influence of management, partnerships, or superiority.
Here at SoFlo Funding, we love educating you on the funding process, whether you are a startup or an established business. So below are two of our preferred funding partners that we highly recommend. Fundwise Capital and David Allen Capital have provided the top funding solutions for thousands of entrepreneurs nationwide. You can read about them by clicking either of the two buttons below
Crowdfunding
There are startup owners who find it challenging or difficult to acquire loans or angel investors. So, they resort to crowdfunding. Crowdfunding is the method of gaining capital to start a business collectively. It could be from friends, family members, clients, and even individual investors.
Investors consider this a low to medium-risk type of investment because the value is just small.
Venture Capital
The last but definitely one of the most resorted to methods would be to ask venture capital companies. Venture capital companies are financing organizations and agencies that are known to have invested in several small businesses and startup companies even if they're high risk.
When it comes to the return, a venture capital's goal is most likely in forms of Initial Public Offerings (IPO) or acquisition of the startup. So startup companies need to be ready and prepared for what's about to come.
We at SoFlo Funding provide funding for startups no matter what industry or niche you are in. We have a goal of overseeing the population to have prosperous businesses and world-changing innovation. Unlike other companies, we focus more on helping our clients build what they dream of attaining.
In our time of being in partnership with other startups, we have made a reputation of being one of the most-trusted and most dependable venture capital firms out in the entire country.
Why Choose Us?
We do not limit our investments to the type of startup you have. We can give you the option of how much an investment you want us to put in to your startup. The flexibility of our terms and the amount of investment we can make beats all other venture capital firms in the market.
Do you have a startup that you need funded in the soonest time possible? Have you been searching for the perfect venture capital company who can fund your startup? We at SoFlo Funding can make your startup dreams a reality – and we wouldn't beat you down with pricing and interest rates.
Be the man of your own dreams! The startup funding we offer is completely versatile and flexible – that everything you'll need is something we can definitely give you.
Here at SoFlo Funding, we love educating you on the funding process, whether you are a startup or an established business. So below are two of our preferred funding partners that we highly recommend. Fundwise Capital and David Allen Capital have provided the top funding solutions for thousands of entrepreneurs nationwide. You can read about them by clicking either of the two buttons below
Below are some of the loan products that you will get from our company: