SBA Loans Disaster
Among the different types of loans offered by the Small Business Administration (SBA), the SBA Disaster Loan is the type of loan you don't want to apply for. This type of loan is open to businesses and homeowner clients to help them recover from declared disasters in their region.
In much simpler terms, the disaster loan offered by the SBA is a loan that is used to repair and replace physical assets that have been damaged due to a disaster that has been declared. Under the SBA loans, the disaster type of loan also has its umbrella.
There are a few kinds of SBA Disaster Loans you can apply for and before you go and apply, you need to figure out first what type of loan you need. There are four (4) types of SBA loans in the disaster category and these are:
Business Physical Disaster Loans
Economic Injury Disaster Loans
Home and Personal Property Loans
Military Reservists Economic Injury Loans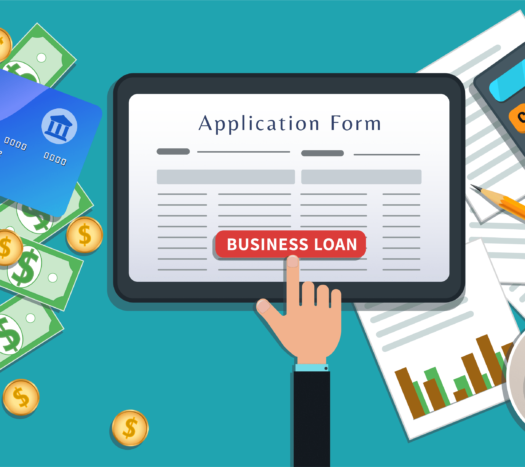 Here at SoFlo Funding, we love educating you on the funding process, whether you are a startup or an established business. So below are two of our preferred funding partners that we highly recommend. Fundwise Capital and David Allen Capital have provided the top funding solutions for thousands of entrepreneurs nationwide. You can read about them by clicking either of the two buttons below
Business Physical Disaster Loans
Under this category, if a business or an organization was damaged in an area where there is a declare disaster, they can apply for this type of loan. The granted amount can be as high as $2 million for the repair and the recovery of the business.
Economic Injury Disaster Loans
Unlike the physical damage, businesses and organizations within an area where there is a declared disaster can apply for this loan if there was an economic injury or disability caused by it. Akin to the physical category, clients can also get up to $2 million in funds.
Home and Personal Property Loans
People who reside in an area where there is a declared disaster, and if they have been severely affected by it, they can apply for this loan through the SBA. Unlike the two loans mentioned, a person doesn't need to have a business for them to be able to apply. So long as it's an area where the disaster struck, they'll be eligible.
Military Reservists Economic Injury Loans
Last but definitely not the least, this type of disaster loan applies to business owners who have a military reservist in their staff they called-on to for duty. With the disaster loan, the SBA would be the ones to fund the business' expenses and costs.
Who can Apply for the SBA Disaster Loans?
Under this category business owners and regular consumers who have been negatively and severely affected by a known disaster are eligible to apply. For the home and property loans, being a business owner is not required.
How You can Apply for the SBA Loans Disaster Program?
Here are some of the documents or requirements you need to keep handy because they'll be asked by the SBA.
Social Security Number of all Applicants
Contact Info of all applicants
Info on the Insurance of the Property
Lease or Deed Information
Financial Info:

Account Balances
Proof of Income
Monthly Expenses

For Business Applicants: Employer Identification Number
Before you apply, you first need to ensure the following:
That a Presidential disaster has been declared in the area
Register with the Federal Emergency Management Agency or FEMA first.
After the registration with FEMA, you'll be given a registration number; this is what you can use to apply for the disaster loan that the SBA offers. For the application, you can have it completed online. The SBA will get back to you within weeks for the results. From there, it's easy going because the SBA will keep in contact.
The funds can be dispersed within weeks to a few months – and it's long considering the fact that your business might have been compromised. If you are looking for an alternative way to apply for loans if a disaster has struck, then you can definitely ask for our help here at SoFlo Funding.
Who SoFlo Funding Is
SoFlo Funding is a business funding company who provides loans to entrepreneurs, small businesses, and even regular people who need them. In the case of a disaster, we offer loan programs similar to that of the SBA loans disaster category that the agency offers.
Our application can be done and completed online as well, the main difference is with the release of funds. If the SBA will take a few weeks to check and assess documents, we'll only take a couple of days. Although the amount of loan we can provide might not be as high as $2 million for some of the SBA loans disaster they offer, you can be guaranteed that you'll be given an amount that you can definitely use for recovery.
Whatever natural disaster might that be, whether it's an epidemic or a more serious physical type of disaster, we at SoFlo Funding are always open to help.
Here at SoFlo Funding, we love educating you on the funding process, whether you are a startup or an established business. So below are two of our preferred funding partners that we highly recommend. Fundwise Capital and David Allen Capital have provided the top funding solutions for thousands of entrepreneurs nationwide. You can read about them by clicking either of the two buttons below
Below are some of the loan products that you will get from our company: