Lines of Credit Personal
What is a personal line of credit? How does it work in comparison to a loan? Well, it's quite simple; a personal line of credit is another way on how people can borrow money. Compared to loans, they're more flexible in terms of borrowing and repaying it. It's similar to a credit card but for lines of credit that are personal, there'll be no cards involved.
A loan is the typical method of borrowing money where the lender will provide the borrower a lump sum amount of the money needed. Repaying it would usually be through amortization or equal payments over a specific period of time.
A personal line of credit is technically the same; the difference is that this method would provide the borrower a pool of money. From that pool, the borrower can take out whatever amount he or she wishes to and for the amount taken, interest will be applied.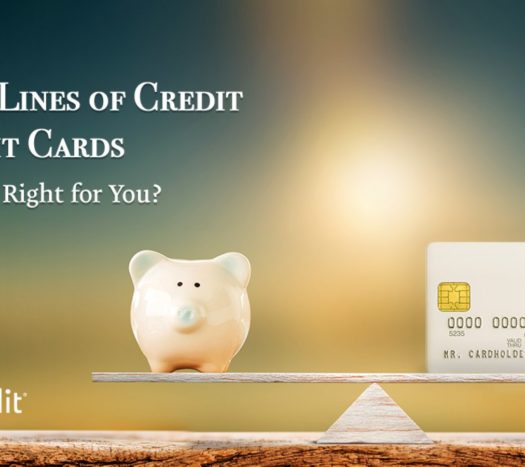 Here at SoFlo Funding, we love educating you on the funding process, whether you are a startup or an established business. So below are two of our preferred funding partners that we highly recommend. Fundwise Capital and David Allen Capital have provided the top funding solutions for thousands of entrepreneurs nationwide. You can read about them by clicking either of the two buttons below
What Are the Main Uses of Personal Lines of Credit?
Just like with loans, failure to comply to the terms and agreements of lines of credit can result to a financial dilemma. But how exactly are lines of credit used? Why are they more beneficial and better in some situations than a loan?
Here are some of the things that linesLines of Credit Personal of credit can solve:
Emergency situations like you need immediate funds for school and tuition fees, you need to have your car fixed right away but you're not sure how much you need, and the like.
You have an income that is not stable – sometimes you get X amount and sometimes you get Y amount and unfortunately, you needed an amount that is more than what you were paid. A line of credit is something you can use to fix and mend that situation quickly
One of the main benefits of a personal line of credit is its urgency and quickness. Compared to loans where you'd usually have to wait for weeks, a personal line of credit can be given immediately.
Applying for a Personal Line of Credit
In most cases, a personal line of credit would be unsecured. This simply means that you're not going to be required to secure a collateral. Whereas business lines of credit would most usually require you of a collateral and the amount that you'll be given will be based off of that.
For the application, several lenders and financial institutions have their own ways on how their clients go with their application. To be sure, approach the lender of your choice and tell them that you're looking to apply for personal lines of credit.
Higher Interest Rates
The interest rates may sound too much for you but that's the usual rate for personal lines of credit, especially those that are unsecured. Akin to unsecured loans, the rates would substantially be higher because the lender has no form of security. That being said, if you are looking to apply for a personal line of credit, then you need to expect that you'll be paying higher.
Options for Personal Lines of Credit
Many institutions offer personal lines of credit as an alternative to traditional loans. This is because a lot of borrowers find it convenient that they can have ready-to-use funds than to be given a lump sum amount – the only challenge, again, is with the interest rates.
You would rarely find low interest rates out in the market close or similar to the offers we have here at SoFlo Funding. The lines of credit for personal consumers that we offer would not beat you with high interest rates.
Just like on our unsecured loans, the rates we have are particularly lower and more reasonable compared to the interest rates of other providers. Aside from that, our terms and our repayment plans are more flexible and are easier to work with.
Those are the leading reasons why a lot of people and even business owners choose us whenever they need personal lines of credit. Lower interest rates, more flexible repayment plans and terms – what else can you ask for?
We Have Funding Managers and Experts
If you're having a hard time allocating funds, we have our wealth managers and funding experts to help you. They're an added bonus if you choose to work with us. With their help, they can help you in terms of prioritizing some things over other things that need funding.
We wouldn't force you – our experts are here only to guide you.
So the next time that you find yourself needing help in terms of borrowing money, you can forget about bank loans, cash advances from your credit cards, and even applying for lender loans – you can freely approach us here at SoFlo Funding for lines of credit personal or for business.
We are the company who can guarantee the help and the assistance you need!
Here at SoFlo Funding, we love educating you on the funding process, whether you are a startup or an established business. So below are two of our preferred funding partners that we highly recommend. Fundwise Capital and David Allen Capital have provided the top funding solutions for thousands of entrepreneurs nationwide. You can read about them by clicking either of the two buttons below
Below are some of the loan products that you will get from our company: