Small Business Loans Unsecured
Not long ago, when people are given loans, they usually have some sort of protection for it. It could be any possession from jewelry, cars, motorcycles, even house and lots – there's got to be a collateral for it. But as time passed by, these became fewer and fewer, in fact, even some large national banks offer small business loans that are unsecured.
Although they're plenty, finding one is not always a guarantee. There are business funding companies and lenders who provide unsecured small business loans, while a majority of them ask for some type of security.
Being a small business owner, it is always important to note that borrowing money is not a sign that your company is failing. In fact, it could be the other way around. Small business loans may be used to expand the business; it can be used to purchase supplies and equipment – it could be for whatever reason.
But how can you find unsecured small business loans?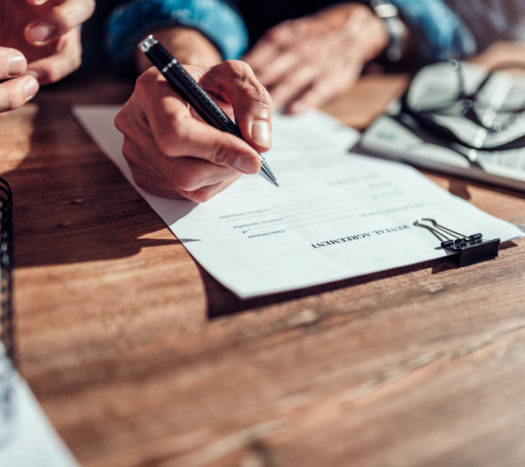 Here at SoFlo Funding, we love educating you on the funding process, whether you are a startup or an established business. So below are two of our preferred funding partners that we highly recommend. Fundwise Capital and David Allen Capital have provided the top funding solutions for thousands of entrepreneurs nationwide. You can read about them by clicking either of the two buttons below
What Are Unsecured Small Business Loans?
Before we dive into the topic in detail, let us first define what unsecured small business loans are. By the simplest definition, small business loans that are unsecured are the type of loan that is supported only by the borrower's credibility.
They get approved and the funds get delivered to the borrower without securing any type of property or possession. Most usually, online lenders approve these types of loans with a catch – the interest rates are quite higher than those loans that are secured.
There are quite a handful of pros and cons that unsecured small business loans offer and here are some of them:
Unsecured Small Business Loans Pros
Faster Processes
Because we defined unsecured loans as the type of loans that do not have collateral, the lender would not be required to evaluate or to assess anything. Usually, these unsecured small business loans are approved within days compared to approving collateral loans which may take weeks to get approved.
Good Impact to Credit Standing
After your repayment terms, your credit standing will positively be affected and it can skyrocket. It can help that you properly pay for your loans because you'll be able to use it in the future.
No Risk
Relative to other types of loans, small business loans that are unsecured carry no risk to your properties and your assets because you wouldn't be required to settle a collateral or a security like jewelry, houses, land, cars, and the like.
While they carry a lot of benefits, there are disadvantages to it, too.
Unsecured Small Business Loans Cons
Less Flexible Payment Terms
On a usual basis, the repayment terms are less flexible because they wouldn't be able to adjust it for you, compared to how you do with banks. For instance, if they have a program that will require you a certain amount each month, you wouldn't be able to tweak that easily.
They'll follow what their rates and terms are and they would less likely to negotiate with you on that.
Higher Interest Rates
Compared to other options and sources, unsecured small business loans would have higher interest rates because the lender runs the risk of not being paid back. This will have a large impact on small business owners who would borrow having bad credit because these lenders follow a standard on how much they need to pay.
Here at SoFlo Funding, it wouldn't matter if you apply for our small business loans unsecured; we offer flexible and reasonable investment and payment plans to our clients. Not only do we help small business owners who have established small businesses, we assist entrepreneurs and even startup companies, too.
We Defy What You Believe In
Contrary to popular belief, small business loans that are unsecured would regularly have higher interest rates and they are less flexible, right? With us at SoFlo Funding, you don't have to worry about that. We offer the lowest interest rates with our unsecured small business loans.
In addition to that, we wouldn't beat you off with the lowest funding you could possibly get. We can work to provide you funding of up to $500K even if it's an unsecured loan. Pay back as little as 2% per month from the principal loan you applied for.
Experience the best funding you can with SoFlo Funding and never get beaten down by other lenders out in the market anymore! We offer the best and the most flexible unsecured small business loans that all small business owners will be comfortable in paying.
Get approved fast and get the funds as fast as 7 days from the time you finalize it with one of our senior funding experts, managers, and advisors. At SoFlo Funding, you can get the financing you need for your small business without breaking a sweat!
Here at SoFlo Funding, we love educating you on the funding process, whether you are a startup or an established business. So below are two of our preferred funding partners that we highly recommend. Fundwise Capital and David Allen Capital have provided the top funding solutions for thousands of entrepreneurs nationwide. You can read about them by clicking either of the two buttons below
Below are some of the loan products that you will get from our company: