What is Merchant Cash Advance
A lot of business owners feel like they're already out of options when one or two of their bank loans get rejected. What they don't know is the fact that there are a lot of other options on how they can acquire funds for their business.
Let's first start with loans – banks aren't the only institutions that give out loans. It's just the most common because that's where traditional people get money. But in our time now, funds aren't that too difficult to find.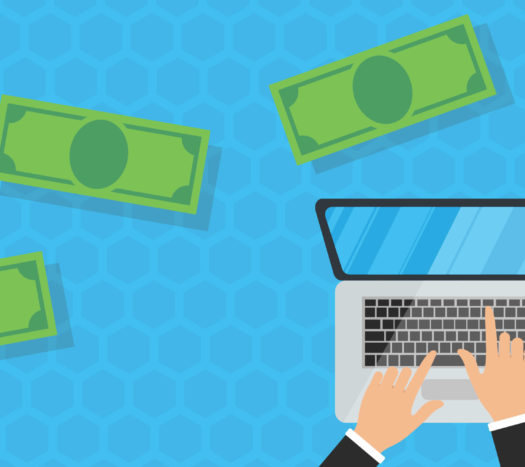 Here at SoFlo Funding, we love educating you on the funding process, whether you are a startup or an established business. So below are two of our preferred funding partners that we highly recommend. Fundwise Capital and David Allen Capital have provided the top funding solutions for thousands of entrepreneurs nationwide. You can read about them by clicking either of the two buttons below
Where Can Business Owners Apply for Loans?
If we're talking about loans that you're looking for, you're looking at a lot of different options, you can go with:
Credit Unions
Business Funding and Financing Companies
Lenders and Online Lenders
The Small Business Administration (SBA)
Friends and Family
Other than loans, though, there's also another way that most people don't realize – acquiring funds through a merchant cash advance. What is merchant cash advance? How does it work? How can business owners get money from it?
Don't worry, we will be answering all of those questions, we'll even provide an example for it so you could understand it.
What is a Merchant Cash Advance?
Similar to a loan, a merchant cash advance is one way on how a person can acquire money that he or she can use for his or her business. It's not a loan – it's technically a cash advance and it works by a merchant or a lender providing a lump sum amount of cash or money to a business in exchange for future credit card sales.
Basically, the term is pretty straightforward, a business will get the funds it needs in exchange for future sales. It's similar to a loan, but its internal parts and processes – they're entirely different.
A loan is a method where a borrower gets funds and through a term, the business or the borrower would be paying it back with interests on top of the principal payments. The payments would be through cash. Whereas a merchant cash advance would provide the same thing, it's just that the payment will be through credit and it's sometimes weekly but there are times that the payment goes daily.
Advantages of a Merchant Cash Advance
An MCA has a pretty good kick of benefits to it. It's extremely beneficial for businesses that are looking for urgent funds for a business – and this is why a lot of people that know about this consider this as their main option for acquiring funds.
Some of the advantages of MCAs include:
Quick and Urgent Fund Dispersion and Release
Easy Requirements and Qualifications
Convenient Mode of Repayment
But of course, along with those advantages come the cons and the disadvantages of it as well.
Disadvantages of a Merchant Cash Advance
If you think that a merchant cash advance is all rainbows and butterflies, you better think again. The disadvantages that a merchant cash advance has are:
Higher Factor Rate (Amount on Top of Monthly Payments)
Shorter Repayment Terms and Periods
So the MCA is extremely beneficial for certain types of situations only. It's not for everyone or for all types of businesses. If you find yourself in a situation where you need urgent funds, then an MCA is for you. But if the funds can wait, maybe for a few weeks to months, then you better not have this option.
A good alternative to a merchant cash advance is by loaning through a funding or a lending company. A lending company can provide funds faster than how banks and other institutions do, but the interest rates that they have compared to those of merchant cash advances aren't that high.
We at SoFlo Funding can be the company who can help you with an advance if you need funds fast. Comparing our loan and programs to banks and credit unions, we release funds in less than a month; in terms of the interest rates, ours are not that high.
Why We Should be the One You'll Pick
SoFlo Funding's loan programs are definitely the best in the market. We have the lowest and the best interest rates and we release the funds fast – you can also enjoy other benefits such as:
An easy application for our any of our loans and programs

Access to communicate and interact with our funding managers, experts, and senior fund advisors

Longer and more considerate repayment terms and periods

Higher loan amounts and values
Here's the kicker: Applying for any of our secured loans, you can get a no-interest rate for the first 9 to 21 months! How good is that? At SoFlo Funding, you can be confident with your business – you'll never come across the dilemma or the problem of shortage in funds ever again!
Here at SoFlo Funding, we love educating you on the funding process, whether you are a startup or an established business. So below are two of our preferred funding partners that we highly recommend. Fundwise Capital and David Allen Capital have provided the top funding solutions for thousands of entrepreneurs nationwide. You can read about them by clicking either of the two buttons below
Below are some of the loan products that you will get from our company: