Business Lines of Credit Rates
When businesses need money, they go out to the two (2) options that they have: to get a loan or to seek help from investors. Investors could be any person willing to provide the funds needed. It could be people from your circle of friends, family members, relatives, or even legitimate investors, businessmen, lawyers, accountants, and the like.
Getting a loan is something some businesses prefer because repaying it wouldn't take off any percentage of them owning the company. Usually, when a business applies for a loan, that business profit would be the one paying that.
Loans could be anything from regular loans, to lines of credit. Typical loans are good and beneficial for big one-time purchases like homes, land, lots, and other assets for a business. Lines of credit, on the other hand, are good for fund distribution.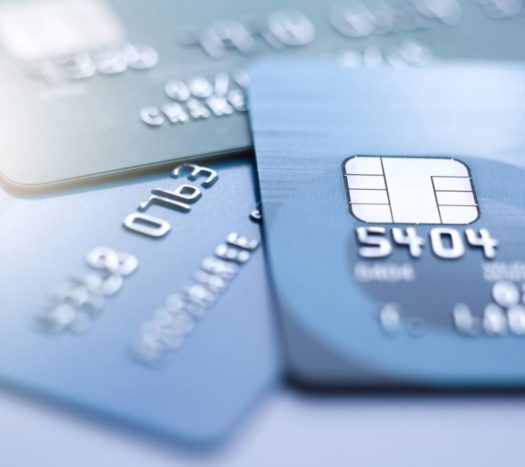 Here at SoFlo Funding, we love educating you on the funding process, whether you are a startup or an established business. So below are two of our preferred funding partners that we highly recommend. Fundwise Capital and David Allen Capital have provided the top funding solutions for thousands of entrepreneurs nationwide. You can read about them by clicking either of the two buttons below
Do You Need Loans or Lines of Credit?
Answering this question isn't actually simple nor is it difficult. Lines of credit are valuable and are preferable if the funds in question would be used for things you're not sure of how much you'll need. Things like funding your business's or company's payroll, paying company bills, and the like.
Whereas regular and traditional loans would be effective if something big is about to be purchased and they're certain of the amount they need.
There are a lot of companies and financial institutions who give out both and the question here is which company is capable of providing the best and the lowest rates? Which company is able to provide reasonable and rates for business lines of credit? Where can you find the best business lines of credit rates?
Applying for a Business Line of Credit with a Bank
Usually, banks offer the lowest and the most considerate interest rates for loans and for lines of credit. The reason for this is because they want to attract businesses, and even consumers to pick them instead of other sources or options.
The problem with banks is with their processing time. From the application to the release of funds, you'll never experience a smooth and easy transaction. Filling out forms could take hours because there are a lot of forms they're looking for; submitting documentary requirements and proofs of businesses, addresses, and identification could also be a hassle.
Those are few of the things loathed by people when they apply with a bank. Luckily, there are a lot of options available in the market today. One of which is through a lending or a funding institution.
Lenders and financing companies offer business loans as well as business lines of credit as well. Unlike banks, the processing time that these companies have with their programs is shorter, the downside would be with their interest rates.
Lending Companies Charges for Business Lines of Credit
The usual rates of lending companies are higher than what banks offer but this is to compensate for the speedy application processes they have. There are literally hundreds and hundreds of these funding companies so you might find it confusing and difficult to look for the best.
We here at SoFlo Funding has been the company that clients have trusted with their businesses. When a business owner approaches us, telling us they need funds, we'll let them choose from the wide variety of options and programs we have.
Our Business Lines of Credit Rates
We help our clients save thousands of dollars per year by offering the best, the lowest, and the most affordable rates for business lines of credit. In fact, the rates of secured business credit lines are lower and sometimes better than what banks offer!
With a collateral put down on the line, our clients can get a 0% interest on their first purchases, given that they'll be paying on time. Similarly, our unsecured loans can be as effective because we charge the lowest rates for business lines of credit!
Comparing our interest rates to what other companies and lenders offer would definitely be a bargain. With us, our clients can enjoy the privilege of paying just the right amount – sometimes even less. We here at SoFlo Funding want our clients to focus on their businesses and less on the expenses they'd have to pay.
Fast and Easy Application Process
With our easy application process, applying for the business line of credit programs would take 24 to 48 hours only! Get the results in no time!  With SoFlo Funding, you will definitely get the funds you need in less than a month while paying for the best and the lowest charges for business lines of credit.
We value your business just the same as you do and that's why we're lenient in terms of the terms of business credit lines and the rates. Work with us here at SoFlo Funding and never worry about getting funds for your business ever again!
Here at SoFlo Funding, we love educating you on the funding process, whether you are a startup or an established business. So below are two of our preferred funding partners that we highly recommend. Fundwise Capital and David Allen Capital have provided the top funding solutions for thousands of entrepreneurs nationwide. You can read about them by clicking either of the two buttons below
Below are some of the loan products that you will get from our company: