Lines of Credit for New Businesses
Businesses, especially those that are new, may have limited to no information about their business operations and proceedings, making it more complicated and more difficult for them to get funds through loans or through lines of credit.
Contrary to popular belief, businesses aren't always capable of sustaining and sufficing their needs. Most of the time, under the view of the dinner table, businesses have a lot of loans, debts, and other financial dilemmas that make up just for the table to keep standing.
In borrowing money, businesses have two (2) options: applying for a loan or for a line of credit. Loans are the traditional way of borrowing money where the lender will grant the whole value in a lump sum amount, while lines of credit is the same thing, it's just that the borrower would be the one to decide how much he or she is going to draw from the funds.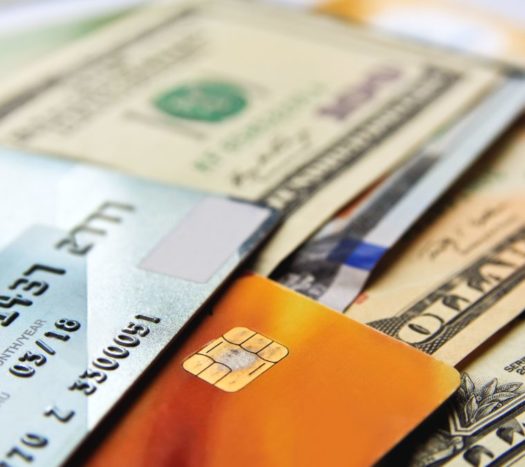 Here at SoFlo Funding, we love educating you on the funding process, whether you are a startup or an established business. So below are two of our preferred funding partners that we highly recommend. Fundwise Capital and David Allen Capital have provided the top funding solutions for thousands of entrepreneurs nationwide. You can read about them by clicking either of the two buttons below
When Should New Businesses Apply for a Loan
A loan would be most effective if a business would need large funds – for acquiring or purchasing equipment, acquiring assets, or for settling company or business financial obligations. When a business knows exactly how much they need, a traditional loan would be better.
When Should New Businesses Apply for a Line of Credit
However, if a certain business has an unstable flow of cash, and if the business owner thinks that he'll be short on it anytime soon, then this situation calls for a line of credit. This credit line can be used for many things like funding payroll, settling company bills (electricity and water), or even for personal use.
Getting Lines of Credit for New Businesses
There are certain companies and financial institutions that offer new businesses lines of credit. Although well-established businesses that have been making quite a profit would find it easier to apply, new businesses shouldn't be discouraged because it's never impossible to apply for credit lines.
What new businesses need to apply for credit lines would be any type of financial information they can provide. It could be:
Personal tax returns
Pending invoice payments from clients
Past transactions
Credit history
History with other lenders
If the lender deems that the business owner is creditworthy and is credible, then the funds would be granted to the business owner. Otherwise, they'll be declined but most of the time, the lender would provide the reason as to why this is so.
Downsides of New Businesses Applying for Credit Lines
Of course, being new in the industry has its downsides as well as it has its advantages. When startup businesses apply for lines of credit, they'll most likely fall under the worst category where it has low credit limits, higher interest rates than the usual, less flexible repayment terms, and the like.
So if you have been searching for a company who can provide lines of credit for startup businesses, then we here at SoFlo Funding are read and prepared to help. Our company has been deemed as the best company who can assist and support new and startup businesses, existing businesses, entrepreneurs, and even corporations.
Our Credit Lines for Startup Businesses
The lines of credit we offer new businesses does not fall far from what we offer existing and established businesses. The difference would that be of the interest rates and the credit amount to the borrower. Nevertheless, it's almost closely similar to what we offer long-existing businesses.
With the low interest rates we offer our clients for our loans and our lines of credit, it's easy to say that our company is one of the most favorites in the entire industry. We have unsecured and secured lines of credit for new businesses, and it's definitely going to be something you'll love.
Secured Lines of Credit
For our secured credit lines, we can give you lower rates that would beat the rates offered by other companies and financial institutions – sometimes, even lower than the rates by banks! With our equity lines of credit for new businesses, we can grant a no interest rate on the first few purchases!
It is somehow similar to how our secured loans work where our clients get a 0% interest on the first 9 to 21 months of them repaying the loan.
We at SoFlo Funding is the company that will help you save money so you can focus on your business more. We understand the needs and the qualities new businesses have that's why we give them a lot of room for improvement.
If you are looking for a funding partner for your business, we here at SoFlo Funding are always open to all types of inquiries, financing requests, loans, and lines of credit for startup businesses, existing businesses, consumers, and entrepreneurs – all for reasonable and affordable rates!
Here at SoFlo Funding, we love educating you on the funding process, whether you are a startup or an established business. So below are two of our preferred funding partners that we highly recommend. Fundwise Capital and David Allen Capital have provided the top funding solutions for thousands of entrepreneurs nationwide. You can read about them by clicking either of the two buttons below
Below are some of the loan products that you will get from our company: