Lines of Credit on Investment Properties
Are you a real estate investor and you're looking to expand your business by gaining or acquiring funds? Then one option you can take is by applying or getting investment properties lines of credit. This type of financing is considered as a short-term type of funding for properties that are not occupied by owners.
In this type of line of credit, investors are able to get the funds they need with their investment property standing as the form of security or collateral. Doing so allows the investor or the borrower to gain quick access to funds whenever they need it, as well as better interest rates on the credit line.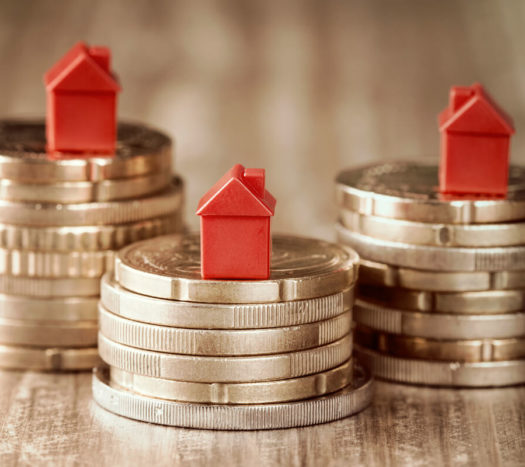 Here at SoFlo Funding, we love educating you on the funding process, whether you are a startup or an established business. So below are two of our preferred funding partners that we highly recommend. Fundwise Capital and David Allen Capital have provided the top funding solutions for thousands of entrepreneurs nationwide. You can read about them by clicking either of the two buttons below
Applying for Lines of Credit on Investment Properties
If you are decided that you'll get an investment property line of credit, you can apply for one in any of the financial institutions you know. Credit unions, funding and lending companies, and even banks offer this type of credit line.
When you want to apply for one, you need to call the lender of your choice, telling them that you plan on applying for a real estate investor line of credit. From there, each lender would have their own processing and procedures and what you have to do is to just follow their instructions.
What You Need to be Eligible
Before you proceed to apply for lines of credit on investment properties, you first have to determine a few factors for you to be able to properly choose what type of financing institution you'd approach. You have to carefully think of the following:
The amount you plan on borrowing
How much you're willing to pay for interest rates
The time period of your loan
How urgent you need the funds; what you'll be using it for
From there, you can determine which type of lender you want to apply to because all of them have their pros and cons.
Difference Between Unsecured LOC and LOC on Investment Properties
Obviously, unsecured lines of credit would not have a collateral on the line and in contrast to how investment properties lines of credit work, it's different. Unsecured loans and LOCs would have higher than the regular interest rates, while property lines of credit would have slightly lower and more considerable interest rates.
In addition to that, putting down a collateral on your line of credit could give you a chance for a larger credit amount on the LOC you're looking to get. This is because a secured LOC's credit limit is usually against the value of the collateral.
We here at SoFlo Funding can grant you lines of credit on investment properties as well as home equity lines of credit (HELOC). Our company has been helping businesses, investors, and entrepreneurs grow by providing the funds they need for expansion, development, and growth.
What We Can Offer
When you go and try for lines of credit on investment properties through a bank, they'll tell you that it can take somewhere between 30 to 60 days for them to prepare and get you the funds you need. With us, however, the approval process would only take 1 to 2 business days and the release of funds could be anywhere in between 14 to 21 days!
If you need the funds fast and urgently, you should definitely choose us to provide you with the lines of credit that you wish to have. Waiting for the bank or the credit union's decision could be frustrating and most clients choose to leave even before the decision arrives.
We have developed and programmed our own systems and software so that we can provide the best and the fastest results to our clients. Investors can choose us because of the fast processing we offer, but in most cases, they choose us because of the payment plans and the terms we have on our loans.
Why Go With SoFlo Funding?
You would not find another company who can offer the lowest interest rates with the most flexible repayment plans and terms out in the market. We have committed and dedicated our time and our efforts to providing our clients with what they deserve.
Our programs are made to help everyone save money. Our interest rates are low and are considerate and we rarely receive negative feedback about how our interest rates and our lines of credit are. If you are an investor and you value even the smallest detail on interest rates, you can trust us here at SoFlo Funding as we grant the best types of loan and lines of credit on investment properties program to our clients.
SoFlo Funding is the company you can trust with your business as well as your funds. You can depend on us that we will take care of you and your investments!
Here at SoFlo Funding, we love educating you on the funding process, whether you are a startup or an established business. So below are two of our preferred funding partners that we highly recommend. Fundwise Capital and David Allen Capital have provided the top funding solutions for thousands of entrepreneurs nationwide. You can read about them by clicking either of the two buttons below
Below are some of the loan products that you will get from our company: