Funding for Startup Business
A lot of people think of small businesses and startup business to be the same when in fact, they're completely different. A startup business is a type of venture with the goals of penetrating the market with a bang – startup businesses are mostly tech companies that are looking to change how daily routines are; their goal is to have impact on the entire globe.
Small businesses, on the other hand, is a slowly but surely type of business with a specific market and often operates under the vicinity of their area. They both have their share of pros and cons but startup businesses involve more risk – which translates to bigger success when they click.
Startup Business Funding
Just like any other type of business, startup businesses need funding too. The problem this has over funding small businesses would be the amount they need. Financing for startup businesses tend to be high and the range could be somewhere between a few thousand dollars that go to about $2 million.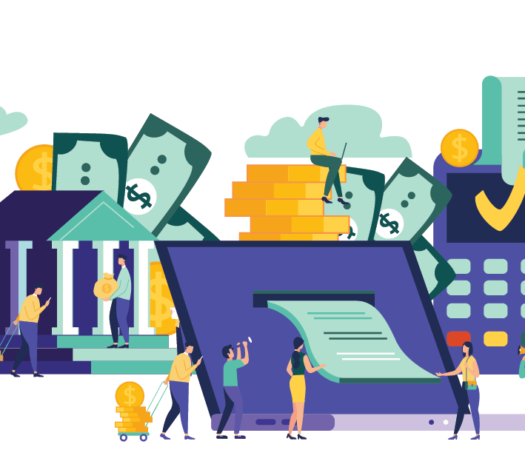 Here at SoFlo Funding, we love educating you on the funding process, whether you are a startup or an established business. So below are two of our preferred funding partners that we highly recommend. Fundwise Capital and David Allen Capital have provided the top funding solutions for thousands of entrepreneurs nationwide. You can read about them by clicking either of the two buttons below
Raising funds for startup businesses is as important as properly managing and operating it. Based on a study, about 94% of businesses fail in their first year and the most common reasons for failure is due to the fact that they lacked funding.
So technically, the funding of startup businesses is a crucial and an integral part of the business's growth and overall operations.
Where to Find Funding for Startup Companies
Some of the common places where entrepreneurs can find the funds for their startup business are usually with investors or through loans from different funding and lending institutions. Banks and the Small Business Administration (SBA) rarely give out loans to new ventures and startup businesses.
Help From Investors
By seeking help from investors, entrepreneurs can find and gain the funding they need. One benefit that this method does is that it helps startup business founders with some of the best techniques and strategies on how they can appropriately run and manage their company.
As for the downside of it, business owners run the risk of losing a company's percentage ownership because this form of funding is equity-driven. You can approach venture capital (VC) firms, Angel Investors, and you can even launch a crowdfunding campaign.
Applying for Loans
This method, obviously, is when borrowers decide to approach financing institutions to grant them money. The amount they'll be granted would depend on their credit standing, their creditworthiness, as well as their history with other lenders.
With loans, owners can be confident about them not having to share the pie – the downside is that they'll be paying for interest rates.
In your journey of looking for financing for startup businesses, you can work with us here at SoFlo Funding. We are the funding and the lending company that people and most entrepreneurs choose because of the understanding we have in each of our clients' situations.
From the application process we offer, up to the last moment of fund or loan dispersion, our clients felt nothing but comfort and convenience.
Our Digitized Application
The application process we have is digital and it can be done and completed online. As peculiar as it is, it can be completed in around 15 minutes! No need for you to be tired by filling out forms by hand – just type in all the required information about yourself and your startup business and you'll be good to go!
Even Bad Credit Clients can Apply
Another thing that most of our clients loved when they worked with us is the fact that we approved their funding requests even if they didn't have a credit score of "good credit." Although the credit score is one of the most influential factors that most lenders and financing institutions look for, we don't judge our clients by it.
In fact we look at other factors, too! That's our way of helping businesses and startup companies – we accept them even if they have unacceptable credit ratings. We help them improve and develop it so that they'll find it easier and more convenient to apply for loans and other programs.
If you plan on launching a startup business and you need funding for it, you can definitely approach us here at SoFlo Funding. Our services cater not only to existing and established businesses, but also startup business and new ventures.
Why Work With Us?
SoFlo Funding is one of the few companies who can work out ways on how we can provide the best and the lowest interest rates even for unsecured loans. The programs we have financing for startup businesses are taken by a lot of entrepreneurs and a majority of them end up succeeding.
Whether you need help in terms of financing your startup company or you're looking to find ways on how you can raise funds – SoFlo Funding is just a few clicks away!
Here at SoFlo Funding, we love educating you on the funding process, whether you are a startup or an established business. So below are two of our preferred funding partners that we highly recommend. Fundwise Capital and David Allen Capital have provided the top funding solutions for thousands of entrepreneurs nationwide. You can read about them by clicking either of the two buttons below
Below are some of the loan products that you will get from our company: