Terms for SBA Loans
Just like any other loan programs, the loans that the Small Business Administration (SBA) offers have terms, too. In fact, it's part of the reasons why business owners yearn to be approved of a loan from the SBA. The other reason is with their interest rates – it's low and it's something that you wouldn't be able to find anywhere in the market.
There are different types of loans that the SBA offers so that means that they have their own interest rates, their own terms, and their own repayment conditions. If we are to discuss each of them, you might be confused.
So, we'll just go ahead and proceed with a summary of how the terms for SBA loans are. But before we get to that, let us first discuss what a "term" is.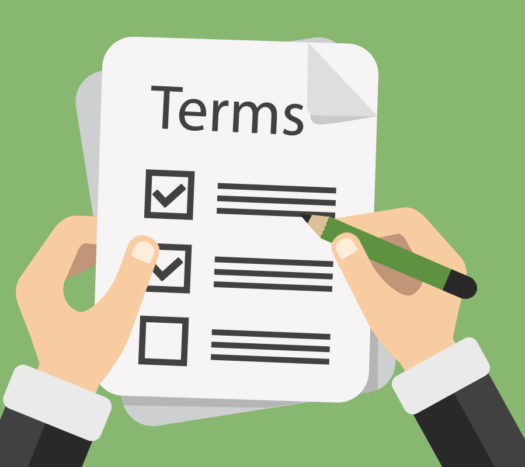 Here at SoFlo Funding, we love educating you on the funding process, whether you are a startup or an established business. So below are two of our preferred funding partners that we highly recommend. Fundwise Capital and David Allen Capital have provided the top funding solutions for thousands of entrepreneurs nationwide. You can read about them by clicking either of the two buttons below
What is a Term?
A term, by definition, is the agreement in which a borrower agrees with a lender in terms of how a debt is going to be repaid. For instance, a borrower needs at least $100K as funds for his or her business. The borrower will be granted that $100K and in terms of repaying it, the borrower needs to pay the monthly base rate for the principal amount of the loan with an interest rate on top of it.
The amount that they'd need to pay monthly, as well as the interest, will be dependent on the term or the duration of when they can repay the debt. So in technicality, the term of a loan is going to be the main variable in determining how much a borrower needs to pay.
SBA Loans Terms
As mentioned, there are a wide variety of loans the SBA offers and discussing it detail might take us long. But to give you an overview of how the terms for SBA loans are, here's a quick summary:
For Working Capital Loans or Daily Operations, the term would be seven (7) years;
For Real Estate Purchases, the term can be up to 25 years;
For Disaster-Related loans, the term can be as long as 30 years; and
For New Equipment Purchases, the term is only up until 10 years
They really are different and coming up with a term would require a borrower and a lender agreeing on it. The borrower holds the option of until when he or she is able to pay for the debt.
Flexible Terms
In general terms, we can say that the loan terms that the SBA offers are flexible. Not a lot of companies and lenders are capable of letting clients borrow for more than 20 years! However, most of their terms are fixed and it cannot be played with.
Therefore, it lacks creativity and versatility – it's flexible because it can be longer but it's not something that borrowers can meddle with.
If you are intrigued by this and you are looking for loans that have flexible terms, then there's no reason why you shouldn't work with us here at SoFlo Funding. Our company has been providing loans to entrepreneurs, regular workers and employees, and even business owners helping them to boost the status of their businesses.
Unlike the terms for SBA loans, the terms we have for our loans are flexible – we don't operate on a fixed-rate. For instance, we don't have one word about how long a certain term must be. We can be creative and we can adjust depending on the clients' capability of paying.
Longer Repayment Periods
One thing that puts us parallel to the terms of SBA loans is the fact that we can go long in our repayment periods, too. In fact, some of our clients wanted a loan for more than 20 years and we agreed – all the while putting reasonable and affordable interest rates on top of their monthly payments.
The terms that we have for our loans can be confusing sometimes, especially if you're new in the industry. But if you take a closer look at it, it's flexible, it's versatile, and it's something that can be readjusted depending on the client!
At SoFlo Funding, you wouldn't have to worry about paying us back – that's the last thing we want. Our goal is to help our clients focus on more important things like their personal emergencies, their funds, growing their business, and so on.
The loan terms we offer are diverse and it can be something that you'll very much abide to. The leniency we have in terms of repayment period puts our clients in a position where they're able to make profit while paying us monthly.
SoFlo Funding is a company that can help you raise funds for whatever purpose you might need and keep you from thinking about how you can maintain the credit score you have. Do not be afraid of our terms – they're flexible and they're the best in the market!
Here at SoFlo Funding, we love educating you on the funding process, whether you are a startup or an established business. So below are two of our preferred funding partners that we highly recommend. Fundwise Capital and David Allen Capital have provided the top funding solutions for thousands of entrepreneurs nationwide. You can read about them by clicking either of the two buttons below
Below are some of the loan products that you will get from our company: