Where to Get Small Business Loans
If you are a business owner, you probably have experienced to be low on funds especially in terms of funding and financing your business. For small businesses, this is not new, in fact, back in March of 2016, big national banks approved a total of 23% requests of small business filing for loans for them to be funded.
This is about a third of the total small businesses in the entire country. Therefore, small business loans have definitely gone up in number especially with newer ones entering the market. So if you have a small business and you need help in terms of financing or funding it, where do you go?
Would you still be enticed to approach banking institutions to ask for funding? Or would you take the path of online lending and other funding alternatives?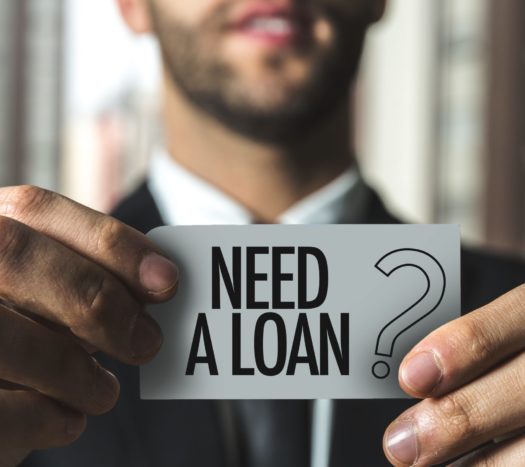 Here at SoFlo Funding, we love educating you on the funding process, whether you are a startup or an established business. So below are two of our preferred funding partners that we highly recommend. Fundwise Capital and David Allen Capital have provided the top funding solutions for thousands of entrepreneurs nationwide. You can read about them by clicking either of the two buttons below
Help From Investors
Being a startup or a small business, you definitely had the thought in your mind about approaching big fish. You at least have thought, at least once about asking well-known investors for help in financing your small business.
The downside of this is the fact that they, most of the time, choose company equity than to be paid back. This doesn't sound too bad but in the long-run, you might just regret this decision. It's a little unorthodox for investors to be repaid on a monthly basis because when they put their money in a business, what they want is a stable way of earning.
Should you not choose that option, you can always go to funding companies and apply for small business loans. But most business owners ask the question: Where to get small business loans?
Numerous institutions and establishments can help you get small business loans but in weighing the best option, what and how do you choose?
Applying for Small Business Loans
When you try and surf the market for small business loans, there are a lot of thing to consider. There's the amount you can get for funding; the repayment terms and agreement; the flexibility of the loan; the approval rate, and even the speed of the application.
If you want your questions to be answered on where you can get small business loans, then do not ever hesitate to give us a shout here at SoFlo Funding.
Who SoFlo Funding Is
SoFlo Funding is a company who can be your friend, your partner, and overall, your business associate because we can help you get the funding you need for your small business. We can help you in terms of financing your small business, whatever your reason may be.
Applying for our small business loan is easy as 1-2-3 – you never have to travel anywhere else just for you to apply. You can do it in the comfort of your own home, in just a few clicks and taps. Complete our application form within 10 minutes and get pre-approved a few moments after!
Fast Approval and Urgent Fund Dispersion
Within the next 24 hours after you complete the application, you will receive an alert telling you that you have been approved of the small business loan you have applied for and you can receive the funds within 14 to 21 days!
There were even cases where our clients were able to get theirs after seven (7) business days! How good is that? We understand all of your business needs and that's why we are eager to help all of our clients who apply for our small business loans.
With SoFlo Funding, you would never ever feel the need to ask the question on where you can get small business loans again. In our website, you just have to click on a few options and you'll be taken to the application form where you can complete it and get your funds!
Get the Best Monthly Rates
From our rates of about 4% per year, we have the repayment term and option that can give you 0% interest on the first 15 to 20 months of your loan. You can trust us the same way you trust business partners and affiliates – you'll never be lost with our help!
If you are not sure with how you can fund your small business, then you don't have to worry about it with us here at SoFlo Funding. We have a team of senior funding managers and advisors who can conspire to help you with it.
We are your all-in-one funding company who you can trust; your goal is our goal and we'll help you get that! SoFlo Funding can help you save thousands of dollars from paying interest rates and we can well allow you to apply for another small business loan after your loan matures.
With SoFlo Funding, your business will grow, prosper, and expand! And we'll be right beside you all the way!
Here at SoFlo Funding, we love educating you on the funding process, whether you are a startup or an established business. So below are two of our preferred funding partners that we highly recommend. Fundwise Capital and David Allen Capital have provided the top funding solutions for thousands of entrepreneurs nationwide. You can read about them by clicking either of the two buttons below
Below are some of the loan products that you will get from our company: