Creative Financing Solutions
What happens when you're planning to purchase a property or an asset but you don't have the funds to do so? Most people would say that they'll seek help from a bank and apply for a loan – but not all people are fit and are qualified to do so.
Because of this, a lot of alternatives have been put up and have been established. One of which is by seeking a loan from credit unions. Another is by seeking help from funding and lending companies to raise money or funds.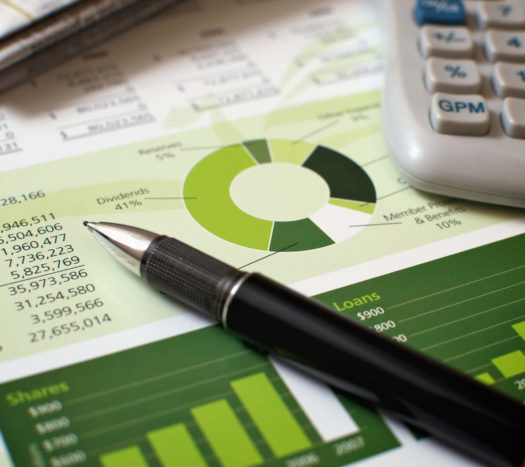 Here at SoFlo Funding, we love educating you on the funding process, whether you are a startup or an established business. So below are two of our preferred funding partners that we highly recommend. Fundwise Capital and David Allen Capital have provided the top funding solutions for thousands of entrepreneurs nationwide. You can read about them by clicking either of the two buttons below
Credit Unions
Similar to banks, credit unions can provide funding to people and to businesses that need help. The difference between banks and credit unions is the fact that credit unions can grant you higher funds than what banks can do.
They have, however, similar timeframes in terms of approval and the release of funds – which take somewhere about 90 days to 120 days.
Funding and Lending Companies
If you have a bad credit, then you have low chances of being approved of a loan from a bank or from a credit union. This is where funding and lending companies come in. Lending companies have different ways on how they can work around your poor or bad credit score, and unlike banks, they can raise up the amount to what you wish.
Creative financing is offered by funding and lending companies to people who look for unconventional ways of loaning. There are different creative financing solutions that can help you buy that house you've' been looking to buy; a land that you can later use in the future; or a business that you want to startup.
What Creative Financing Solution Should I Choose?
The solution that you can choose to go to will depend on what you're looking to do with the money when you get the funds. If you plan on purchasing real estate, say, a home, then you can choose to go with the seller or the owner financing. It's a creative financing solution that allows a seller to finance the purchase.
The buyer then will have to sign a promissory note with the date on when the payment/s shall be made. In this scenario, the buyer is handed the land title; the deed of sale/trust is handed to the buyer once the payment or the promissory note has been fulfilled.
Telling you that there are a lot of creative financing solutions is underwhelming – there are actually multiple ways on how you can be granted the funds you need to purchase property, land, asset, or any type of major item.
But here with us in SoFlo Funding, whatever you want to use your money for, you can count on us that we will help you.
Who We Are
SoFlo Funding is a lending company who provides a wide variety of loans to clients – from regular and traditional secured loans, unsecured loans, and even creative financing solutions to people who have credit scores and track records that are not that good and attractive.
When a client comes to us wishing to apply for a creative financing program, we assess and evaluate the request using the advanced and the modernized tools and systems we have developed. This allows us to determine how much we are capable of giving the client and how long the term of the loan can be.
What You Can Get With SoFlo Funding
In deciding that you want to work with SoFlo Funding, you can expect getting more than what you expect from other companies. In fact, here are some of the advantages and benefits that you can get when you work with SoFlo Funding:
Speak with our team of senior funding managers and funding advisors about what you can do with your funds – how you can spend it efficiently!
Fast approval rate – get approved in 24 to 48 hours!
Be approved of a funding that is more than $300K!
Got a bad credit? Don't worry! Our creative financing solutions are eligible of providing you the funds you need!
You will never experience the bad things you've experienced with banks and with other lenders before with us here at SoFlo Funding. As much as we can, we try to make it to a point that our clients get the best treatment and the best of what they can get.
We are considered to be a strong and competitive company because of the fact we allow clients get funding from us even if they're not able to with other companies. SoFlo Funding can make different ways to approve and grant creative financing solutions to clients who want to buy a home, a property, and even those who want to start a business.
Get the best of what you can get out of a lending or a funding company with us here at SoFlo Funding – and never worry about where you can apply for a loan ever again!
Here at SoFlo Funding, we love educating you on the funding process, whether you are a startup or an established business. So below are two of our preferred funding partners that we highly recommend. Fundwise Capital and David Allen Capital have provided the top funding solutions for thousands of entrepreneurs nationwide. You can read about them by clicking either of the two buttons below
Below are some of the loan products that you will get from our company: