Business Funding Capital
Most of us think that when we plan on starting a business, we need to have the entire funds for it. Although you need money to start a business, you're not always required to have the entire capital of the business so you can start one.
In fact, there are several ways on how you can raise funds for your business and that's what we're going to tackle in this article. But, before we get into that deeper,, we need to understand what a capital is first.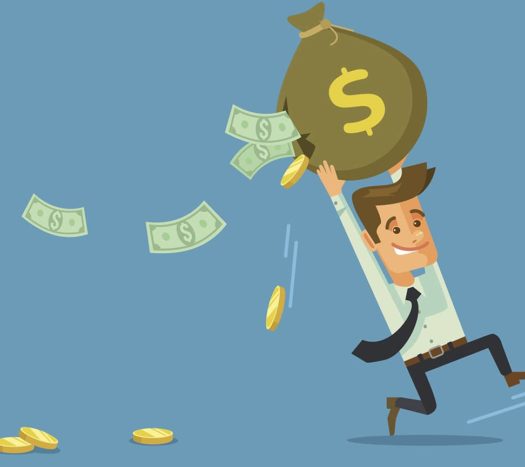 Here at SoFlo Funding, we love educating you on the funding process, whether you are a startup or an established business. So below are two of our preferred funding partners that we highly recommend. Fundwise Capital and David Allen Capital have provided the top funding solutions for thousands of entrepreneurs nationwide. You can read about them by clicking either of the two buttons below
What Is A Business Capital?
Capital is the term that refers to the resources of a business that is used for it to start operations. It could be equipment, people, machinery, and cash. Simply, a capital is what you need in order for your business or your startup to operate.
Most usually, the business capital alone is not enough for a business to start and operate– what it's going to do is to just launch the business or the startup. You need more funds and resources for the continuity of the operations.
In your search for businesses that provide funding for capital or to start operations, there are quite a few sources and options you could take.
Investors
One thing that most startup and small business owners take is to ask help from investors. These investors could be from venture capital firms; or they could be Angel Investors; or the simple stream of crowdfunding – it could be from anything.
The downside of asking help from investors is that you, as a business owner, have the chance to lose ownership of the company, even if it's just on a percentage basis. They might ask for equity which is not always good especially if you only plan on starting up a small business.
Banks
Small businesses consider banks as their go-to source for whenever they need funding. Beginner and novice entrepreneurs also consider this as their first option. When in fact, there are a lot better options to raise capital or funds for your business.
Small Business Loans
Acquiring business funding from small business loans is actually one of the best ways to go. In asking for their help, you don't run the risk of losing a percentage of the company's ownership to other people. You would not be required to pay high interest and monthly fees – and you have the option on how long you plan on repaying it.
SoFlo Funding is one of the companies who offer funding to businesses, small businesses, startups, and entrepreneurs. We are the only company capable of helping you raise capital for your business no matter how much it is.
Advantages Of Working With Us
We are not the best business funding company but we can guarantee that you'll definitely get the most out of what you can with us. All our clients enjoy a lot of benefits and advantages by working with us – and some of those advantages include.
Lower Monthly Payments
Obviously, acquiring funds from business funding versus those you get from banks would definitely offer lower monthly payments. But if you compare our rates to other companies – ours are significantly cheaper and more affordable.
Swift Pre-Approval And Approval
When you apply for a business funding capital, you can do it online and you'll be able to know whether or not you're approved within the next 24 to 48 hours. You would not have to wait for months to know – it's going to happen instantly.
Get Higher Amount Of Funds
Enjoy higher amounts of funding your business or your startup – we offer as much as $500K! For business funding capital, it will depend on the credit score and your history from other lenders. Our system and program in choosing is high-tech; you wouldn't have a problem!
Be Guided By Advisors
In the industry, our senior funding experts, managers, and advisors are considered to be the virtuosos. When you get the funds, of course, it's going to be your call on how you'll be using it. But if you wish to, our advisors can help and guide on how efficiently you can use it.
SoFlo Funding is not just another business funding company you'll come across – we are the best at what we do and we have dedicated and committed everything we have for our clients. Need a business funding capital to jumpstart your business? We at SoFlo Funding are ready to help!
You don't need to go and travel to our offices; you don't need to wait in long lines – the application process can be done and completed online! Get the results there, too and wait for the release of the funds! It's that easy!
So if you long for a business funding capital provider, SoFlo Funding is always open. Looking for funds to finance your existing business or your newly-founded startup has never been this easy!
Here at SoFlo Funding, we love educating you on the funding process, whether you are a startup or an established business. So below are two of our preferred funding partners that we highly recommend. Fundwise Capital and David Allen Capital have provided the top funding solutions for thousands of entrepreneurs nationwide. You can read about them by clicking either of the two buttons below
Below are some of the loan products that you will get from our company: