SBA Loans for Veterans
Veterans who have served in the military can get an upper hand from the Small Business Administration (SBA) if they plan on opening or starting a business. But that's not all, the SBA is also open in providing veteran-owned businesses a chance of funding and financing!
In the country alone, there are over 2.5 million veteran-owned businesses and that number is rising – it's not showing a decline. Many financial institutions and lenders give veterans the assistance they need should they ask for help in starting a business or in financing an existing business.
The SBA Veterans Advantage Program
For veterans, the SBA provides a collection of loan programs that aim to assist and help veterans acquire funds to start a business, or to finance a current business they already have. In addition to funding, this program also provides veterans training courses and counseling that can all be accessed online.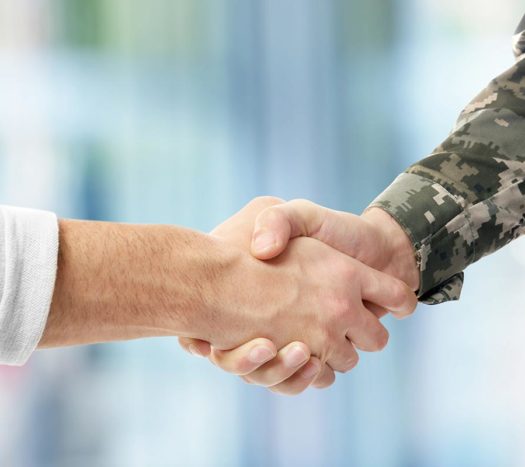 Here at SoFlo Funding, we love educating you on the funding process, whether you are a startup or an established business. So below are two of our preferred funding partners that we highly recommend. Fundwise Capital and David Allen Capital have provided the top funding solutions for thousands of entrepreneurs nationwide. You can read about them by clicking either of the two buttons below
Who can Apply for the Veteran Loans that the SBA Offers?
The qualification for the SBA loans offered to veterans must be at least 51% owned or more by any of the following individuals:
Active Military Service members who are currently in the Transition Assistance Program (TAP) of the military
Veterans and Service-Disabled Veterans who have not been dishonorably discharged
National Guard Members and Reservists
Current spouse of any active duty military service member, veteran, or reservist, national guard member, or a widowed spouse of a service member who passed while in service.
Requirements in Applying in any of the SBA loans for veterans:
If a Veteran is applying, the SBA would need the Copy of Form DD214.
If a Service-Disabled Veteran is applying, the Copy of the Form DD214. Alternatively, they can also submit a copy of the documentation from the Department of Veterans' Affairs (DVA) confirming the veteran t be disabled.
If the one applying is an Active Duty Military Member, any of the following:

US Armed Forces Identification Card
Armed Forces of the US Geneva Conventions Identification Card
DD Form 2648
DD Form 2648-1

For Reservists and National Guards, DD Form 2 as well as the Armed Forces of the US ID.
Spouses of Active Duty Military Member (Transitioning) or Reservist or National Guard, DD Form 1174, or the Department of the Defense Guard Reserve Family Member ID as well as the evidence as the current spouse
For Widows of Active Military Members, Veterans, and Spouse of Veteran Who Died in Service Documentation from the DVA or the DoD that proves this.
Benefits for Veterans of the SBA Veteran Loans
One of the most notable benefits that the SBA loans for veterans have is the fact that most of the loans that they apply for will have a guarantee fee of zero (0). As per their guidelines:
Loans of $150K and less will have a 0 guarantee fee;
All SBA Express Loans will have a 0 guarantee fee
The downside of applying for a veteran SBA loan is when the time of fund dispersion is in place. Most usually, the funds that the SBA will grant you will be available in 3 to 4 months. Comparing it to other sources of funds, it's long – and some business owners might not be able to wait that long.
That's why a lot of lenders and funding companies adjusted to this. They've made their own veteran-owned small business loans so that the veterans will now have options should they need to apply for a loan.
Here with us at SoFlo Funding, you'll only need proof that you're a veteran and we'll be assessing and evaluating your application right away. Unlike how other institutions do it, we wouldn't make you wait for weeks for the approval – we can do it in less than a week!
We Have The Best and the Most Advanced Systems
Overtime, we have developed and programmed our own software that hastens the process of approval as well as the evaluation of our clients. With this, we are able to provide the loans that veterans need for their business.
Similar to the veteran loans offered by the SBA, we, too have our own way of enabling veterans to acquire loans easily.
With easy application processes and funds that can go high as $500K, veterans would truly love their experience with us. All the veteran loan programs we offer can aid veterans and veteran-owned businesses to acquire funds that they can use for expansion, purchasing of equipment of any real assets, or any other type of use and purpose.
SoFlo Funding is a company that can assist everyone – regular employees, business owners, even veterans get and acquire funds that they're going to need for their personal emergencies or for the betterment and development of their small businesses.
Here at SoFlo Funding, we love educating you on the funding process, whether you are a startup or an established business. So below are two of our preferred funding partners that we highly recommend. Fundwise Capital and David Allen Capital have provided the top funding solutions for thousands of entrepreneurs nationwide. You can read about them by clicking either of the two buttons below
Below are some of the loan products that you will get from our company: