Unsecured Loans
In the business and the investment world, unsecured loans are defined as the type of loan that is only supported by the credibility and worthiness of the borrower. No collateral and even potential collateral is needed – it's going to be signified by signatures and the credibility of the borrower.
A lot of people do not believe in unsecured loans simply because of the fact that the risk of non-payment is high. If you are a business owner and you get approved of an unsecured loan, you'll find that very convenient for you to the point that you'll be willing to pay it because of the help and assistance it has provided you.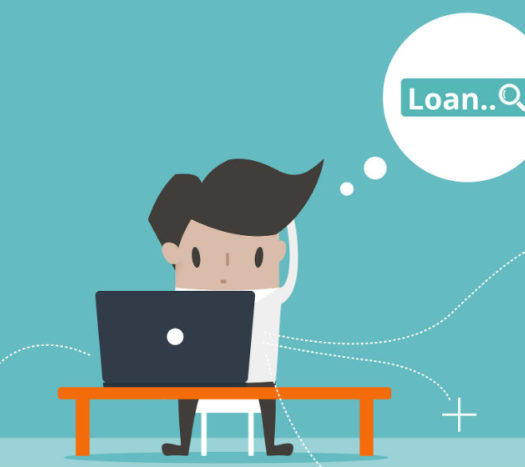 Here at SoFlo Funding, we love educating you on the funding process, whether you are a startup or an established business. So below are two of our preferred funding partners that we highly recommend. Fundwise Capital and David Allen Capital have provided the top funding solutions for thousands of entrepreneurs nationwide. You can read about them by clicking either of the two buttons below
Why There Are Unsecured Loans
These types of loans that have no form of security is used by banks and other lending institutions for them to position higher interest rates. People love it because they get to borrow money without the risk of losing assets (e.g. a car, a house, etc.).
Many people might think that this is an expense to the lender, when actually, it's not. In fact, it's one of their money-makers because of the higher interest rates that they tend to ask for just because they were able to get money without any form of collateral on the line.
For loans that have no security at all, there are a couple of advantages that people see; and these are the reasons why they patronize unsecured loans.
Faster Processing
If you are going to apply for a loan that involves a collateral, then you need to expect that the processing time for that is going to be longer because the lender would have to validate and check the collateral first.
For loans without collaterals, on the other hand, it's going to be faster because all the lender has to do is to check and evaluate the borrower's history, credit score, and other factors in accordance to their records.
Zero Risks Involved
You don't have any property on the line so there's no risk of you losing assets. However, this does not put you in a position that you would not pay the lender back. There are little-to-no risks involved for you but make sure that you pay it back on time or on the due dates that you have agreed on.
Higher Loan Amounts
Yes, you read that right. In most cases, lending companies who offer unsecured loans usually provide a high amount. This is for them to be able to place or to setup a higher interest rate – this means more money for them by just letting a person or a small business borrow.
Here with us at SoFlo Funding, we offer secured and unsecured loans that many people can take advantage of. If you are a small business owner who is interested in getting and applying for a loan, and you have no desire to give up any of your assets or your properties for it, then you can use and take advantage of our programs because we give unsecured loans.
We Help All Types of Businesses
If you have noticed, most lenders consider the type or the industry of business of their soon-to-be clients. As a matter of fact, the industry or the niche of the business is one of the largest and the biggest factors on why a certain person or small business is approved.
With us, no matter what your business is, as long as you fit the requirements and the qualifications we ask and look for, we'll be able to help you.
Whether you're a startup company, a small business that is just starting in the market, or even small businesses that have been established for quite some time now – you can count on us here at SoFlo Funding.
Experience the best loans with us even if you don't have a property you can put on the line. Our unsecured loans are available to all types of people who pass the qualifications we are looking for. Doesn't matter if you have a bad credit or if your business is just in its process of launching – we'll help you!
Our Mission
At SoFlo Funding, you can expect that our goals point towards the success of all our clients. Our mission is not for us to make profit, but for our clients to get the support and the assistance they've always needed. We can be your solid business partner; we can be an affiliate who you can run to when you need help in terms of funding and financing your business.
SoFlo Funding is the best option you can have for unsecured loans. The interest rates we ask for are reasonable – we help our clients save thousands of dollars per year because we don't ask for high interest fees and rates.
Trust us and our investment plans here at SoFlo Funding and never worry about getting money for your business ever again!
Here at SoFlo Funding, we love educating you on the funding process, whether you are a startup or an established business. So below are two of our preferred funding partners that we highly recommend. Fundwise Capital and David Allen Capital have provided the top funding solutions for thousands of entrepreneurs nationwide. You can read about them by clicking either of the two buttons below
Below are some of the loan products that you will get from our company: