Entrepreneur Funding
One of the common misconceptions that aspiring entrepreneurs have is that a business can easily be started – and it can be started even if they have any money. It's true in a sense but the reality is that a business needs funds for it to start.
Gaining funds for your entrepreneurial spirit is something most budding entrepreneurs need. And in most cases, entrepreneurs look into the option of borrowing money, either from their friends and family members, or through bank loans, credit union loans, and even loans given by the Small Business Administration (SBA).
The idea of not being prepared is actually the main reason why a lot of businesses' existence is jeopardized – it's not the actual fact of not having any money. So how can entrepreneurs find funding so that the idea inside their heads can materialize? Where can they go to get the entrepreneur financing they need?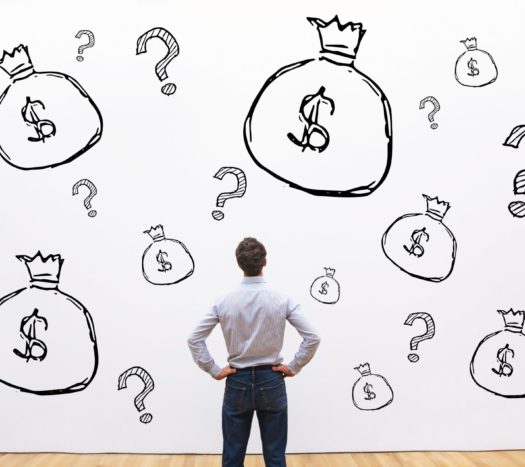 Here at SoFlo Funding, we love educating you on the funding process, whether you are a startup or an established business. So below are two of our preferred funding partners that we highly recommend. Fundwise Capital and David Allen Capital have provided the top funding solutions for thousands of entrepreneurs nationwide. You can read about them by clicking either of the two buttons below
Options of Funding
Part of the key strengths of entrepreneurs should be patience; patience does have a big role in the industry. Without it, most, if not all businesses will fail. As cliché as it may sound, businesses aren't always rainbows and butterflies. Most of the time, it consists of hard work, perseverance, patience, and a little bit of fun.
If you are an aspiring entrepreneur and you can't find ways on how you can get the financing you need, here are a couple of tips on what you can do.
Have a Business Plan
A business without a plan is merely a gamble – it's not something based off of assumptions, projections, and strategy. Before you look for the best and the most productive financing options for entrepreneurs, ensure that you have enough knowledge on the pool you're about to jump into.
Everything is a Challenge
Some business owners get funding by asking help from their friends and family members and most of the time, they get criticized for doing so. That, in itself is a challenge. Never be too weary about your emotions – they'll never get you somewhere.
Consider all situations as a challenge and by doing so, finding the right financing company to feed your entrepreneurship dreams would just be a piece of cake.
Take the Risk
In the business world, most of what you'll be deciding is a risk – whether or not you're aware of what the outcome will be, it is a risk. There's no solid proof that it'll work for when it worked with another entrepreneur.
Never be afraid to take the risk even if it means losing a part of yourself. That's what business is – it's all about not being afraid to take the leap even if no one else believes in you.
Where can I Find Entrepreneur Funding?
If you think you have everything in place and that all you now need is money or the funds to start your journey, don't be afraid to apply for loans and to ask investors to help you. Get all the support you need when you're about to launch.
Luckily for you, we here at SoFlo Funding is a company who invests on entrepreneur financing. We are a funding and a lending company dedicated to provide the funds needed by aspiring business owners and entrepreneurs.
We help small businesses, entrepreneurs, startups, and even businesses that have been operating for quite some time already. SoFlo Funding is your company if you need funds to start, finance, and to grow your business.
Our Funding Offers
We provide a bunch of various entrepreneur financing options including secured and unsecured loans, unsecured and equity lines of credit, merchant cash advances, and even creative financing. We at SoFlo Funding are the company famous for the options we have for our clients – even clients with bad or poor credit are encouraged to apply.
The interest rates we have for our loans and other programs might be higher than the usual, but we will definitely give and grant you the funds you need to succeed. That's what SoFlo Funding's goal is – to see all of our clients' businesses succeed.
Clients love us because we helped them improve their credit score or credit standing, help them get the most out of their businesses, and many more. We are your all-in-one company capable of giving you the funds, as well as guiding you in your entrepreneurial journey.
So if you have been searching for the best funding options for entrepreneurs and for aspiring business owners, we here at SoFlo Funding are just a few clicks away! Finish our application form today and get the results in 2 days!
We at SoFlo Funding are always open to serve and to assist our clients. Want to get the best loan terms you can get in the market? You won't ever find a deal as good as what we offer!
Here at SoFlo Funding, we love educating you on the funding process, whether you are a startup or an established business. So below are two of our preferred funding partners that we highly recommend. Fundwise Capital and David Allen Capital have provided the top funding solutions for thousands of entrepreneurs nationwide. You can read about them by clicking either of the two buttons below
Below are some of the loan products that you will get from our company: