Capital for Small Business
Being an entrepreneur is what most people like, in fact, many of them root to escape the 9 to 5 usual jobs they have. The journey to entrepreneurship starts when the little problems arrive. Problems like not being able to sleep, becoming stressed, and when you get cash-strapped in running or operating your business.
Many entrepreneurs consider the finding of capital for small business to be a brick wall – many fail to go over it and most of the time, people give up. This is challenging for all types of small business; and what more if it's experienced by newer and younger small businesses?
Is Raising Capital for a Small Business Normal?
The common misconception consumers have with businesses is that they think that running a business is easy, when in reality, it's not. Many business owners fall into the trap of fund shortage which leads to a lot of problems.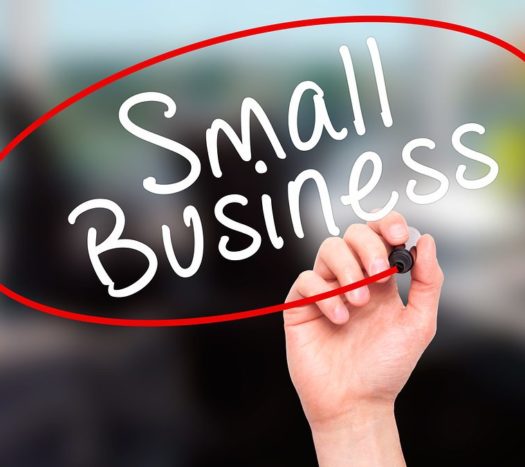 Here at SoFlo Funding, we love educating you on the funding process, whether you are a startup or an established business. So below are two of our preferred funding partners that we highly recommend. Fundwise Capital and David Allen Capital have provided the top funding solutions for thousands of entrepreneurs nationwide. You can read about them by clicking either of the two buttons below
A business borrowing money is normal, as a matter of fact, 73% of small businesses back in 2016 used funding to raise capital for their business. So if you think that you're failing, think again. Borrowing money especially in entrepreneurship is normal and it's far from failing.
Some Ways to Find the Working Capital for Small Businesses
Money doesn't grow on trees – and you can't pick them up when you want to. However, there are a couple of ways how businesses can raise funds for their business for their operations to continue.
Friends and Family Members
Who would be the first people you'll run to when you experience problems? Would it be strangers? Would it be people who want an in with what you're doing? Of course, your first resort would be the people closest to you.
Asking for help from friends and family members would be what most people's option is. Did you know that about 5% of adults in the country invested in people they knew?
Crowdfunding
A crowdfunding campaign is a call to investors who might want to work with you to make your ideals a reality. In this method, you need to make an appealing story in order for people to want to work with you.
This method is in fact one of the easiest ways of finding a capital for your small business. When investors like your idea, they'll go with you; otherwise, try changing up a couple of things on how you want your campaign to sound and look.
Angel Investors
Approaching the wealthiest of people is also a good idea especially if you have your business already established. Angel Investors are investors that are considered to be an individual that has a high value of net worth.
If you have a solid and a reliable business plan, you can present this to them with the hopes of them helping you. Finding them is not easy, however, there are a lot of platforms you can use to find them – do a simple Google search and you'll see.
Small Business Loans
One of the best ways is by applying for working capital loans for your small business. You have several sources of where you can find this type of funding; you can try with:
The Small Business Administration (SBA)
Credit Unions
Banks
Lending and Funding Companies
They have their own benefits and cons so it's going to be up to you.
You might be stuck in all of these options but in order for you to get the best out of your decision, you can try applying for our business loans here at SoFlo Funding. Our company provides assistance and support to small businesses by providing the necessary funds they need.
We help startup businesses, entrepreneurs, and even existing and established businesses with the funds they need to pursue and to continue their operations.
Why Work with SoFlo Funding?
We are just one of the many funding and lending companies in the market but with SoFlo Funding, you can get funds of up to $500K and above depending on your credit score, your business projections, your cash flow, and many other aspects.
The same with how regular business loans go, we would ask you to submit documents, proof of your income and business, as well as your credit standing for us to be able to gauge whether or not you'll be approved or how much we'll provide.
SoFlo Funding is a company that can provide the working capital for small business many entrepreneurs need and the application can be finished in just a few minutes. You will never regret your decision of working with us – you will become one of our clients that would come back to us for whenever they need help in funding.
Apply now and get the results in 2 days – get the funding for your small business within a month!
Here at SoFlo Funding, we love educating you on the funding process, whether you are a startup or an established business. So below are two of our preferred funding partners that we highly recommend. Fundwise Capital and David Allen Capital have provided the top funding solutions for thousands of entrepreneurs nationwide. You can read about them by clicking either of the two buttons below
Below are some of the loan products that you will get from our company: