Restaurant Funding
You're a food lover and you cook good – you want to share how good you are at cooking so you have this brilliant idea of setting up a restaurant. The problem is you lack the funds to do so – what do you do?
In terms of restaurant funding, there are a vast range of options that many entrepreneurs can choose from. It can range from the simple act of asking friends and family members for help, it can go to applying for a loan at the bank or other financial institution, or as far as asking investors to put their money in your idea.
The investor strategy is most likely to be declined because most investors are not attracted in the restaurant industry. Another thing is because of the fact that a restaurant business is not just about opening and cooking food – it involves a lot more than that.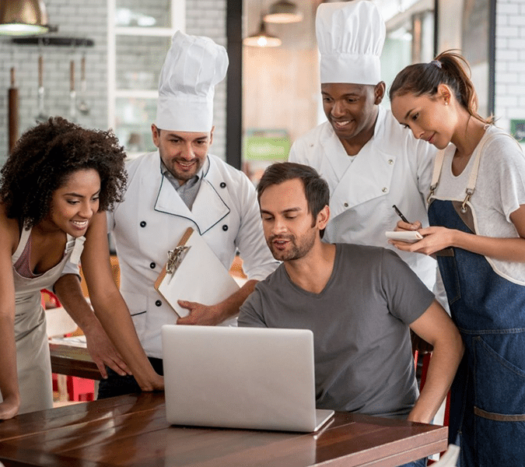 Here at SoFlo Funding, we love educating you on the funding process, whether you are a startup or an established business. So below are two of our preferred funding partners that we highly recommend. Fundwise Capital and David Allen Capital have provided the top funding solutions for thousands of entrepreneurs nationwide. You can read about them by clicking either of the two buttons below
What Restaurant Funding Costs Include
When you plan on opening a restaurant, it's not just about thinking of how the food will be; how it can be attractive to clients and consumers, there's also the thought on stock and inventory, licenses, the lease of the place, and so on.
In fact, funding a restaurant always involves the following:
Commercial Lease
Insurance of the Restaurant
License Fees
Salaries and Benefits of Staff
Renovation
Equipment Costs
Initial Stock and Inventory
Working and Marketing Capital
So in finding an institution that would provide restaurant funding, you need to understand how it works. However, if you have your own property and you want to apply for a loan for you to start up a restaurant, you can use that as a collateral and get the money so you can proceed with the renovations, with the licenses, and all other expenses.
Types of Restaurant Funding
In financing a restaurant business, entrepreneurs have a few different options on how they can get the funds they need. It could be through:
Small business loans
Lines of credit
Traditional business loan
Small Business Loans
These are the types of loans given and approved by the Small Business Administration (SBA). This type of loan is good because it has the best and the lowest interest rates but the time for approval can take as long as 4 months.
This loan would allow the aspiring business owner to take out a loan and get the financing done all by himself.
Lines of Credit
This type of loan is when the borrower would be given funds in a pool of account where he or she can take money. The lender would be providing the limit to the borrower and when the borrower decides to draw or take out money, then the interest rate would apply to the money taken – not the entire pool of funds.
Traditional Business Loans
Typically, traditional business loans offer the best and the lowest interest rates to entrepreneurs. Interest rates play around 6 to 8 percent but the processing time can take up to six (6) months. Traditional business loans would be where you'd be putting the business as the collateral to be granted lower monthly payments and a higher loan amount.
If you find out about lending companies, you'd definitely forget working with banks and the SBA. You'll love the deals that funding and lending companies offer especially if you need the funds urgently. Here at SoFlo Funding, we can provide the restaurant funding you need in less than a month!
We move fast as we understand the needs of businesses. Apply now and you can get the results in less than 48 hours from the day you completed the application!
Why SoFlo Funding
With SoFlo Funding, the interest rates might be higher than the usual but it's going to be worth it because of the speed and the urgency of how we move and provide the funds to our clients. For restaurant financing requests, we can get you loan amounts that can exceed $500K!
Whether you need business lines of credit, a traditional loan, or a small business loan, you can count on us to make it happen for you. Never did we fail any of our clients; we always provided them what they needed and we always try to give them the best deals possible.
With SoFlo Funding, you can establish the restaurant business you've been dreaming of in less than 3 months. We'll help you with how your funds should go and we will always be ready to help you with the funding you need.
No matter how high or how big you want your loan to be, we'll be able to help you with it. Apply for our loans here at SoFlo Funding now and start your restaurant business in your own time!
Here at SoFlo Funding, we love educating you on the funding process, whether you are a startup or an established business. So below are two of our preferred funding partners that we highly recommend. Fundwise Capital and David Allen Capital have provided the top funding solutions for thousands of entrepreneurs nationwide. You can read about them by clicking either of the two buttons below
Below are some of the loan products that you will get from our company: