Real Estate Investor Financing
In purchasing your home or a real estate property that you want to use as a stream of income, you'd need funds. Even if you have the luxury of owning the amount of money you need to purchase a piece of land or a home, you might not have enough funds to keep it going or operating – either way, you would need help from a financing company who helps and assists real estate investors.
Finding the right real estate investor financing company can be a bit of a challenge, especially now that the market is extremely saturated. But don't lose hope – there are many different ways on how you can find the perfect company that can help you.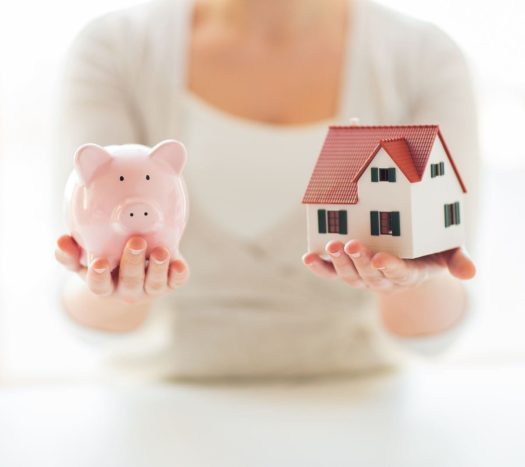 Here at SoFlo Funding, we love educating you on the funding process, whether you are a startup or an established business. So below are two of our preferred funding partners that we highly recommend. Fundwise Capital and David Allen Capital have provided the top funding solutions for thousands of entrepreneurs nationwide. You can read about them by clicking either of the two buttons below
What You Need to Look For
Looking for a company might just not cut it – you may be able to find a company that is sure that they can approve you but do they have what you're looking for? Are they capable of financing your need on the amount that you wish to obtain?
That's why being aware of what you should look for is key; it's not just about looking for a company who can fit well with what you have to offer. Some of the things that you should start to consider looking for include:
The company's approval rate
Amount of the money you need to loan
Flexibility and the versatility of repayment terms
In purchasing real estate, you just can't rely on the approval rate that a company has – you also need to consider other factors such as how much they're willing to approve for the financing of real estate loans as well as the terms and conditions they have for the loan that you're planning to get.
Why Not Go With Banks?
Many people might say that banks are the best option because they have standard and stable loans for mortgage and repayment plans. Although that is true, a bank's flexibility might not be the best for you. In fact, the regular rates that banks offer, although they are less than what you can expect from other sources, their terms and the amount that they can give you might not be enough.
There are several other financing options if you're aiming to apply for a loan to acquire or to purchase real estate.
Lending and Financing Companies
Contrary to popular belief, lending and financing companies are not always looking for higher interest rates. They do for unsecured personal loans but when it comes to real estate investor financing, that's not always the case.
Many people fail to see it but lending and financing companies have more flexible terms and conditions when it comes to their loans. Like what we offer here at SoFlo Funding for our real estate investor financing programs.
When our clients come to us telling us that they need funds because they plan on investing in real estate, we lay out t them the plans that they might fancy – and most of the time, they love what they see.
Our financing rates here at SoFlo Funding for our real estate investments are usually in high-demand – we regularly beat the regular rates that banks offer and we provide higher funding than what credit unions have as their standard.
We Go Out of Our Way For You!
When you apply for our real estate investor financing program, you wouldn't have to worry about the interest rates – we can guarantee that it's competitive to a point that you'll consider us the best option!
So if you are planning to buy off a piece of land or a home that you like, don't get stuck with the choice of going to banks to apply for mortgage – it's a good and traditional way of financing a real estate property but it might just not be the best.
With SoFlo Funding, you can definitely get the funds that you need to purchase that lot you've always wanted. We wouldn't short you with funds that are not enough – we'll do what we can to raise the financing that you need for the acquisition and for the development of the property you plan on purchasing.
You can enjoy the lowest interest rates with us! Not just that, the application we offer is something that everyone can complete within 10 minutes! You can apply and get the pre-approval right after application and expect the results within the next day!
The real estate investor financing you need is not someplace else that is far from you – it's us here at SoFlo Funding! Easily apply for any of our loan programs and make your wishes and dreams come true!
Where else would you be able to find a company who can provide you with large funds in the lowest rates? Work with SoFlo Funding and get the best deals and loan programs!
Here at SoFlo Funding, we love educating you on the funding process, whether you are a startup or an established business. So below are two of our preferred funding partners that we highly recommend. Fundwise Capital and David Allen Capital have provided the top funding solutions for thousands of entrepreneurs nationwide. You can read about them by clicking either of the two buttons below
Below are some of the loan products that you will get from our company: