Business Funding Group
Looking for funds from an solo or a single investor has its own perks; but asking for help from a business funding group has a lot more to offer. Other than the fact that you'll less likely have troubles and conflicts about company ownership, raising capital or funds for your business through business funding companies is a lot more flexible.
What Is A Business Funding Group?
If you have a business, then you are well aware that your business is not always capable of sustaining itself financially. There are times when you'd need help from other people; other investors, and there would also be times when you'd ask your friends and family for help.
On the flipside of all of those things, you can ask a business funding group's help to suffice your company's financial needs. A business funding group, by the simplest definition, is a group of people or an organization who is dedicated to helping other players, businesses in the industry by funding or financing their business.
The need for funding could be for anything – and no matter what the reason is, the funding group or source would not care less about what it is. If they have the funds, they'll draft an agreement about how the repayment terms would be.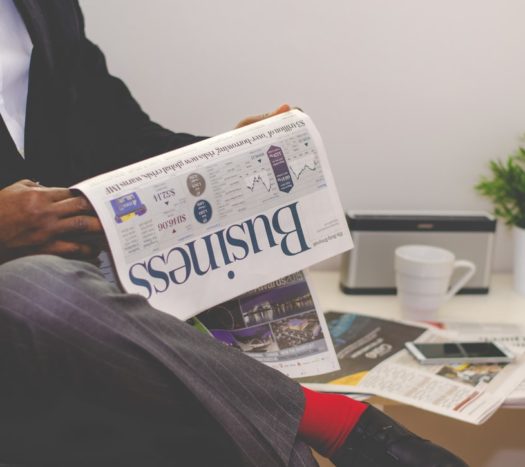 Here at SoFlo Funding, we love educating you on the funding process, whether you are a startup or an established business. So below are two of our preferred funding partners that we highly recommend. Fundwise Capital and David Allen Capital have provided the top funding solutions for thousands of entrepreneurs nationwide. You can read about them by clicking either of the two buttons below
Are They Investors?
Business funding companies or groups are not investors – they are not like venture capitalists (VCs). Venture capitalists are people, a group, or an organization of lawyers, accountants, investors, and business owners who provide funding to entrepreneurs, small businesses, and companies and usually ask for equity in return.
In that context, a business funding group is a company who is owned by a person and the company's main role is to provide funding for the business with repayment terms – not equity or rewards-based.
SoFlo Funding is one good example of a business funding group. We are a company who is capable of providing a diverse and a versatile range of investment options for startups and businesses.
Why SoFlo Funding Is A Good Choice
We are a company who does not look and judge based on a certain company's industry – we look at how long a certain company is existing; its previous history with other lenders; the credit score; and the like.
At SoFlo Funding, all of the funding and financing you need is something we can guarantee. We offer funds of up to $400K and even more than that. The amount of how much you can acquire for funding will depend on our assessment and our evaluation of your business's history and credit standing.
You can enjoy a lot of perks and benefits if you choose SoFlo Funding to be your partner business funding group. Compared to other financers in the market, only at SoFlo Funding will you be able to enjoy reasonable monthly fees in terms of repayment. We don't take advantage of the situation and we don't bill high interest and monthly fees.
In addition to that, we're one of the companies who offer the fastest approval rates. Get pre-approved in your application within minutes after you finalize it – and get approved the following business day!
Our Mission
Being a company in today's world, we are taking advantage of all the resources we get our hands on. Our mission, as a company, is not to acquire several other small businesses around the region; instead, our goal is to help our clients with the funding they need for their business.
We are a business funding group who share the same visions and ideals with other businesses. We tend to look at our clients' businesses as ours.
If you apply now, you can finish it within minutes – and that's a guarantee! No more ridiculous series of questions, we just ask the ones we'll use in order to assess and evaluate your application! Within 2 weeks, you'll receive the funds you have requested! And it will be readily available in your account safely and securely.
Be free from the fear of not finding the right business funding group to help you raise funds for your business. At SoFlo Funding, we understand every business's needs – we know the struggle whenever it comes to the finances and the funds of a business and that's why we are open-arms to all businesses who meet the requirements we ask for.
We at SoFlo Funding can be your partner –
we can help and assist you in raising the funds and the money you need to properly sustain your business. The best part about choosing us is that we don't limit the acquisition of funds just one time! When you finish your repaying the funds you borrowed from us, you can get a new set of funds again!
Visit our website; complete the application without a sweat – and get the funds earlier than 30 days!
Here at SoFlo Funding, we love educating you on the funding process, whether you are a startup or an established business. So below are two of our preferred funding partners that we highly recommend. Fundwise Capital and David Allen Capital have provided the top funding solutions for thousands of entrepreneurs nationwide. You can read about them by clicking either of the two buttons below
Below are some of the loan products that you will get from our company: