Unsecured Loans Interest Rates
When you apply for a loan, you have two (2) options: secured and unsecured loans. Secured loans follow the more traditional way of borrowing money where it involves securities through a collateral. It can be a car, a house, land title, and even jewelry. On the other hand, unsecured loans fall into the group of loans that has no security.
The money is given to the borrower without securing any form of collateral. This is the type of loan that most people want because it involves no risk for them losing any property or possession. However, the interest rates for these unsecured loans might be over what they are expecting.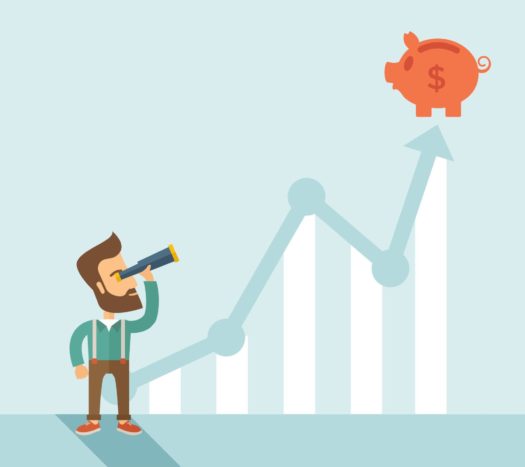 Here at SoFlo Funding, we love educating you on the funding process, whether you are a startup or an established business. So below are two of our preferred funding partners that we highly recommend. Fundwise Capital and David Allen Capital have provided the top funding solutions for thousands of entrepreneurs nationwide. You can read about them by clicking either of the two buttons below
Who Gives Unsecured Loans?
A wide variety of financing institutions offer unsecured loans. Some of them are banks, credit unions, business funding companies, lending companies, among others. The time of processing also is different between these institutions, in fact, when you go for unsecured loans, you wouldn't consider the bank as your first option.
The following are the usual timeframe of processing unsecured loans for each of these institutions:
Banks – 2 to 3 months
Credit Unions – 2 to 3 months
Business Funding Companies – About a month
Lending Companies – About a month
Urgency of Fund Dispersion
There are certain borrowers who need the money urgently because they might need it for emergency purposes. And even though this is the case, banks wouldn't go out of their own usual way to provide the funds faster.
Many people who borrow suggest that if you want fast fund dispersion, approach business funding and lending companies. Though their interest rates for unsecured loans are usually higher, you'll be able to get the funds faster.
At SoFlo Funding, you can definitely apply for unsecured loans with interest rates that are considerate and competitive. One of our main highlights is the fact that we do not overcharge our clients with interest even if they apply and go for unsecured loans.
Our Unsecured Loans Interest Rates
Going for our unsecured loans, you can expect to pay the lowest and the most considerate interest rates. The rate would depend on the documents you submit to us – and the amount that you'll be approved of would also be dependent on that.
But usually, the interest rates we offer our clients who apply for our unsecured loans are somewhere between 4 to 18% per month. Compare that to some lenders and funding companies who place interest rates as high as 33%.
In addition to the low interest rates we have for our unsecured loans, we offer our clients a long loan term for their unsecured loans. The usual terms we offer unsecured loans range from 24 to 36 months, until 84 months – that's a total of seven (7) years!
Should you feel not comfortable in paying us back swiftly, you can opt not to. We'll help you by maximizing the loan you have gotten from us through lower interest rates and longer repayment periods!
Why Choose SoFlo Funding?
For the best interest rates for unsecured loans, you can be confident that we'll be able to help you. Aside from the low interest rates and the longer repayment terms, we at SoFlo Funding can also guarantee you of the following perks and advantages of working with us. These advantages include:
Funding of up to $300K+ even if it's unsecured
A chance to interact and communicate with our senior funding advisors and funding managers
Workaround on the application if you don't pass our credit score and credit history requirement
More flexible repayment and investment plans
No irrelevant information or requirements – everything we'll ask is for what we need for your application!
If you have a good credit, you wouldn't have to worry – we'll be able to help you! You can consider your good credit to be the pass that you need for loan approval; it would seem seamless and flawless when you have a good credit!
Not only that, you can use your good credit as some sort of weapon for you to get the best and the lowest interest rates for unsecured loans! You can get longer repayment terms with the lowest interest rates!
With SoFlo Funding, you can be free from thinking about how long you can get your funds. You can say goodbye to the long processing time that banks offer. Enjoy fast approval and the fast fund dispersion and release – you don't have to go anywhere to complete the application! Complete the application within minutes and get approved in less than three (3) days!
Have your funds ready and available without hassle – get it within 14 to 21 days and have it transferred and deposited to your bank account directly! SoFlo Funding is your key to completing effortless transactions!
Here at SoFlo Funding, we love educating you on the funding process, whether you are a startup or an established business. So below are two of our preferred funding partners that we highly recommend. Fundwise Capital and David Allen Capital have provided the top funding solutions for thousands of entrepreneurs nationwide. You can read about them by clicking either of the two buttons below
Below are some of the loan products that you will get from our company: