Best Personal Lines of Credit
When it comes to borrowing money, how do you prefer it? Would you prefer a large amount given to you? Or would it be better for you if you're given a pool of funds then it's going to be up to you how much you will withdraw?
Getting a line of credit has its benefit over applying for a traditional loan. Its main strength is with its flexibility in terms of interest rates and payment methods. In this article, we'll be discussing how personal lines of credit work as well as give you tips on how you can get a good deal.
What is a Personal Line of Credit?
Similar to loans, credit lines cater to consumers and businesses too. A personal line of credit, in this scenario, is a line of credit given to consumers. It works fairly simple: a lender would provide a borrower with a pool of funds with a limit. Then, the borrower would be able to withdraw funds from this pool.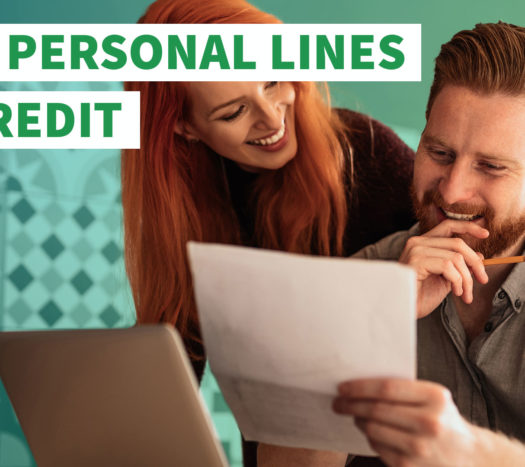 Here at SoFlo Funding, we love educating you on the funding process, whether you are a startup or an established business. So below are two of our preferred funding partners that we highly recommend. Fundwise Capital and David Allen Capital have provided the top funding solutions for thousands of entrepreneurs nationwide. You can read about them by clicking either of the two buttons below
The advantage is that the interest rate would only apply to the amount withdrawn by the borrower. The remaining fund in the pool is untouched. Basically, what's withdrawn is considered "used" and what's not is considered "pending."
Applying for Personal Lines of Credit
The same way you apply for loans, applying for personal lines of credit is the same. You'd have to provide financial information, identification, and even your background of credit track and credit history. These are all needed for the lender to evaluate and assess whether or not you're worthy of being given a personal credit line.
Interestingly, there are institutions that have online application processes in which borrowers can use if they are interested in applying for personal lines of credit. Conventionally, a borrower would have to visit or go into the office or the branch of the financial institution to apply.
With the current technology, lenders can now do online applications. Selecting the best personal credit lines can be hard and can be challenging. Most lenders have close or similar interest rates. But of course, akin to how loans work, institutions and companies have their perks and their benefits.
What You Need to Have
If you want to have a grasp of the best personal lines of credit, the first thing you have to ensure is that your credit score is not below the good rating. Most of the time, lenders consider this as the main factor in approving clients.
Moreover, it's also one of their indicators on how much a client is worthy of being provided the amounts they are requesting. Other than the credit score, securing the best interest rates for personal lines of credit would require:
Solid proof of income
A good or an exceptional credit standing
Bank statements
Many people want to land on the best deal possible for their credit lines and with us here at SoFlo Funding, can help consumers with that. Other companies have been trying to imitate our procedures and our processes but they most of the time, fail.
From our easy and convenient application process, to the way we collect our clients' personal documents, down to the time the funds are to be released, everything is simplified. It has been our commitment to make everything easy and accessible to our clients for us to show them that our extreme goal is to help and assist them by providing them the funds they need.
We Have the Best Lines of Credit for Consumers
Financial experts believe that all lenders charge high in terms of interest rates in loans and in credit lines. When in reality, we have one of the best rates out in the market. Most, if not all personal lines of credit are unsecured, meaning, no collateral or any form of security will be involved.
However, if you decide to put down a security, then you can be open to even better features and benefits of the personal lines of credit we offer.
With SoFlo Funding, all consumers can enjoy:
Fast and high approval rate for consumer lines of credit
High amount of credit limits
Flexible repayment packages and terms
Incentives for payments done on time
Choose Us for the Best Consumer Credit Lines!
SoFlo Funding is a company who truly cares for the welfare of its clients. We never shrug our clients for repayment, we notify, alert, and we remind our clients when a payment is due and we never force them in doing so.
In fact, when it comes to late payments, we are more considerate than most companies! We give our clients second chances and still give them the rates that their program has. So if you are looking for the best personal credit lines, don't just focus on the interest rates – look at other factors, too!
Here at SoFlo Funding, we love educating you on the funding process, whether you are a startup or an established business. So below are two of our preferred funding partners that we highly recommend. Fundwise Capital and David Allen Capital have provided the top funding solutions for thousands of entrepreneurs nationwide. You can read about them by clicking either of the two buttons below
Below are some of the loan products that you will get from our company: