MCA Loans
Having a business is not easy, especially if you're in its early stages. This is when you'll experience the harshest, the most difficult, and even the most challenging times in terms of finances and funds. Raising funds or capital for a business you're looking at starting is tough – and finding a source of where you can get it is tougher.
There are various ways on how you can obtain the funds you need. You can approach banks, the Small Business Administration (SBA), credit unions, and even funding and lending companies. One good option for you to get funds would be by applying for MCA Loans or Merchant Cash Advance (MCA) Loans.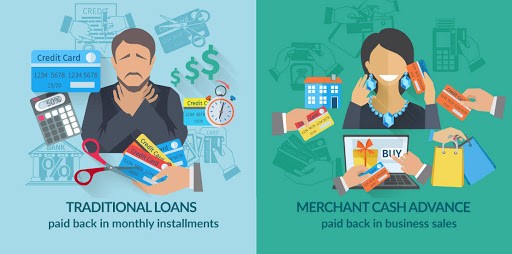 Here at SoFlo Funding, we love educating you on the funding process, whether you are a startup or an established business. So below are two of our preferred funding partners that we highly recommend. Fundwise Capital and David Allen Capital have provided the top funding solutions for thousands of entrepreneurs nationwide. You can read about them by clicking either of the two buttons below
What are MCA Loans?
Before we dive deeper into this technical topic, let's first define what an MCA is. An MCA or a Merchant Cash Advance, is a type of borrowing process which allows a certain business to sell a portion of its future sales in exchange of a lump sum amount.
It's some sort of an advance payment you can get for the future sales you have for your business. Repaying it is not like paying regular loans where there's an annual percentage rate (APR) or an interest rate, it's calculated via a factor rate.
A factor rate is different from interest because there's no time period on it.
In-Depth Look at MCA Loans
For you to fully understand how MCA loans work, take this as an example:
Say you need to borrow $30,000 at a factor rate of 1.50. In terms of paying it, you need to pay $45,000. This is dissected into $30,000 for the loan and the 50% factor rate of $15,000. Basically, the factor rate can go up or down depending on the term and in how long you plan on repaying it.
Should You Get an MCA Loan?
MCA loans are one of the few ways that a business owner can secure cash for a short-term problem or a short-term funding requirement or need. Unlike any other type of loan, an MCA would usually ask for minimal requirements.
Do take note that an MCA loan is one of the types of loans that take on and have the highest interest rate. So if you're going to apply for one, you need to make sure that you'll be able to repay it fast and urgently.
Business owners often need help in securing funds and if that is the case, then we here at SoFlo Funding can help you with one. We offer loans that are the same with MCA loans but the benefit of choosing us is that you can get funds of up to $300K!
Low Factor Rates
The typical factor rate that most lenders provide for MCA loans is in the range of 1.1 to 1.5. It's a small factor if you look at it but if you consider it and think of it in a much bigger picture, the amount can be more than what you imagined to pay.
One good advantage we have over MCA loans is the fact that our factor rates are much more considerate and reasonable. In fact, if you apply for an MCA loan and you declare a security through a collateral, we can provide you a loan without any factor rates for the first 9 to 21 months!
Yes, the secured loans we offer here at SoFlo Funding are the best types of loans you can get anywhere the market. We've been helping businesses save over thousands of dollars per year with our cheap and affordable payments!
Apply to Any of Our Loans!
Need cash or funds for your business, contact us here at SoFlo Funding and apply for any of the loan programs we offer! Our application process is simple, easy, and it can be done in the comfort of your own homes!
No need for you to go someplace else – you can do it in a few clicks and you can complete it in about 10 to 15 minutes! Get approved within 24 hours from the time you complete the application – you'll definitely love working with us!
Getting an MCA loan is convenient – you get the funds quickly and you rarely need to showcase a collateral for you to get approved. But the factor rates that you have to include in your payments might kill you.
If you have that thought in mind, work with us here at SoFlo Funding and get the best rates for the short-term loans you need! We can release the funds in less than a month and we can provide you with the amount you wanted – and we can go even higher than that.
SoFlo Funding is a company that has a mission to help and assist small businesses. We value small businesses because they produce jobs for people – we're the best company you'll ever work with!
Here at SoFlo Funding, we love educating you on the funding process, whether you are a startup or an established business. So below are two of our preferred funding partners that we highly recommend. Fundwise Capital and David Allen Capital have provided the top funding solutions for thousands of entrepreneurs nationwide. You can read about them by clicking either of the two buttons below
Below are some of the loan products that you will get from our company: