Secured Loan Debt Consolidation
An American has an average of 3 to 4 different debts – student loans, credit cards, house loans, and auto loans. It's something that most Americans juggle in their day-to-day lives. In addition to that, did you know that the average debt of Americans aged under 35 years old is somewhere around $67,400?
That's how much debt an average middle-aged American has on his back and it's something that needs to be addressed. Luckily, there are certain loans and procedures that help these people consolidate their debt, merging it just to one – debt consolidation.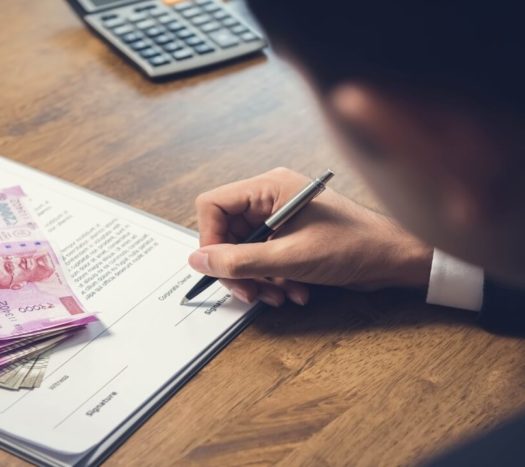 Here at SoFlo Funding, we love educating you on the funding process, whether you are a startup or an established business. So below are two of our preferred funding partners that we highly recommend. Fundwise Capital and David Allen Capital have provided the top funding solutions for thousands of entrepreneurs nationwide. You can read about them by clicking either of the two buttons below
What Debt Consolidation Is
Debt consolidation is the act of applying for a new loan to pay off other loans or liabilities. These usually include consumer debts like credit cards, auto loans, and other types – and they're usually unsecured loans.
In most cases, a debt consolidation loan is taken out as an unsecured loan. However, there are some institutions that offer secured loan debt consolidation programs to help them in their battle against debt.
Importance of Debt Consolidation
To clarify things further, debt consolidation would not solve all of your debt and loans. What it does is it makes your life easier because you'll only have to pay one debt back.
Although it's a case-to-case basis, generally speaking, consolidating and merging your debt will make things easier – you wouldn't be confused as to how much different interest rates are, and you wouldn't be speaking to a multitude of people.
Am I Going to Pay More?
In consolidating your debt, you'll have the same amount of money you owe, and sometimes even more because in some loans, you have to pay for the approval. But if you have a stable source of income, self-discipline, and a good credit score, a debt consolidation will help you solve your debt problems faster.
Going for a debt consolidation with a secured loan might be better for you rather than taking out an unsecured loan. This is essential for the following reasons:
Secured loans offer more stable and more reasonable interest rates
The repayment terms and plans are more versatile and flexible
Your approval rate for secured loans is higher compared to unsecured loans
The funds you can get can be higher than what you need – because the amount you can get will be factored into the collateral you'll be putting down.
There are multiple debt consolidation programs you can apply for but if you're looking for the best, then you're safe here with us at SoFlo Funding.
What is SoFlo Funding?
SoFlo Funding is a lending company who has been providing financial solutions to all types of clients – from consumers, business owners, entrepreneurs, and even those in the minorities. Our company's mission is to serve and to help people get over the stress they have with multiple loans.
We have a vast plane of options for loans and funding, we offer both unsecured and secured loans to consumers. What's more is that we can provide a secured loan for debt consolidation.
Our Debt Consolidation Program
For our secured loan debt consolidation program, we understand that you're trying to eliminate the confusion on different debts and loans by merging all of what you owe to just one big debt. We get that, and it is our job to help you.
Because of that, we have developed and innovated the perfect repayment plan that we give out consumers, even entrepreneurs and business owners. For our secured loan, you can enjoy:
0% interest rates on the first 9 to 21 months – depending on the agreement.
Higher value of the loan amount – depending on the agreement and the collateral
Lower monthly installments or payments
Longer repayment terms and periods
If you go and compare what we offer with other companies', you will see that getting us might be a bit unorthodox and it might seem too good to be true – well it's not. We just happen to figure out different ways for our clients by helping them with a debt consolidation through a secured loan, making it feasible and possible.
Our programs and our systems are all developed, maintained, and updated by us and our team of programmers, accountants, and funding advisors who work hand-in-hand to produce the best systems so we could easily find ways.
With SoFlo Funding, you'll never be alone – we will help you every step of the way. Our goal and our ultimate mission is for you to get the funds and the loan you need without having to pay ridiculously high interest rates in shorter repayment periods.
So if you are looking to make your lives easier, go with us here at SoFlo Funding and apply for our debt consolidation through our secured loan programs. We will help and assist you with all the financial responsibilities you have!
Here at SoFlo Funding, we love educating you on the funding process, whether you are a startup or an established business. So below are two of our preferred funding partners that we highly recommend. Fundwise Capital and David Allen Capital have provided the top funding solutions for thousands of entrepreneurs nationwide. You can read about them by clicking either of the two buttons below
Below are some of the loan products that you will get from our company: