How to Get Funding to Start a Business
Not all businesses are started from the money of the owner, in fact, 24% of business owners relied on loans when they started their business; this is considerably a large amount of businesses in the entire spectrum of ventures.
So most of you may ask, can you apply for a loan to start a business? Is this possible? Well, if the percentage of the businesses that started out by taking a loan out have done it – why can't you? In this article, we will be discussing how to get funding to start a business as well as the different loans you can take.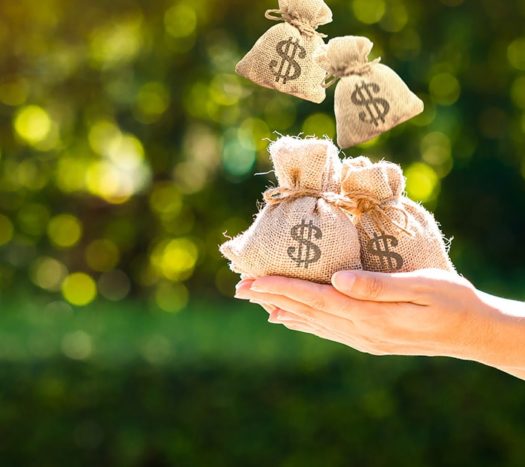 Here at SoFlo Funding, we love educating you on the funding process, whether you are a startup or an established business. So below are two of our preferred funding partners that we highly recommend. Fundwise Capital and David Allen Capital have provided the top funding solutions for thousands of entrepreneurs nationwide. You can read about them by clicking either of the two buttons below
Types of Funding Business Owners can Take
Loans aren't the only thing aspiring business owners can take if they need to get funding to start their own business. In fact, it's just one of the main sources. Other sources include:
Asking help from friends and family members
Approaching legit investors
Through venture capitalists (VCs)
Crowdfunding
Banks, the Small Business Administration (SBA), and credit unions
Business and lending companies
Among the most popular of all choices would be "love money" or money from friends and family members. I mean, who would be the first set of people you'd ask? It would most likely be the closest to you and that's going to be your friends and family members.
Another option is by talking and taking on investors. It could either be angel investors or people who are high net worth types of people; venture capitalists or groups of investors, businessmen, and other wealthy people.
Then, here comes the typical way – applying for loans. This is not the most unpopular either, in fact, many business owners choose this option over investors so that they wouldn't have to share a percentage of their business to other people.
Where can I Get Funding for a Startup Business?
If you're running on the dilemma of where you can go for a startup business loan, you have your options narrowed down. A few years back, banks strayed from providing startup businesses some funds as they saw that it's more profitable to lend established businesses.
That being said, the options get narrowed down again – you have funding companies, credit unions, and the SBA. The SBA is the agency all business owners want to work with. Their main task is to improve small businesses because they produce millions of jobs per year. However, just like banks, applying for a loan with the SBA could be difficult; the same thing goes with credit unions.
They want established businesses running to them for funds because they know that these businesses have the capacity to pay.
So have we answered your question on how to get funding to start a business? Or have we not yet? Well, you can definitely count on us here at SoFlo Funding to provide the financing you need for your startup business.
Who We Are
SoFlo Funding is a business funding company, a lender for short that provides aid and support to new businesses the same way we provide assistance to well-established businesses and entrepreneurs. We are considered as one of the best options in funding startup businesses because:
We do not ask for a heap of requirements
Our qualifications are not as ridiculous as how other institutions have set it
Our approval time and rate are fast and high, respectively
We can provide funds of up to $300K for unsecured loans – and it can go high as $500K and above for secured loans
What Clients can Get From Us
Now, the question is now how you can get funds to start a business – the question transitions to what we at SoFlo Funding can get you that no other company can. First things first, our application process, is proven to be rock solid easy and convenient.
Whenever our clients apply for any of our loans and programs, they need not to go anywhere else. They can complete it in the comfort of their own homes without stressing out where they need to go and what they need to do.
After our clients get approved, we now then provide a timeline of 14 to 21 days for the funds to be released. Compare that to the 3 to 4 months that credit unions and banks offer. We get you the funding you need to start a business fast because we understand the urgency you have.
If you are a business owner and you care about these small details, SoFlo Funding is your best bet. In our experience in the industry, we never failed any of our clients. We always provided them with the best and the most reasonable interest rates, loan amounts, and the convenience they'll ask for when they work with other lenders.
Here at SoFlo Funding, we love educating you on the funding process, whether you are a startup or an established business. So below are two of our preferred funding partners that we highly recommend. Fundwise Capital and David Allen Capital have provided the top funding solutions for thousands of entrepreneurs nationwide. You can read about them by clicking either of the two buttons below
Below are some of the loan products that you will get from our company: