How Lines of Credit Work
You may be new in the world of borrowing money and loans but as early as now, you need to know about lines of credit. In this article, we will be discussing the basics like what lines of credit are; how lines of credit work; how it's different from traditional loans, and other questions you'd be interested on, too.
What are Lines of Credit?
A line of credit is a type or a method of loaning wherein the lender will provide or approve a borrower with a specific amounted fund. This fund can range from a few thousand dollars to large amounts up to $500K for business credit lines.
Compared to a loan, a line of credit gives a borrower more flexibility and versatility about how the funds are going to be used and of course, repaid.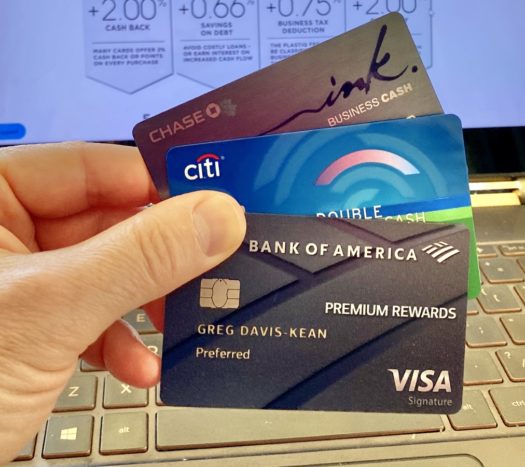 Here at SoFlo Funding, we love educating you on the funding process, whether you are a startup or an established business. So below are two of our preferred funding partners that we highly recommend. Fundwise Capital and David Allen Capital have provided the top funding solutions for thousands of entrepreneurs nationwide. You can read about them by clicking either of the two buttons below
How Lines of Credit Work
For instance, let's say a borrower wanted to open a line of credit worth $5K. This fund will then be accessible to the borrower whenever he or she wants to access it. Say the borrower takes out $1K out of that fund, the borrower will now then be obliged to pay for that $1K plus interest.
What about the remaining $4K, you may ask? It'll remain untouched – no interest rate would be taken out. The only time interest rates apply would be when the borrower draws money out of it.
How is it Better Than a Traditional Loan?
Lines of credit are not technically better than traditional loans. They're more flexible, yes, but there are instances and cases where a regular loan would be more efficient and effective than a line of credit. With how lines of credit work, they are more beneficial under certain circumstances such as:
If you have an irregular income, you'd want a line of credit for you to cover up the months where you wouldn't earn as much.
Emergency situations such as medical and hospital bills and expenses; repairing your car that has been damaged; or a quick and urgent renovation of your house.
It can serve as a business collateral if you plan on applying to purchase a business or to provide funds for the business you currently have.
There are many purposes on why you should apply for a personal line of credit than applying for the traditional loan we all know. However, similar to regular loans, there are people who fall in the trap of debt because of their inability to pay for it.
Problems with Lines of Credit
One of the main problems of acquiring a personal credit line is overconfidence. Most people would be enticed to get more than what they should; and these people end up on the wrong side of the rope. Because the funds are readily available, people would be attracted to get more and more.
Another problem is the interest rates. The interest rates tend to be higher than what the rates are for traditional loans. In a traditional loan, the rate is calculated and computed as a whole so it's cheaper and lower.
SoFlo Funding is one company you can trust to help you with the personal lines of credit you are looking for. We are popular for application process we have because it's easy and it can be completed online in just a few clicks!
How SoFlo Funding's Credit Lines Work
Our credit lines work the same way as how it normally does – we'll grant the borrower with the funds he or she needs and that borrower would be capable of withdrawing funds from the pool as long as it's within the credit limit.
The difference that we have over other providers is with the ease of doing transactions. Most companies offer it in checks, so they'd have to pay their banks a visit. With us, clients can get their funds through bank transfers! They can instantly get the money they need without going through the hassle of lining up in a bank to cash a check in!
We here at SoFlo Funding prioritize our clients' needs. We never delay the funds we give our clients – we offer and provide it to them as fast as we can. We understand our clients' every financial need and most of the time, financial obligations are urgent.
You will never have to worry about how lines of credit work if you decide to choose us here at SoFlo Funding to be the company to help you with it. Be granted the highest and the best rates of personal and business credit lines with us!
Keep yourself and your funds protected from fraudsters – we have developed systems and programs that are encrypted, keeping cybercriminals and hackers off of your lawn! Apply now and get the funds you need within days!
Here at SoFlo Funding, we love educating you on the funding process, whether you are a startup or an established business. So below are two of our preferred funding partners that we highly recommend. Fundwise Capital and David Allen Capital have provided the top funding solutions for thousands of entrepreneurs nationwide. You can read about them by clicking either of the two buttons below
Below are some of the loan products that you will get from our company: