Lines of Credit for New Business
As we all know, new businesses would not be able to finance and suffice themselves with their everyday profits. Most of the time, business owners would apply for loans in order to finance and fund their businesses. Some entrepreneurs, however, ask help from investors as well as from their family members, friends, and even relatives.
Aside from loans, there's also an option to apply for lines of credit especially for new businesses. Lines of credit can be an effective way of funding a business, especially if the needed funds aren't that big or if it needs to be flexible.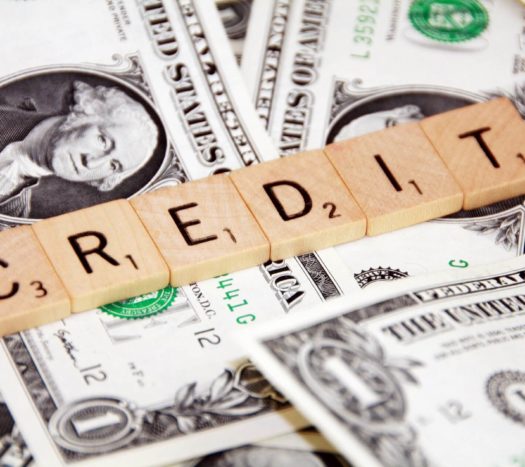 Here at SoFlo Funding, we love educating you on the funding process, whether you are a startup or an established business. So below are two of our preferred funding partners that we highly recommend. Fundwise Capital and David Allen Capital have provided the top funding solutions for thousands of entrepreneurs nationwide. You can read about them by clicking either of the two buttons below
Advantages of Lines of Credit
But how effective are lines of credit compared to what loans have to offer? There are a couple of advantages lines of credit have that regular and traditional loans aren't able to provide. These include:
Flexibility in Payments
When you apply for a loan, the interest rate would be for the loan entirety. For a line of credit, the interest rate is only going to be applied for the money taken out of the pool of funds provided by the lender.
The amount remaining would be still and stagnant, unless of course it's been withdrawn by the borrower of the credit line is closed.
Faster Application Process
Compared to loans' application processes, applying for lines of credit is quicker. Although with some institutions, it's their protocol to hold funds for longer than a month before it's given to the borrower.
Can New Businesses Apply for Lines of Credit?
As most financial experts say, it's never impossible for new businesses to try and apply for lines of credit. Although it's a given statement that established and well taken care of businesses would have an easier time to apply.
Just like how loans are given to new businesses, they can also apply for lines of credit, too. In terms of the requirements and documentation you need to submit, here are the most usual documents required by banks and other financial institutions:
Personal Tax Returns
Business Tax Returns
Financial Bank Account Statements
Business Registration Documents
What if I don't have business history?
If you're literally a new business, then you'd be required to provide as much financial information and history you can to the lender. These documents and records could include history with other lenders, credit scores and histories, as well as payables and receivables.
Where can I Apply for a New Business Credit Line?
Banks would most likely decline or reject the application for lines of credit for startup businesses because of the fact that they lack documents to support their application. When it comes to being strict with requirements, banks are the most popular of them all.
Aside from banks, though, there are other options in applying for lines of credit for new businesses, too. Funding and lending companies can provide the programs and offers given by banks, credit unions, and the like.
We here at SoFlo Funding can be the company you can trust when it comes to applying for new business lines of credit. We are a funding company that can assist entrepreneurs, small businesses, and even startup and new businesses by granting or giving them the funds they need to operate or to start.
What SoFlo Funding can Offer
At SoFlo Funding, we are capable of providing new and startup companies with lines of credit that they can use to launch operations or to pursue their business continuity. Although we can't promise to give high amounts to them, we're able to release funds for their perusal.
One of the things that most of our clients love about working with us is the fact that we can grant them lower interest rates than the usual – even if the credit lines are unsecured. In addition to that, the repayment terms and agreements we have are flexible and are definitely comprehensible even to those new in the lending business.
How can Clients Apply?
Here with us at SoFlo Funding, we prioritize our clients' convenience. We've developed and mustered systems and programs so that we're able to identify each and every one of them with their applications and the data they submitted.
Within 24 to 48 hours, we can give them the results of their applications. From there, the funds will be released sooner than what most clients expect. It's an easy process and that is part of the primary reasons why clients come back to get and avail our services.
SoFlo Funding can be your partner to fund your startup as we can provide you with the new business lines of credit you've been yearning to have. We never failed any of our clients and we're sure that you'll enjoy your time working with us.
Apply for our lines of credit now and get the funds you need in no time!
Here at SoFlo Funding, we love educating you on the funding process, whether you are a startup or an established business. So below are two of our preferred funding partners that we highly recommend. Fundwise Capital and David Allen Capital have provided the top funding solutions for thousands of entrepreneurs nationwide. You can read about them by clicking either of the two buttons below
Below are some of the loan products that you will get from our company: