SBA Loans 504
If you have a business and you've tried applying for any business loan that the SBA offers, then you already have encountered the 504 loan program that they offer. In this article, we will be discussing some details on what the SBA Loans 504 is, what the requirements are, and even how it works.
The SBA 504 Loan Program
Similar to any other loan program offered by the SBA, qualifying or being eligible for the 504 loan program isn't easy. SBA 504 loans are loans guaranteed by the SBA that can provide financing to purchase fixed-assets like real estate and equipment.
These loans are long-term, which has the options of repayment for 10 to 25 years and it offers low interest rates and only a 10 to 20 percent as a down payment.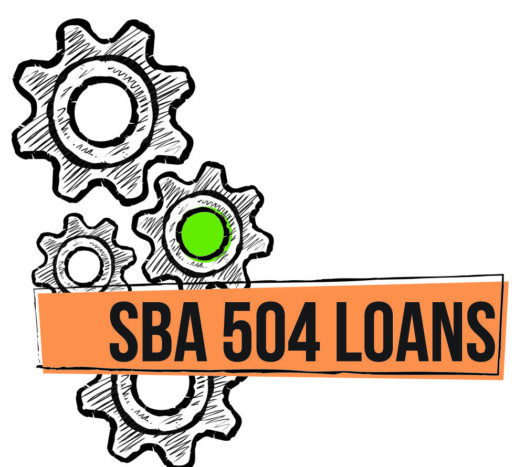 Here at SoFlo Funding, we love educating you on the funding process, whether you are a startup or an established business. So below are two of our preferred funding partners that we highly recommend. Fundwise Capital and David Allen Capital have provided the top funding solutions for thousands of entrepreneurs nationwide. You can read about them by clicking either of the two buttons below
Aside from the SBA, a Certified Development Company (CDC) is also involved. A CDC is a nonprofit organization that aims to promote economic development through the SBA 504 loans.
Who can Apply for the SBA 504 Loan Program?
Business owners who are looking to acquire and purchase assets, or those who plan on expanding their businesses can take advantage o the 504 loan program offered by the SBA. In most cases, the eligibility for the 504 loan program would be to people who are creditworthy and those that already have established businesses.
The 504 loan program, unfortunately, is not going to work for business owners who have just entered the market or those who are just starting.
SBA 504 Loan Program Requirements
As mentioned above, qualifying for this loan program isn't easy. In fact, it's for businesses that have been established for years. Nevertheless, here are the requirements for the SBA 504 loan program:
The borrower must meet the size standards for small businesses set by the SBA. This is different per industry.
Must meet the occupancy requirements of the owner
The project must be able to retain or create jobs or to promote public policy goals
Must have a tangible net worth of $15 million or less; plus an average income of $5 million (average net income)
The business must be operating for profit
Must NOT be in a passive industry like real estate investing
Example of How the SBA 504 Loan Works
Say a certain project costs $1 million and this includes everything already, from the purchasing of the building, renovation, the purchase of land, equipment, and other costs. The loan structure offered by the SBA loans 504 program works like this:
100K contribution from the borrower (or the 10% of the total cost of the project);
$400K lien from the CDC. It's under a fixed rate and a term of 20 years (40% of the total project cost); and
$500K lien with a private company (50% of the total project cost that comes from a lender)
It's a win-win situation for business owners who are looking to expand or those who are looking for large purchases for their business. However, it's only applicable to businesses that have already stood ground.
Out there in the market, there isn't another loan that's like the 504 loan program offered by the SBA. However, there are lenders that can do close or even better than that, depending on what you'll be using the funds for.
Here with us at SoFlo Funding, we can help if you are looking for a way to expand your business through purchasing equipment, real estate, or certain properties that are not cheap. We have loan programs similar to that of the SBA loans 504 programs; although a bit smaller in terms of coverage, it's better and we release the funds faster.
Why Go With Us?
The 504 loan program offered by the SBA is a loan that is for a specific set of businesses only. It can't be acquired by regular businesses that have started in the market – and poor or bad credit clients wouldn't be approved of it. So, going with our own loan programs might be the best option you have.
Another thing about the 504 loan program is that it requires a collateral of at least 20% or more of the amount is required. With us, you can opt to not put a security on the line!
With SoFlo Funding, you don't have to go through the hassle of waiting for weeks to know whether or not you're approved – we'll give you the results within days after your application. Also, we wouldn't kill you by squeezing in the amounts that you can loan – we'll give you what you need and we'll even help by making our senior funding advisors and wealth managers guide you on how you can properly allocate the funds.
SoFlo Funding can be your alternative when you need loans for your business. We may not have the 504 loans program offered by the SBA, but we're sure that we have something that can benefit you.
Here at SoFlo Funding, we love educating you on the funding process, whether you are a startup or an established business. So below are two of our preferred funding partners that we highly recommend. Fundwise Capital and David Allen Capital have provided the top funding solutions for thousands of entrepreneurs nationwide. You can read about them by clicking either of the two buttons below
Below are some of the loan products that you will get from our company: