Funding for Tech Startup
Do you have a blasting technological idea that you think can change how our current tech situation is? Are you thinking of a couple of ways on how you would be able to improve and develop the current stature we have in technology?
Tech startup funding is considered to be one of the most expensive and the most lucrative types of financing there is. Technology is not cheap and therefore, funding for tech startup businesses is not cheap either.
Many Startup Businesses Fail
But if you have an idea that you think can improve the world – why not go for it? Did you know that the statistics of small businesses that fail is more than those that succeed? After five (5) years of operation, only half of the small businesses in the country survive; then, only 30% of these exceed ten (10) years.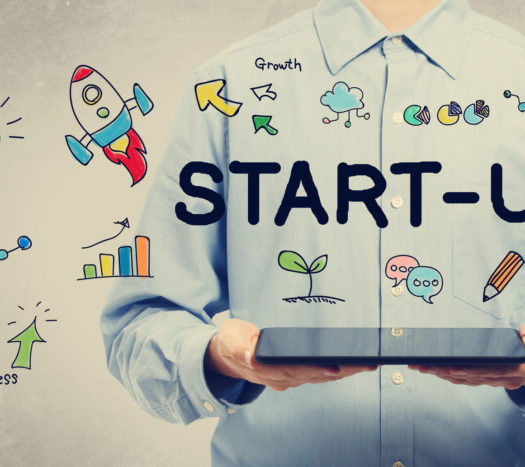 Here at SoFlo Funding, we love educating you on the funding process, whether you are a startup or an established business. So below are two of our preferred funding partners that we highly recommend. Fundwise Capital and David Allen Capital have provided the top funding solutions for thousands of entrepreneurs nationwide. You can read about them by clicking either of the two buttons below
And did you know that the lack of funds was what the most common reason for their failure was? That's why a lot of startup entrepreneurs are recommended to have a solid business plan so they can plan ahead and oversee what failures might come.
The lack of funds is one problem, and not preparing for when it will come is another. In every startup business, not having enough funds is normal – you're just starting, and you can't expect that your daily sales would be sufficient to maintain and to sustain your business.
Different Options in Funding for Tech Startup Businesses
Acquiring funding for a business can either be through investors or through loan applications. A lot of business owners and entrepreneurs get excited when they hear the word "investors" but how good is it really?
Many investors are appealed and attracted to technology. Therefore, a majority of them provide enough and sufficient financing for startup tech companies. However, seeking an investor's help would usually cause the entrepreneur to lose a percentage of his or her business because they're equity-driven.
Through loans, on the other hand, they'd have to pay amortizations plus interest payments until they fully pay the debt back.
Here with us in SoFlo Funding, you wouldn't have to worry about the acquisition of funds for tech startup companies – we are committed to helping a wide variety of businesses in various niches and industries.
The Businesses we Assist
Our loan programs and offers aren't for businesses that are well-established; we help entrepreneurs, new ventures, startup businesses, and even businesses that have bad or poor credit rating, too! So if you are looking for a company who provide financial support and assistance to startups – we're just what you've been looking for.
In addition to that, we cater to a lot of different industries from food and beverage, agriculture, computer, and even tech industries. Whatever type of small business you have, you can be sure that we here at SoFlo Funding are always ready to help you!
Loan Features we Offer
The tech startup financing programs we offer are flexible and the amounts that could be given can go high as $500K. That doesn't sound enough but that's not the ceiling – if you provide sufficient proof of funds, then we can provide a wide range of options for the amount you need as well as the repayment terms we can set.
Some of the benefits of working with SoFlo Funding for financing startup tech companies include:
Fast Application and Faster Approval
The digital application process we have for our loans is easy – it can be completed within 10 to 15 minutes! From there, you can count anywhere from 24 to 48 hours and you'll receive the results of your application.
Afterward, when you get approved, then you'll be able to receive the funds in less than 25 days – there were even cases when we dispersed the funds within only seven (7) days!
Low and Considerate Interest Rates
Generally, the interest rates lenders have are higher compared to traditional bank loans and business loans. However, if you compare the rates we have from other lenders and funding companies, ours will definitely take you off the hook.
Available Funding Experts and Advisors
When you get approved and you're not sure how you can properly allocate the funds, we have the best and the most experienced senior funding advisors and managers to help you. They wouldn't force you out of any decision, give them your business plan and they'll help you on how you can maximize it efficiently.
In your journey of finding companies who offer tech startup financing, finding us would be like finding gold in a river. Only with SoFlo Funding would you be able to get the best and the lowest interest rates for tech startup financing.
The next time you need help in finding tech startup funding companies, always remember that SoFlo Funding is always open!
Here at SoFlo Funding, we love educating you on the funding process, whether you are a startup or an established business. So below are two of our preferred funding partners that we highly recommend. Fundwise Capital and David Allen Capital have provided the top funding solutions for thousands of entrepreneurs nationwide. You can read about them by clicking either of the two buttons below
Below are some of the loan products that you will get from our company: