Interest Rates for Lines of Credit
A lot of people think that getting or applying for lines of credit is more lucrative and expensive; they think that the interest rates of regular and traditional loans can help them save more money. What's the truth behind this statement? Can the interest rates for lines of credit really curb the amount of the interest payment you shall pay?
Before we get to that topic, let's first try and dissect how lines of credit interest rates are usually determined. Unlike the traditional loans where the interest rate is calculated as a whole, in lines of credit, the interest is only accrued on the amount taken or withdrawn by the borrower from the pool of money set or provided by the lender.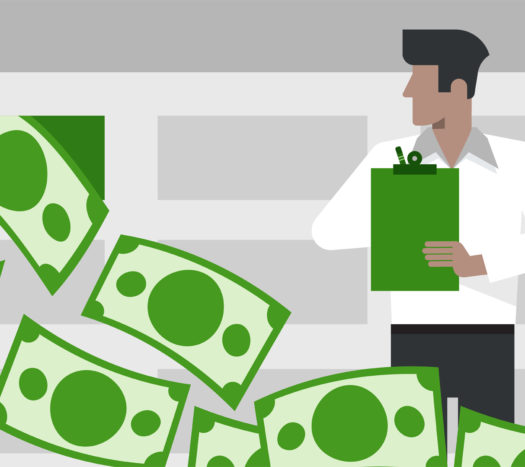 Here at SoFlo Funding, we love educating you on the funding process, whether you are a startup or an established business. So below are two of our preferred funding partners that we highly recommend. Fundwise Capital and David Allen Capital have provided the top funding solutions for thousands of entrepreneurs nationwide. You can read about them by clicking either of the two buttons below
How Are Rates Determined?
The regular calculation to determine the interest rates for lines of credit would involve multiplying the amount of purchase by the number of days that's left on the billing cycle. Then, the product would then be divided by the number of total days in the billing.
That's how it's calculated. However, the factors that determine how much the interest rates would be are taken out on different factors.
The Economy's Interest Rates
One thing that most people don't understand is that the interest rates of lines of credit are set at what the market value is. So technically, what you purchased now might have a different interest rate if you make the same purchase the following month.
When the market changes, then your interest rate is more likely to change as well.
Credit Score and History
Just like any type of loans, the credit history and credit score is one of the biggest and the most influential factors on how interest rates are set. This is for the lender to see what kind of a payer you are.
If you have a bad or poor credit, don't lose hope. The credit score is just one of the factors they look at so if you have a not-so-good history, it's not the end of the world. However, you need to make sure that in all other aspects, you'll pass.
Loan Features
Loans that have lower risks for the lenders can provide a lower interest loans. For example, if you put on a collateral on the line for the loan you're trying to get, then the interests on your lines of credit could be lower.
Lines of credit interest rates are really up to the company or the lender who's approved you. A lender could or could not have the interest rates of another lender. So if you're kind of shopping for the best interest rates for your lines of credit, it's going to be best to inquire to the specific lender.
There are multiple institutions and companies that provide lines of credit. In fact, we here at SoFlo Funding have been compared to a lot of institutions because of the flexibility of our loans. The interest rates we have for our lines of credit has been considered to be the best.
Our Lines of Credit Interest Rates
We offer two (2) kinds of lines of credit to our clients: secured and unsecured. For our unsecured lines of credit, the interest rates are typically how it's defined by most companies and experts – it falls under the regular threshold of 7 to 22%.
For our secured lines of credit, however, the interest rates don't go above the usual. In fact, SoFlo Funding's program if a borrower puts down a collateral will allow a no-interest payment on the first few purchases if paid back on time.
High Credit Limits
SoFlo Funding has been famous for approving and providing high amounts of credit to our clients – even if they're unsecured. When we see that a borrower's credit standing is moderate and normal, and the client has a good purchasing history, we work our ways on how we can provide that client the amount he or she needs; and sometimes even higher.
In our secured lines of credit, clients can get higher credit limits with lower interest rates. It's one advantage that our secured credit lines have over the unsecured ones. Nevertheless, we tend and we work to keep all our rates competitive.
With SoFlo Funding, all the funds you need could be given to you instantly – unlike when you work with banks and credit unions where the funds released usually within 3 months, with us, it's just a matter of days! In some cases, our clients were able to get the funds in 7 days!
Your financial needs and obligations are something that we here at SoFlo Funding care about. Do you have a bad credit that you want to be fixed? Good, we're here to help you! We accept consumers, entrepreneurs, small businesses – even those with a not-so-attractive credit scores and standing.
Here at SoFlo Funding, we love educating you on the funding process, whether you are a startup or an established business. So below are two of our preferred funding partners that we highly recommend. Fundwise Capital and David Allen Capital have provided the top funding solutions for thousands of entrepreneurs nationwide. You can read about them by clicking either of the two buttons below
Below are some of the loan products that you will get from our company: