SBA Loans Application
As a small business owner, you understand that every business would come to a point where they'll need help in terms of funding or financing the business. Not all businesses are rich – not all of them have the funds and the resources they need for expansion, for maintenance, and for the continuous operations.
Luckily, there are a lot of options on how businesses can get funds, one of which is through the help of the Small Business Administration (SBA). The SBA is a government-owned agency that aims to help, assist, and support small businesses.
They provide loans and funding for entrepreneurs, startup businesses, and even existing small businesses that are in need of funds and assistance. Just like any other process, you need to apply for any of the SBA loans they offer.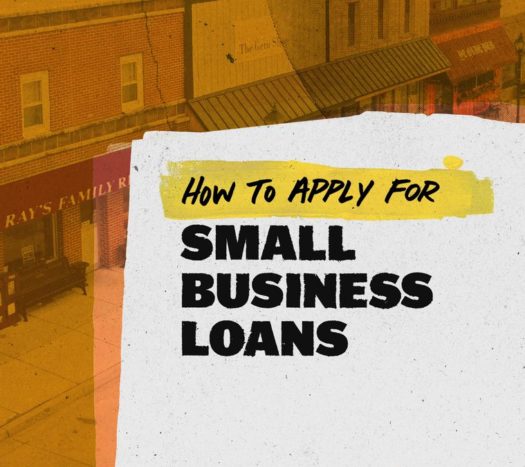 Here at SoFlo Funding, we love educating you on the funding process, whether you are a startup or an established business. So below are two of our preferred funding partners that we highly recommend. Fundwise Capital and David Allen Capital have provided the top funding solutions for thousands of entrepreneurs nationwide. You can read about them by clicking either of the two buttons below
SBA Loans
The SBA has a set of different loans with different purposes. There are a total of six (6) loan programs and types they offer, each having different requirements, qualifications, and even a slight difference in terms of the application process.
The six SBA loan types are: SBA 7(a) loans, SBA CAPLines, SBA Export Loans, SBA Microloans, SBA Disaster Loans, SBA CDC Loans or the 504 Loan Program. They all have their own requirements and eligibility qualifications but the overall SBA loan application is technically the same.
Application Process for SBA Loans
This is where it gets tricky – and difficult. Unfortunately, only businesses with excellent credit scores, good standing, and those that are well-established are the businesses that are capable of being approved of an SBA loan.
The processes, requirements, and the qualifications they have are difficult and that's the reason why not all small business loan applications are approved by the SBA.
Qualifications and Requirements for SBA Loans Application
To be able to apply for an SBA loan, they require the following qualifications:
Must be a business in the U.S.or operate in the U.S.; and must be a for-profit business
Should have a reasonable owner equity
The business wouldn't be able to get funds from any other lender
Must have used financial resources before asking for financial help
SBA Loans Application Procedure
The process on how small business clients can apply can be broken down into four (4) different steps:
Checking the eligibility and the choosing the program
Finding a lender
Preparing documents and paperwork
Completing the application form and other forms
Eligibility and Program
The SBA offers six (6) different loan programs. But first, you need to check your eligibility first. As mentioned, it's not easy to become eligible for an SBA loan – the business needs to be in good standing and it must be well-established.
Finding a Lender
You might be confused – the SBA is not the one giving the funds, they're just the middleman. When you find out that you're eligible, you need to find a lender.
Documents and Paperwork
Once you're able to find a lender, you now need to prepare and gather all of your documentary requirements and paperwork. You'd need to provide the following:
Amount you want to borrow
Business plan on the fund usage
Cash flow
Annual and monthly revenues
Profit and loss statements
Business tax returns
Resumes of owner/s
Proof of ownership
Business license
Completing the forms
The easiest part is completing the application form as well as other forms that the SBA has. You need to make sure that you provide precise and accurate information to avoid delay.
It takes about months for you to apply, get approved, so you can get your loan. Nevertheless, that's the entire SBA loans application process. It's tedious and you're not sure if you're going to be approved. But if you want an alternative, a lender that can provide a loan similar or close to what the SBA offers, then we here at SoFlo Funding are always ready to help.
Apply Easily!
Our application process takes approximately 15 to 20 minutes compared to the hours you'll take when you fill out the forms from the SBA. And the best part is that you can get the results in about 24 to 48 hours!
Fast Fund Release
Another benefit of choosing us as your lender is the fact that we can release and disperse the funds within 14 to 21 days – in some cases, our clients were able to get it within seven (7) business days! The funds we provide here at SoFlo Funding can be as high as $500K – and it can still go up!
Never waste your time in applying for bank loans that can take months – we at SoFlo Funding can aid and assist you by providing the funds you need. Apply now and get the results in less than a week!
Here at SoFlo Funding, we love educating you on the funding process, whether you are a startup or an established business. So below are two of our preferred funding partners that we highly recommend. Fundwise Capital and David Allen Capital have provided the top funding solutions for thousands of entrepreneurs nationwide. You can read about them by clicking either of the two buttons below
Below are some of the loan products that you will get from our company: